24 Eyeliner Looks for Different Eye Shapes
October 18, 2023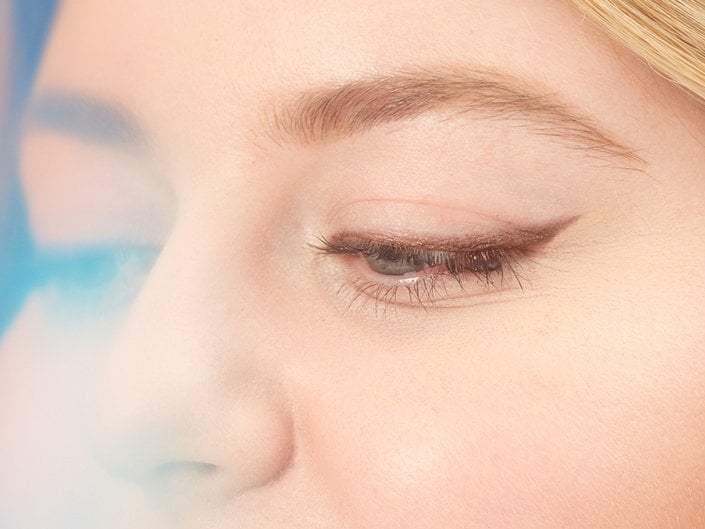 Eyeliner is not your basic makeup staple. Not only can it transform your look from subtle to dramatic, but it can also appear to alter the shape of your eyes, creating the illusion that they're bigger, more lifted, wider or rounder. Whether you have almond-shaped, monolid, round or hooded eyes, there are different application techniques and products to best accentuate them. We consulted with makeup artist Emily Oliver to find out which eyeliner looks are right for you, plus we rounded up all of the Instagram inspo you need, ahead.
Almond Eyes
How do you know if you have almond-shaped eyes? Check out your irises. If they're slightly covered along the top and bottom edges by your lids, your eyes likely have an almond shape.
While just about any eyeliner look will flatter your eyes, you can play up your almond shape by drawing a thin line from the inner corners and intensifying the thickness as you near the outer corners. "Take a pigmented liquid liner and press it into the lash line, following the natural shape," says Oliver. Because almond eyes generally turn upward at the ends, keep the liner close and clean with a tiny upward flick." We recommend the Maybelline New York Eye Studio Master Precise Liquid Eyeliner for its ultra-fine pen tip.
For a soft, smoky look, line your lower lash line as well and smudge both the top and bottom outer corners a bit.
The Best Eyeliner Looks for Almond Eyes
When trying eye makeup looks on almond eyes, the key is to enhance what you've got. Try using a lighter shade on the lid and a darker, more intense shade on the outer crease to highlight your shape.
Dramatic Wing
Lighter on the Lid, Darker on the Outer Corners
Hooded Eyes
News flash: Hooded eyes and monolids are not one in the same. In fact, a hooded eye shape is the exact opposite of a monolid, as a lid is present — it just hangs over the natural crease of the eye, making it more difficult for you to see it.
If you have hooded eyelids, thin liner looks are harder to see — which means a thick, bold wing will give your eye added definition. Oliver recommends a waterproof, smudge-resistant eyeliner, like the L'Oréal Paris Infallible Grip Precision Felt Liquid Eyeliner, to ensure makeup doesn't disappear into your lid or smear. "Push the liner into the lash line to keep the product from going too far on the lid," she says.
The Best Eyeliner Looks for Hooded Eyes
Brighten up your eyes with a strategically placed highlighter. Apply a champagne or silvery beige shade into the inner corners of the eyes and the brow bone, then blend out the product for a soft, diffused finish.
Bold Wing
Graphic, Avant Garde Liner
Downturned Eyes
Downturned eyes are fairly self-explanatory: They are similar to an almond-like shape, but dip downwards at the outer corners.
There are ways to fake a lift on your downturned eye shape with makeup, if you so choose. "Start the line much higher than you would think — try leaning your head back and making a line that goes 45 degrees from the middle of the eye outward toward the temple," suggests Oliver. An upward flick of the liner at the outermost corner will instantly give your eyes an open and lifted appearance. Try a super-precise liquid liner that will keep your eyes lifted longer, like the NYX Professional Makeup Epic Ink Liner.
The Best Eyeliner Looks for Downturned Eyes
Enlist the help of bright, contrasting colors to make your downturned eye look stand out. For example, a neon eyeliner look adds a pop of color and lift to your eyes.
Sparkly Wing
Matching Neon Liner and Lashes
Upturned Eyes
What's the opposite of a downturned eye shape? A slightly lifted, upturned one. With upturned eyes, the eyes draw upward at the outer corners towards the temples.
While upturned eyes are similar to almond, your lower lid appears more prominent than your top lid. Oliver says the key is to enhance the natural symmetry and shape of the eyes. You can do that by lining the upper and lower lash line and applying a thicker line at the outer corner, then slightly diffusing with a smudger. Try the Urban Decay 24/7 Glide-On Eye Pencil, which comes in a rainbow of colors and can be easily buffed out with a finger or smudge brush.
The Best Eyeliner Looks for Upturned Eyes
Complement your upturned eyes by adding some color and definition to the lower lash line. Have some fun by rocking a bright neon shade along the lower lash line and buffing it out.
Smoky Eye
Round Eyes
If you have round eyes, that means your eyes are equally curved on the upper and lower lids, creating a naturally wide-eyed look. You should be able to see the whites of your eyes all the way around your iris, when looking straight ahead.
When it comes to the most flattering eyeliner look, the goal is to elongate the width of your eye shape to create balance. "I love to use a pencil liner and place it right next to the lashes," says Oliver. Play up the outer corners with an elongated cat eye to create the illusion of length. For a more dramatic look, smudge a product like the Lancôme Drama Liqui-Pencil Waterproof Eyeliner along your upper and lower lash line.
The Best Eyeliner Looks for Round Eyes
When working with round eyes, the key is to keep most of the focus on top. In other words, use the most vivid and intense shades on the top lash line and outer corners. A graphic winged eyeshadow look enhances the curves of your eyes and makes them look even wider.
Inner Corner Pop of Color
Small Eyes
No explanation needed here, right? While the overall goal when choosing a complementary makeup for small eyes is to expand your eye shape, going overboard on product can actually work against you and make your eyes appear smaller.
There's a simple solution to making your small eyes appear larger — line your waterline with either a nude or white liner, like the L'Oréal Paris Infallible Pro-Last Waterproof Eyeliner Pencil in Nude. Steer clear from using black on your waterline as it will make your eyes appear even smaller. "I tend to keep the product on the top lid only," says Oliver. However, if you're a stickler for all-over liner, go for it. Just line your bottom lash line and smudge the color a little in the outer corners to make your eyes appear wider.
The Best Eyeliner Looks for Small Eyes
Make your eyes pop with a barely-there, subtle nude makeup look.
Inner Corner Wing
Barely-There Outer Corner Flick
Read more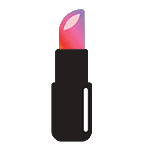 Back to top