Forget the No-Makeup Look, Try This Timeless Nude Makeup Tutorial Instead
October 04, 2019
Even though it seems like everyone is currently obsessed with bright eyeshadow palettes and bold makeup looks, there is something about a nude makeup look that has never let us down. A nude lip can tie any makeup look together and a neutral eyeshadow shadow look instantly makes you appear more awake. Not to mention, you can do different variations of a nude makeup look to make it appear more brown or pink, depending on your preference. If you need some help creating a neutral makeup look that's perfect for you, we tapped makeup guru Alana Dawn, pro-makeup artist and YouTuber, for some advice. Read on for three easy tutorials on how to get the best nude makeup looks.  Before you begin, the key to any makeup look is a flawless base. To get a seamless foundation application, Dawn recommends starting by applying a lightweight moisturizer on your face and neck, like the L'Oréal Paris Hydra Genius Daily Liquid Care. Then, use a concealer that is close to the color of your skin to cover up any imperfections like acne scars or dark circles. We love the Maybelline New York Super Stay Full Coverage Under-Eye Concealer for its ability to hide any and every blemish without feeling cakey. After that, apply your foundation all over your face using a makeup brush or sponge. Remember to blend the foundation below your chin and into your hairline to avoid any harsh lines. Finally, make sure to set your base in place using a powder or setting spray, depending on your skin type. Once your face is beat to the makeup gods, it's time to execute the perfect nude look.  How to Do a Nude Makeup Look
STEP 1: Using an eyeshadow brush, dust a beige-colored shadow, like the color Hive in the Urban Decay Naked Honey Palette, all over the lids beginning from inner corners to the outer corners and into the crease. 
STEP 2: Use a medium brown eye pencil to gently create a thin line of color on the upper lash line. Repeat this on the bottom lashes but focus on the outer corners and sweep it into the middle of your bottom lash line. For this step, we recommend trying the best selling NYX Professional Makeup Retractable Eyeliner Pencil. 
STEP 3: Curl lashes with an eyelash curler, then sweep two to three coats of dark brown mascara on top lashes, and one coat on bottom lashes. Try the L'Oréal Paris Voluminous Original Mascara in black/brown.
STEP 4: Line lips with a flesh-toned, nude lip liner and follow up with a nude liquid lipstick for a long-lasting finish. The Lancôme Le Crayon Lip Pencil in Nude with the Giorgio Armani Lip Maestro Liquid Lipstick in Granite is a very flattering combination.
How to Do a Nude-Brown Makeup Look 
STEP 1: Using the same Urban Decay Naked Honey Palette, sweep a champagne eyeshadow, like HBIC, for an all over lid color. Use that same shade to dust lightly under lower lashes from the inner corner to the middle of the lash line. 
STEP 2: Then, apply an espresso-colored shadow, like Sting, and concentrate it in the crease from the outer corner into the middle of your lid. The trick here is blend it well so it gives it a defined and smokey look. 
STEP 3: Apply that dark brown shade on the outer corner of the lower lash line to tie the entire eye look together. 
STEP 4: Use a rich brown eyeliner, like the Lancôme Le Crayon Khôl in Cafe Serre, to line both upper and lower lash lines from the middle of the eye to the outer corners.
STEP 5: Curl the lashes and apply 1-2 coats of black mascara to both upper and lower lashes
STEP 6: Add a warm bronzer to your look to match the brown tones in your eyes. We recommend the Lancôme Star Bronzer for its silky-soft formula and rich pigmentation. 
STEP 7: Dust a peach powder blush along your cheekbones and back to your hairline. Try the NYX Professional Makeup Sweet Cheeks Creamy Powder Blush Matte in Coral to give your cheeks a natural flush with a touch of glow. 
STEP 8: Take a rich, brown matte lip color, like the NYX Professional Makeup Lip Lingerie Push-up Long-lasting Lipstick in Teddy and apply it to the lips. Add a lighter, neutral color to the center of your lips to create a subtle, ombré effect which will make the look appear more of a nude-inspired makeup look instead of just completely brown.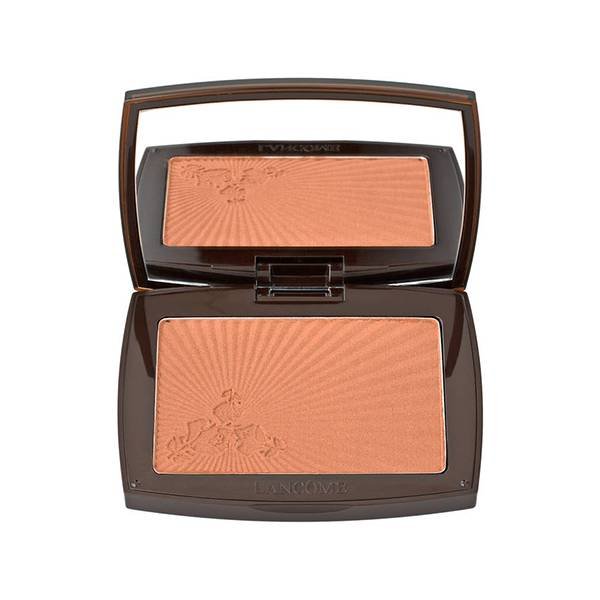 How to Do a Nude-Pink Makeup Look 
STEP 1: Brush the entire lid with a light, matte tan powder shadow, like Swarm in the Urban Decay Naked Honey palette.
STEP 2: Go over the tan eyeshadow, from lashline to creases, with a shimmery pinkish-nude eye shadow. The Maybelline New York Color Tattoo Longwear Cream Eyeshadow Makeup in Socialite is a great choice that won't crease or fade and lasts for 24 hours. 
STEP 3: Use a brown eye pencil to define the outer corners of the eyes. You can lightly smudge the liner to give it a softer effect.
STEP 4: Curl lashes and apply 1-2 coats of black mascara to upper lashes only.
STEP 5: For a pink nude makeup look, blush is imperative. Sweep a soft rose blush, like the  Maybelline New York Fit Me Blush in Pink, onto the apples of your cheeks and lightly along your cheekbones. 
STEP 6: Swipe on a soft pink lipstick and dab it with a tissue so make the color less intense. To give it a more nude-inspired feel, layer on a nude lip gloss on top. We love the Urban Decay Lip Plumper Gloss in Heat.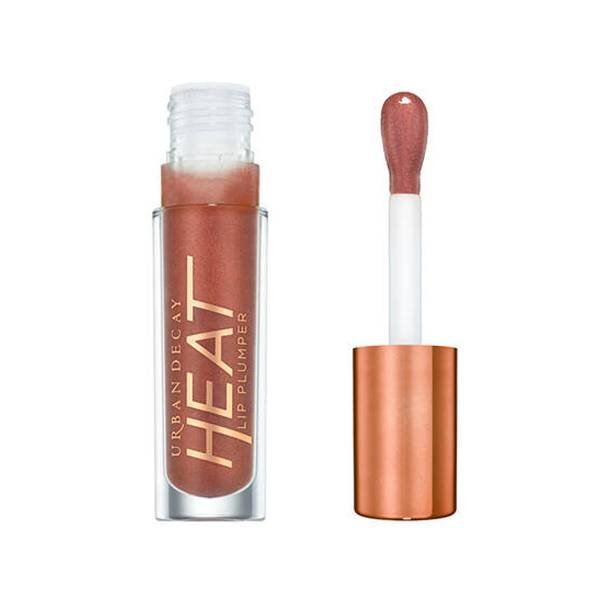 Read More: Crystal Beauty Products That'll Bring You Inner and Outer Beauty 6 All-In-One Makeup Palettes That Have Everything You Need Beauty Q&A: How Do I Apply Liquid Eyeliner With Lash Extensions?
Read more