The Ultimate Nude Makeup Tutorial
November 15, 2022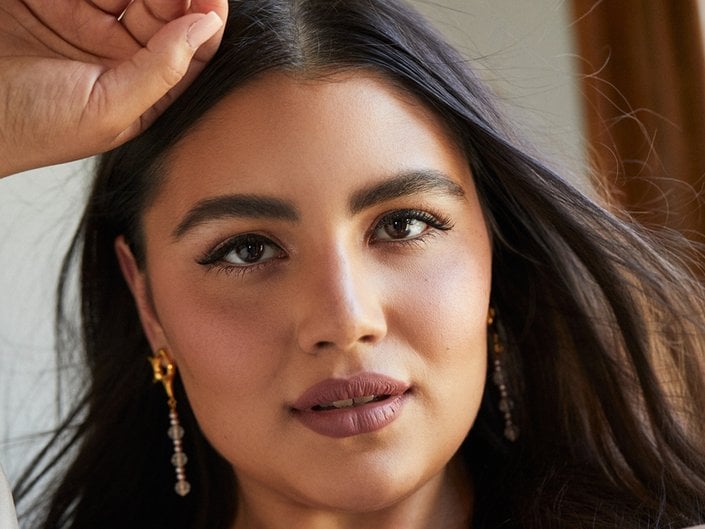 If one beauty rule is certain, it's that nude makeup will never go out of style. It's flattering, works for any occasion and can be as toned-down or amped-up as much as you'd like. Whether you want to take a break from the bold aesthetic or refresh your go-to neutral look now that you're leaving home more, keep reading for a five-step neutral makeup tutorial we created with the help of pro makeup artist Sadhvi Babu.
STEP 1:

Apply Your Base

Start by evening out your complexion with a lightweight, full-coverage CC cream, like the Dermablend Continuous Correction CC Cream SPF 50+. Give your skin a luminous look and your CC cream even more staying power by applying the Giorgio Armani Beauty Luminous Silk Glow Setting Powder on top. To keep the look from appearing flat, apply a natural blush on the apples of the cheeks.

This full-coverage foundation will give your skin an airbrushed appearance without clogging your pores or feeling too heavy on your skin. Plus, it's infused with skincare ingredients that work to even out your skin tone over time.

Add a powder like the Luminous Silk Glow Setting Powder over your CC cream base to make it last. The radiant shine of this powder paired with a full-coverage matte foundation will add some glow to your skin.

This multi-use CC cream truly does it all. It acts as a foundation, anti-aging serum, sunscreen, color corrector, primer, dark spot concealer and moisturizer. Perfect complexion is within reach with this product.

The Infallible 24H Fresh Wear Foundation in a Powder is our pick for a foundation if you have acne-prone skin. It's breathable and non-comedogenic. You won't believe that such a lightweight feel is possible with a matte powder foundation.

STEP 2:

Add Eyeshadow

Using a fluffy eyeshadow brush, apply a beige-colored shadow all over the lids, going from the inner corners to the outer corners and blending it into the crease.

The nudes and browns on the Hypnôse 5-Color Eyeshadow Palette are also pretty options for an understated eye makeup look. These versatile shades are appropriate for day or night, and the subtle pink tones will add a flattering hint of rosiness.

The Nudes of New York Palette has 16 gorgeous, highly pigmented nudes to choose from, so you can find the one that best matches your skin tone. There are shimmery and matte shades depending on what mood you're in.

Try the NYX Professional Makeup Ultimate Color Palette in the Warm Neutrals colorway to achieve that flawless no-makeup makeup look. Mix, match and blend different shades to create a customized look you love.

This pocket-sized palette takes the most dynamic matte shades from Urban Decay's cult-favorite Naked2 Palette and makes them travel-friendly. The taupe tones are neutral yet chic.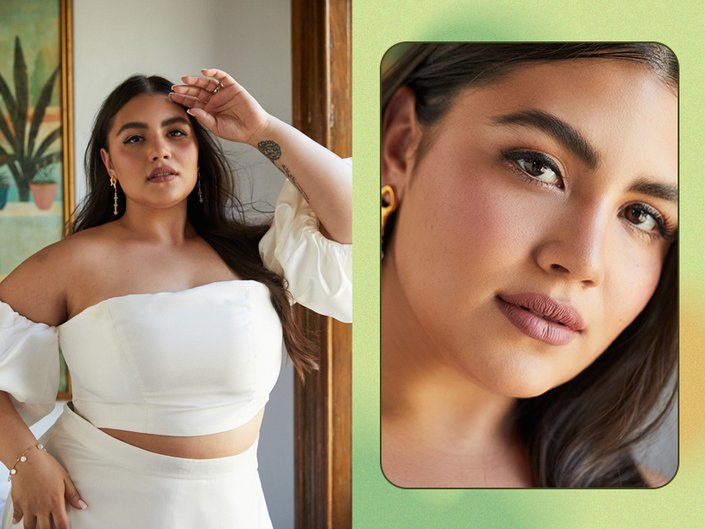 STEP 3:

Define Your Eyes With Eyeliner

For a low-maintenance, barely-there look, use a medium-brown eye pencil to create a thin line of color on the upper lash line. For a softer look, you can lightly smudge the eyeliner with a brush. Repeat this on the bottom lashes, but focus on the outer corners and sweep it into the middle of your bottom lash line.

If you prefer a more dramatic, defined look, use a black liquid liner on your upper lash line instead.

A brown eyeliner like the Tattoo Studio Eye Pencil in Smooth Walnut adds a subtle emphasis to your lash line and makes your eyes pop. Be sure to smudge it along your bottom lash line as well.

The shimmery, almost-purple taupe shade of the 24/7 Glide On Eyeliner in Mushroom will give your nude eye an edgier vibe. We love this eyeliner because it glides on so smoothly that even the most inexperienced eyeliner rookie can use it.

For a bold, budge-proof black liner, check out the NYX Professional Vivid Matte Liquid Liner. This longwear liner will stand up to fading, flaking and smudging. Reach for it when you want to make your nude makeup look work for a night out.

STEP 4:

Apply Volumizing Mascara

To further define your eyes and bring your eye makeup together, apply one to two coats of a volumizing mascara like the L'Oréal Paris Bambi Oversized Eye Washable Mascara.

This ultra-pigmented, inky blank mascara instantly amps up the drama of any makeup look. The conical brush ensures that your lashes are evenly coated with just one swipe, though you can build the intensity with more strokes depending on how much volume you're going for.

Not only does this mascara create the appearance of fuller, longer lashes, but it also revitalizes your lashes over time with a strengthening serum. The unique shape of the brush allows you to build up volume and shape your lashes to perfection.

The Bambi Oversized Eye Washable Mascara separates the lashes while adding thickness that doesn't clump. As suggested by the name, it'll give you a gorgeous doe-eyed look. We also happen to be obsessed with the adorable packaging.
STEP 5:

Top Off the Look With Lipstick

Line lips with a flesh-toned, nude lip liner and follow up with a neutral lipstick. You can even add a clear gloss on top if you like a shinier lip. Whatever your preference, a nude lip is timeless and universally flattering.

We love the Urban Decay Vice Lipstick because it comes in 35 shades (many of which are complexion-enhancing nudes) and feels comfortable and lightweight on the lips. There are also cream, matte and shiny formulas, so you're guaranteed to find the exact right lippie for your style and skin tone.

This creamy lipstick from Valentino packs a pigmented punch without feeling too heavy or drying on your lips. While the vivid reds and pinks are stunning, there are also a handful of rich nudes in luxe matte finishes. If a satin finish is more your cup of tea, there are a couple of rosy pinks soft enough to work with this makeup tutorial.

Go for the Beauty Pie Unlipstick if you're the type who prefers a more natural lip. This sheer, soft-matte lipstick gives you a blotted and blurred look. It's a great no-fuss option for those who aren't interested in taking the time to precisely line their lips. We've all been there!
Photography: Chaunte Vaughn, Senior Art Direction: Melissa San Vicente-Landestoy, Associate Creative Producer: Becca Solovay, Makeup Artist: Sadhvi Babu, Hair Stylist: Aki Yamaguchi, Wardrobe Stylist: Alexis Badiyi, Digital Tech: Erik Dalzen, Model: Rachel AnastaciaPhotography: Chaunte Vaughn, Senior Art Direction: Melissa San Vicente-Landestoy, Associate Creative Producer: Becca Solovay, Makeup Artist: Sadhvi Babu, Hair Stylist: Aki Yamaguchi, Wardrobe Stylist: Alexis Badiyi, Digital Tech: Erik Dalzen, Model: Rachel Anastacia
Read more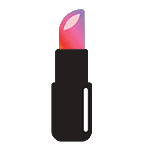 Back to top