The Ultimate Nude Makeup Tutorial
December 14, 2021
Nude makeup will never go out of style. It's flattering, works for any occasion and can be as toned-down or amped-up as you're in the mood for. Whether you want to take a break from the bold aesthetic or refresh your go-to neutral look now that you're leaving home more, keep reading for a five-step neutral makeup tutorial we created with the help of pro makeup artist Sadhvi Babu.
STEP 3:

Define Your Eyes With Eyeliner

For a low-maintenance, barely-there look, use a medium-brown eye pencil like the Maybelline New York Tattoo Studio Eye Pencil in Smooth Walnut to create a thin line of color on the upper lash line. For a softer look, you can lightly smudge the eyeliner with a brush. Repeat this on the bottom lashes, but focus on the outer corners and sweep it into the middle of your bottom lash line.




If you prefer a more dramatic, defined look, use a black liquid liner on your upper lash line instead. The NYX Professional Makeup Epic Ink Liner is a great budge-proof option.

STEP 4:

Apply Volumizing Mascara

To further define your eyes and bring your eye makeup together, apply one to two coats of a volumizing mascara like the L'Oréal Paris Bambi Oversized Eye Washable Mascara. It separates the lashes while adding thickness that doesn't clump.
STEP 5:

Top Off the Look With Lipstick

Line lips with a flesh-toned, nude lip liner and follow up with a neutral lipstick. We love the Urban Decay Vice Lipstick because it comes in 35 shades (many of which are complexion-enhancing nudes) and feels comfortable and lightweight on the lips.
Photography: Chaunte Vaughn, Senior Art Direction: Melissa San Vicente-Landestoy, Associate Creative Producer: Becca Solovay, Makeup Artist: Sadhvi Babu, Hair Stylist: Aki Yamaguchi, Wardrobe Stylist: Alexis Badiyi, Digital Tech: Erik Dalzen, Model: Rachel AnastaciaPhotography: Chaunte Vaughn, Senior Art Direction: Melissa San Vicente-Landestoy, Associate Creative Producer: Becca Solovay, Makeup Artist: Sadhvi Babu, Hair Stylist: Aki Yamaguchi, Wardrobe Stylist: Alexis Badiyi, Digital Tech: Erik Dalzen, Model: Rachel Anastacia
Read more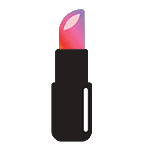 Back to top