Tightlining 101: How To Tightline Eyes In 6 Easy Steps
August 29, 2023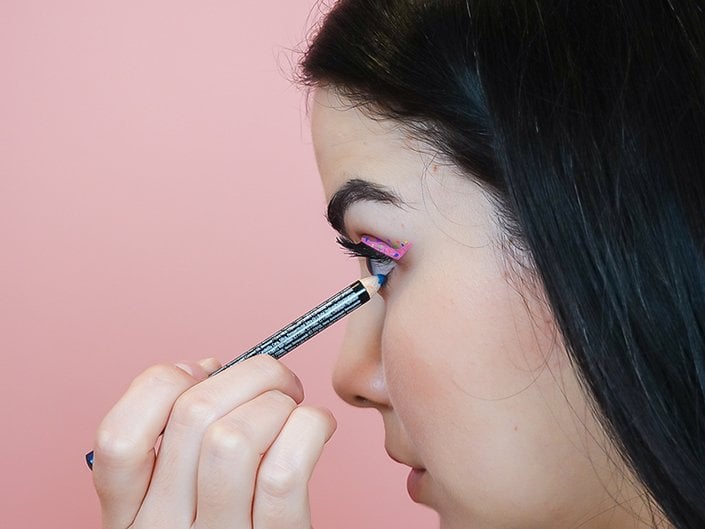 There's nothing quite like the memory of trying eyeliner for the very first time. Accidentally drawing on your cat eye too thick or using an inky black liner on your waterline only to end up with accidental raccoon eyes is a shared experience. Applying eyeliner can take a lot of trial and error, and no technique proves that more than tightlining. Similar to applying liner on your waterline, tightlining is the process of lining your upper lash line for a more dramatic and eye-opening look.
With just a swipe of eyeliner along your upper waterline, your
lashes instantly appear fuller
, darker and thicker. The skill may seem a little intimidating at first, but once you've got the right product and you give yourself enough patience it's easier than you think. Below, we share a
step-by-step tutorial
, application tips and product recommendations to help you master tightlining to upgrade your eyeliner game in no time.
How To Tightline Your Eyes
Makeup is a great opportunity for you to flex your creativity, so if one technique doesn't work for you or your eye shape you can always try something different. Honestly, there are multiple ways to tightline your eyes. However, the steps below are simplified and straightforward for any skill level.
Step 1. Start With a Clean Base
Truly all makeup routines should start your skincare regime, including a broad-spectrum sunscreen with a minimum SPF30. If you've got any eye boogies or crusties, go ahead and take a gentle makeup remover like the Garnier Skinactive Micellar Cleansing Water All-in-1 and wipe your eye area, too. This will guarantee the best foundation for eyeliner to stick to.
Step 2. Tightline Before Applying Other Makeup
You should tightline your upper lash line first since you're going to be touching your face and eyelids to apply liner. If you have makeup on already you run the risk of ruining it with this process (especially if you're new to the technique). Make sure your tools (aka your fingers) are clean before touching your face.
Step 3. Lift Your Eyelid
Take your non-dominant hand and carefully lift your eyelid with your fingers — enough so you can see the base of your upper lash line. Make sure you have a good grip on your lid so you don't end up poking yourself in the eye.
Step 4. Apply Eyeliner to the Upper Waterline
Press an eye pencil of your choice directly onto the upper waterline, right underneath your eyelashes. Using short, gentle strokes, wiggle your eyeliner back and forth to work the product into the entire underside of your lash line. The closer you get the pigment to the base of your eyelashes, the more voluminous your lashes will look.
Pay special attention to sparser areas — you don't want to have any gaps at the lash roots. Additionally, you can use any color eyeliner that best suits your desired makeup look. If you want a smoldering vixen or revenge makeup look, opt for a black eye pencil. For the illusion of bigger-looking eyes, use a white or neutral color pencil.
Step 5. Curl Your Lashes
Lift lashes to match your more defined and voluminous look with a lash curler. This can also help you determine if you applied enough eyeliner since you can get a better look at your upper waterline during this step. Apply your mascara as normal to finish.
Step 6. Continue With Your Makeup Routine
Finish applying your makeup for whatever look you're trying to create. If your goal is even more glam, create a sharp wing on top with a liquid liner and use a creamy eye pencil on the bottom lash line to round out the look.
4 Tips for Tightlining
As we shared previously, you can tightline in many different ways. Below are a few tips and additional application tricks if you're still struggling.
1. Use a Cotton Swab
Instead of using your fingers (especially if you already have a full face of makeup on), use a cotton swab in place of your digits. As seen in the video below, makeup artist
@glamwithsuzan
uses this tool to lift lashes for a better grip to gain access to her upper waterline.
2. Apply Liner, Then Wash Your Face
Popularized by model Nykita Joy on TikTok, an epic hack for tightlining is to apply your liner messily on the top and bottom and then wash your face. This creates a sultry-smudged look without any fuss of perfect application that may result in patchy liner. For a more in-depth look at this process, check out this tutorial by TikToker @lululaureen__ who recreates Joy's tightlining trick.
3. Apply Only to the Upper Lash Line
Many dermatologists caution against tightlining your upper eye area as an everyday habit. This is because any product on your waterline may lead to tear contamination (clogged ducts) or eye discomfort, as published in the National Center for Biotechnology Information. Content creator and beauty influencer, Jamie Zella has an alternative to that as discussed in their viral TikTok.
Instead of applying eyeliner directly to your upper waterline, use an eye pencil to precisely line directly below your upper lash line. This creates the same look as tightlining. You don't have to skip tightlining altogether, however, if you have sensitive eyes, this could be a better way to achieve that defined look.
4. Use Creamy Eye Pencils
Dry eye pencils that feel like a regular pencil (almost) never have a place in our makeup kits.
Liquid eyeliners
are also a no-go for this sensitive eye area. The last thing anyone wants is an inky liner flooding our eyeballs — that thought alone sends chills down our spines. Instead, use a creamy liner that'll make application easy and require fewer swipes on the sensitive eye area.
Gel and crayon eyeliners
make a great choice since they're easier to smudge for a tightened look.
Best Eyeliners For Tightlining Your Eyes
On the subject of eye pencils, we recommend using one that is waterproof and creamy enough to easily glide on your lids. Remember, you'll want a pigmented and waterproof formula since the upper and lower waterline is — well — watery. Below, we're listing 10 of our favorite liners that work wonders on the waterline and work well with watery eyes.
The first liner on our list had to be this one from Urban Decay that is literally made for the waterline. It's very creamy for an easy glide and dries semi-matte so it's not overly drying. It was designed to be used on the inner rim of the waterline and areas that are exposed to tears. Formulated for long-lasting wear, this pencil comes in one color, black, and is given a very fitting name; Legend.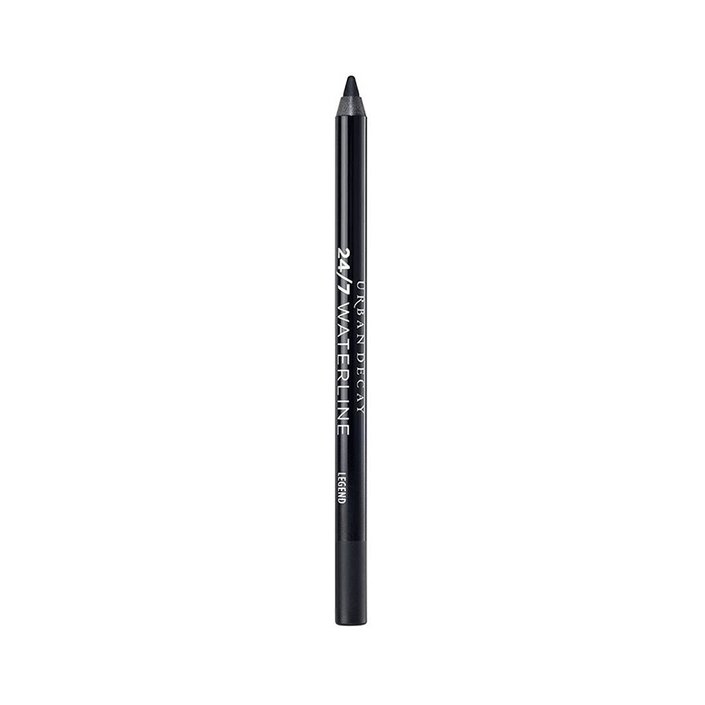 Waterproof and smudge-resistant are key components of eyeliner for tightlining and this one from L'Oréal Paris has both. There are 10 colors to choose from, including black, brown and cobalt blue, in matte and shimmery finishes for various makeup looks. If you're between a few colors, you can easily pick up a few with this drugstore price tag and high-value formula.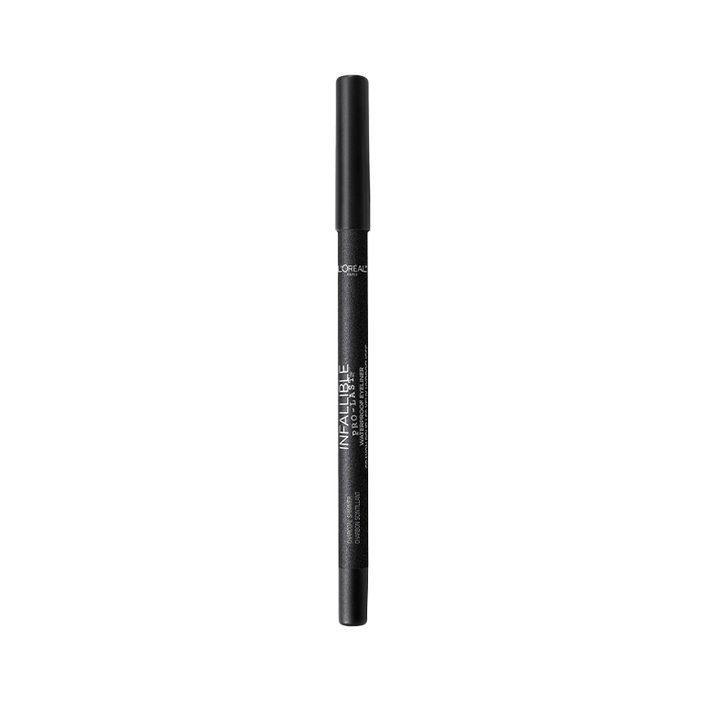 Long-wearing eyeliner that glides on smoothly and delivers intense eye definition in one stroke is hard to come by, but this formula stays put for up to 36 hours. We suggest trying the Deep Onyx shade to complete any smoldering look.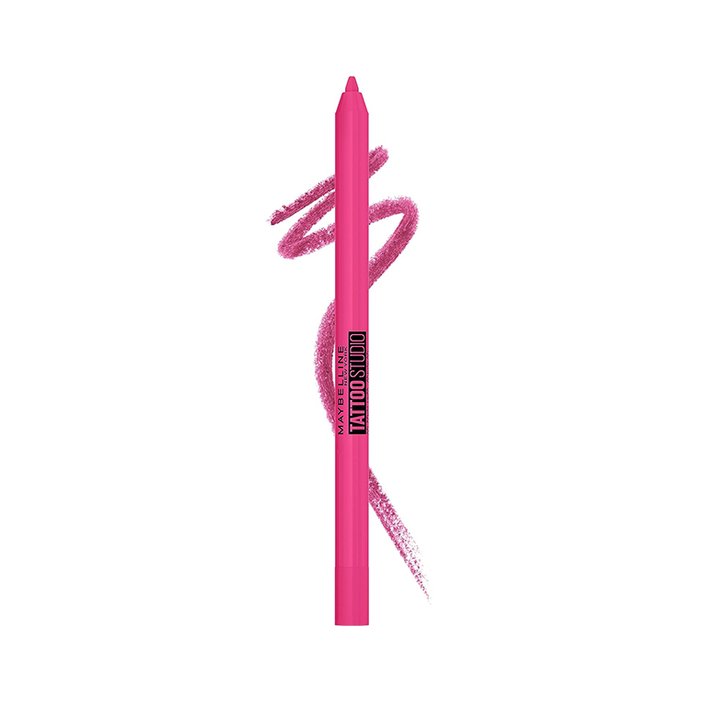 If you're tempted to try tightlining but want a product that makes the process as easy as possible, we recommend this L'Oréal Paris eyeliner. It literally glides onto your waterline and won't drag or skip.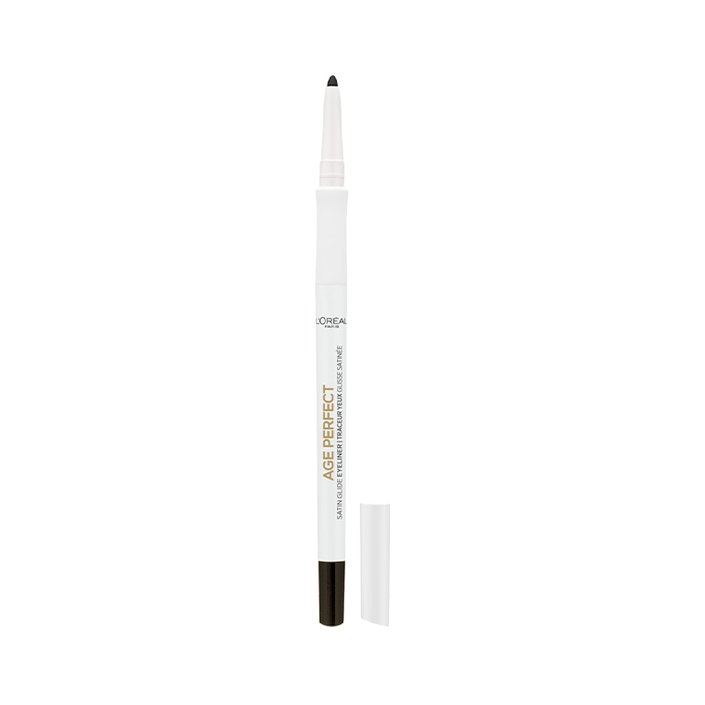 As the name suggests, this eyeliner is life-saving thanks to its super-blendable formula. In just one swipe, you'll cover the entire surface area of your lash line without harsh tugging.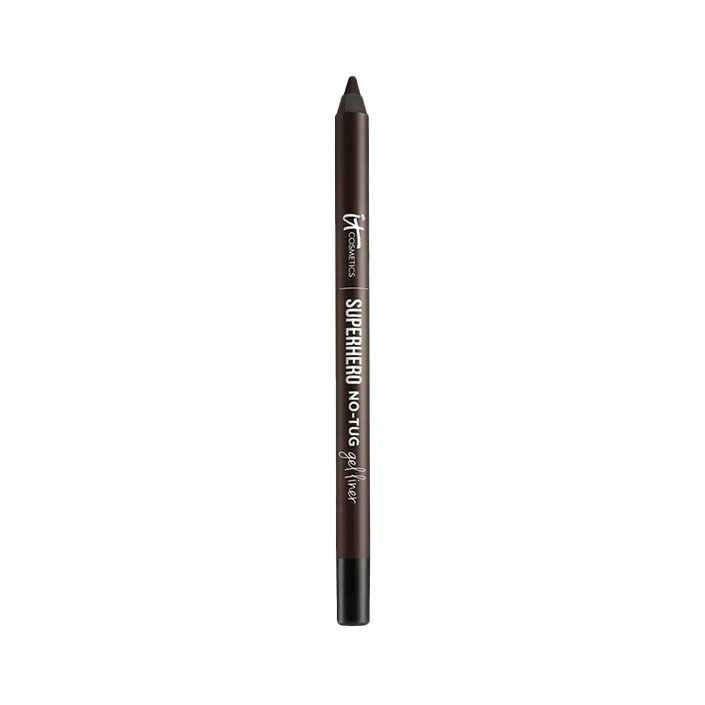 Your eyes are super sensitive, so it's important to pick a formula that won't flake off and get into your eyes throughout the day. This cult-favorite Urban Decay eye pencil is a no-brainer when you're looking for a formula that dries down and stays put. This pencil differs from the Urban Decay Waterline Pencil with slight formulation and color choices. The Glide-On pencils come in an array of shades for various bold looks and are creamy enough to be used as a pigmented eyeshadow.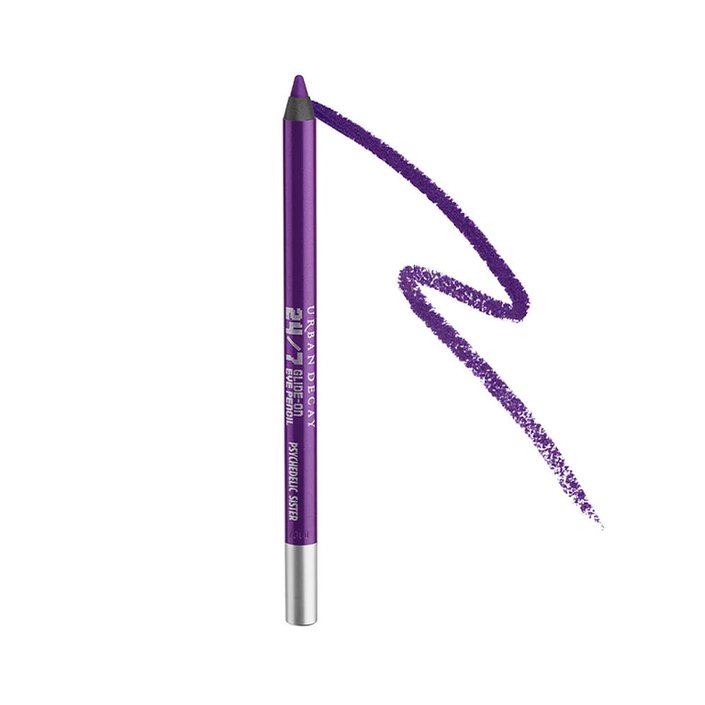 Small eye pencils are all fun and games unless you wear glasses and can't see what you're doing. Limit any mishaps with a bigger eye pencil like this jumbo stick that can be used as an eyeshadow and eyeliner. There are 16 colors to choose from and the large rounded pencil makes application easier.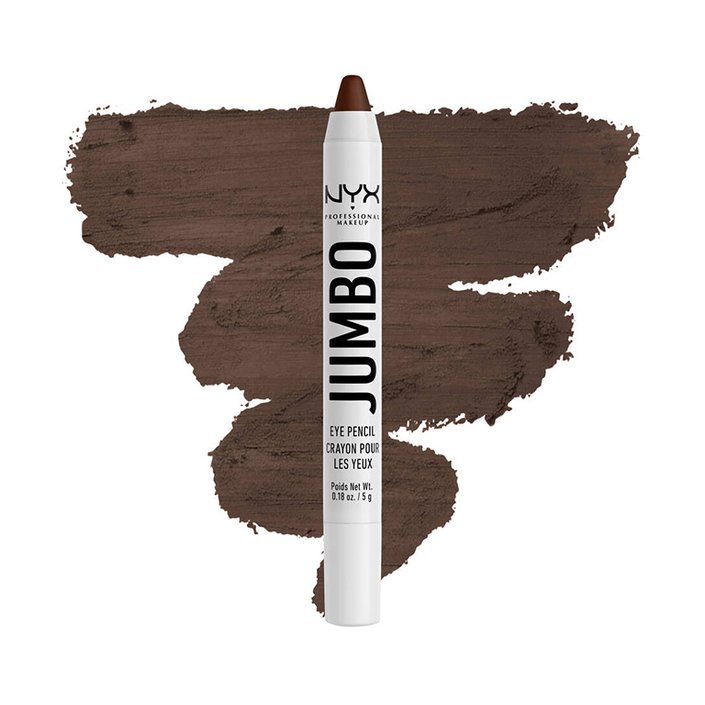 Intense color is one swipe away with this eyeliner that's available in 13 matte shades and five shimmer colors. Formulated with vitamin E and argan oil, the pencil easily glides over the delicate area and lasts all day with its waterproof and gel-like finish.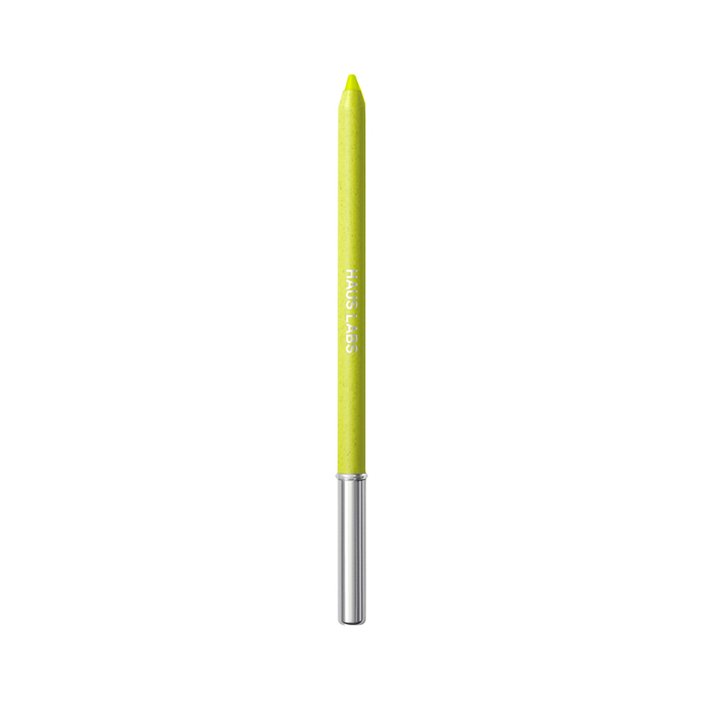 We love this pick if you're going for a smoky-eye vibe. The Kohl pencil comes in six sultry colors that will deliver automatic glam to your eye makeup look. For the best results, make sure you keep your pencil sharp.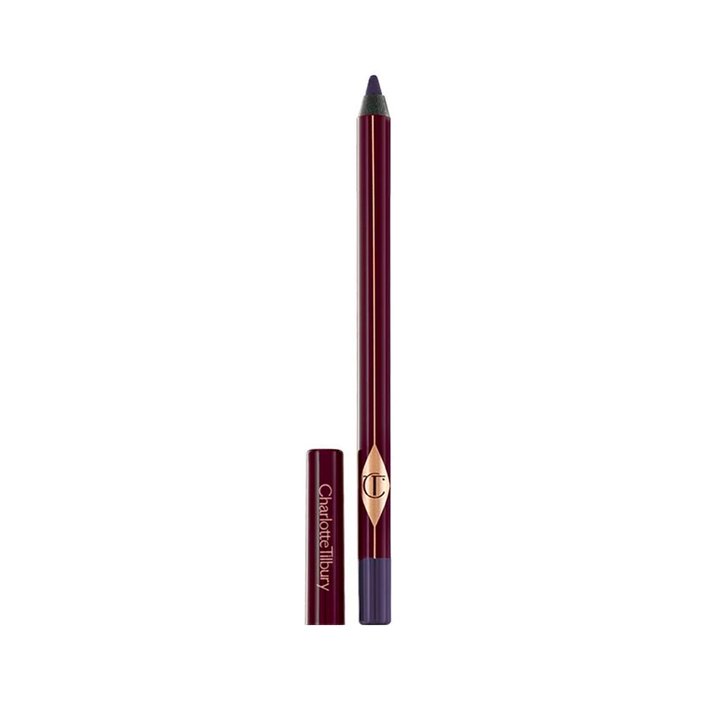 Another drugstore favorite, this liner offers the creamy pigment of a gel liner with the application of an eye pencil. Try the nude or brown shade for a more neutral eye that makes the perfect base for a latte makeup look.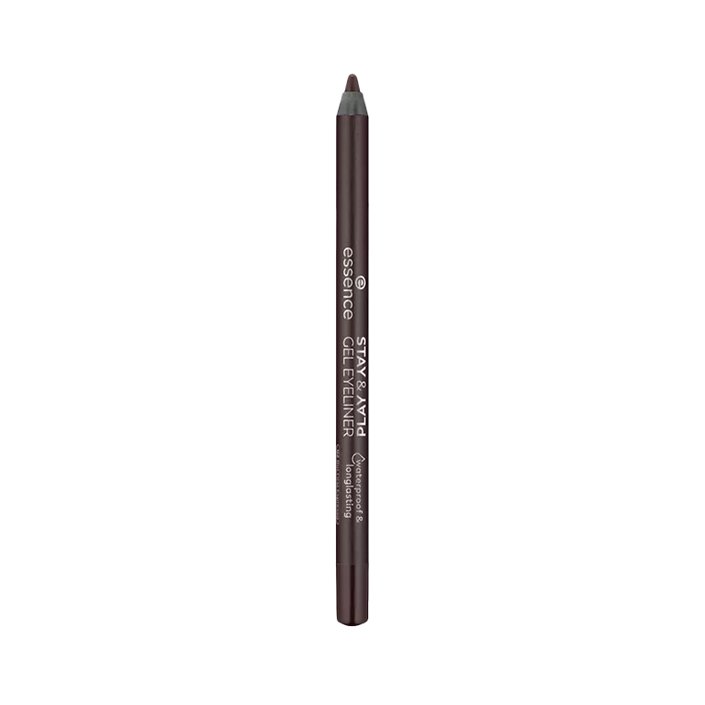 Photo: Melissa San-Vicente Landestoy
Read more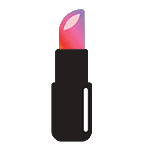 Back to top