This 4-Step Tightlining Tutorial Will Help You Master the Tricky Eyeliner Technique
October 15, 2021
STEP 1: Curl Your Eyelashes
First, you're going to want to prep your eyelashes by curling them. This step ensures lashes are lifted and out of the way when you go in with your eyeliner. Next, go ahead and apply your mascara.
STEP 2: Lift Your Eyelid
Once your eyelashes are lifted and out of the way, you're going to take your non-dominant hand and lift your eyelid. Lift the eyelid enough so that you can see the base of your upper lash line, as that is going to be where you're applying the eyeliner. Make sure you have a good grip, so you don't end up poking yourself in the eye.
STEP 3: Apply Eyeliner to the Upper Waterline
Using a white or neutral pencil for instantly bigger-looking eyes or a black pencil for a smoldering effect, press the product directly onto the waterline, right underneath your eyelashes. Using short, gentle strokes, wiggle your eyeliner back and forth to work the product into the underside of your lash line. The closer you get the pigment to the base of your eyelashes, the more voluminous they'll look. Pay special attention to sparser areas —you don't want to have any gaps at the root.
STEP 4: Apply Eyeliner to the Lower Waterline
To amp up your glam even more, use eyeliner on your lower lash line as well. A black or colored shade will bring the drama, while a white eyeliner will make your eyes appear larger, fuller and brighter.
Our Favorite Eyeliners for Tightlining
1 / 5
Long-wearing eyeliner that glides on smooth and delivers intense eye definition in one stroke is hard to come by, but this formula stays put for up to 36 hours. We suggest trying the Deep Onyx shade to complete any smoldering look.
2 / 5
If you're tempted to try tightlining but want a product that makes the process as easy as possible, we recommend this L'Oréal Paris eyeliner. It literally glides onto your waterline and won't drag or skip.
3 / 5
As the name suggests, this eyeliner is life-saving thanks to its super blendable formula. In just one swipe, you'll cover the entire surface area of your lash line without harsh tugging.
4 / 5
Your eyes are super sensitive, so it's important to pick a formula that won't flake off and get into your eyes throughout the day. This cult-favorite Urban Decay eye pencil is a no-brainer when you're looking for a formula that dries down and stays put.
5 / 5
We love this pick if you're going for a smoky eye vibe. The kohl pencil comes in six sultry colors that will bring automatic glam to your eye makeup look. For the best results, make sure you keep your pencil sharp.
Read more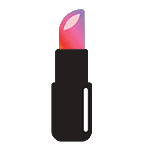 Back to top