10 Ways Eyeliner Can Make Your Eyes Look Bigger
February 14, 2019
Let's be real: faking bigger eyes is a covetable makeup trick that just about every guru has mastered. Although we can't promise a magical doe eyes at the drop of a hat, we can give you some easy, foolproof ways to make your own eyes bigger and brighter using only eyeliner and mascara (no shadow necessary). Ahead, find ten simple looks that use eyeliner and a tinge of mascara to get those rounder, enviable eyes.
How To Prep
All the eyeliner advice in the world won't make a bit of difference if you're starting out on a canvas of dark circles and uneven skin tone. Make sure to follow these four steps to get your eyes ready to look their best:
1. Dab on lightweight eye cream to hydrate. Focus only on the area under the eyes, not lids (as this will cause makeup to smear). The cream should absorb quickly and leave your skin feeling smooth but not greasy. Try Lancôme Rénergie Lift Multi-Action Lifting And Firming Eye Cream.
2. Apply a color corrector to neutralize dark circles. Pick an orange-based corrector and apply with a small brush. Make sure to go up to the lashline, as well as the inner corner of the eye to lighten the dark area by the nose. Let the color sit on your skin instead of blending in. Try L'Oréal Paris Infallible Total Cover Color Correcting Kit.
3. Pat concealer directly on top of the corrector. This will virtually erase any darkness and create a smooth, clean palette for your eye makeup. Use your ring finger to blend the concealer carefully. We recommend the Maybelline New York FaceStudio Master Camo Color Correcting Kit for this step.
4. Keep concealer from sliding away throughout the day with powder. Choose a translucent powder, like the L'Oréal Paris Hydra Perfecte Loose Powder and lightly dust it all over the face.
How To Get The Look
Shimmery Bright Use a bright metallic liner like Urban Decay 24/7 Glide-On Eye Pencil in Scorch to outline the outer half of the top and bottom lash lines. Concentrate at the outer corners to help flick lashes upward, as this will create the illusion of an upturned eye.
Peachy KeenLine the inner rim of the lower lid with a flesh-toned pencil like NYX Professional Makeup Faux Whites Eye Brightener in Linen to give the illusion that the whites of your eyes are rounder. Apply Maybelline New York Great Lash Mascara to your upper and lower lashes to finish the look.
Less Liner Line the bottom lash line from the outer corner halfway inward with a dark neutral color. Stay as close as possible to the lashline. Try NYX Professional Makeup Faux Blacks Eyeliner in Obsidian. Next, ignore the upper lash line entirely and just apply mascara to bottom and top lashes. Try Giorgio Armani Eccentrico Mascara.
Tip: Skip this if you have round eyes, which look best when the top lash line is darker and thicker.
Upturned Ends Draw a super-skinny strip of black liquid liner along the base of your upper lashes. Stay as close to the lash line as possible. Try the L'Oréal Telescopic Liquid Eyeliner for this step. When you get to the end, flick up and out to make the eyes appear larger.
Halfway HauteUsing black liner, start at the center of the top lash line and draw out, making it thicker at the outer corners. The thickness makes it look like your eye shape extends to where the liner is. Try Giorgio Armani Eyes to Kill Proliner in Obsidian Black. Use a soft shadow brush to smudge and soften the line slightly.
Bright Lights Use a navy or aqua liner across the entire upper lash line (both colors make the whites of eyes looks whiter). The L'Oréal Never Fail Infallible Pro Eyeliner in Navy works perfectly for this step. Next, Curl lashes and apply three coats of black mascara to top lashes only. Add the L'Oréal Voluminous Lash Paradise Mascara to finish off the look.
Lighten Up Color your waterline with white eye pencil to instantly open them up with the NYX Professional Jumbo Eye Pencil in Milk. Dab a bit of pearly highlighter on the inner corners of eyes and underneath brow bone, the YSL Touche Éclat Glow Shot Highlighter is a great go-to for this step. Curl lashes and apply two coats of the L'Oréal Paris Feline Noir Washable Mascara.
Tip: This look works on smaller eyes only if you add dark liner to the upper lash line. Otherwise, it doesn't create enough depth to make eyes appear larger.
New Neutrals Swap dark brown liner for a brownish gold like Lancôme Le Stylo Waterproof Eyeliner in Bruns Frivole, and black for a grey like L'Oréal Paris Infallible Super Slim in Gray because lighter colors open up the eyes. Line outer third of top lash line to wake up your eyes. Then, curl lashes and apply mascara to top lashes only, concentrating on outer third to create major lift.
The Not-So-Cat-Eye Cat-Eye Line the upper lash line from the center of the eye outward, extending the line just slightly past the corner of your eye (but without drawing upwards at the end, like a traditional cat eye). This gives the illusion of wider, almond-shaped eyes. If drawing one long line is difficult, draw from the outside in with short connected strokes. Gel liner makes it easier to create a clean, smooth line. Try Maybelline New York Eye Studio Lasting Drama Gel Eyeliner in Blackest Black.
Tip: If your eyes are downturned, add in the upward flick at the end to make them look lifted.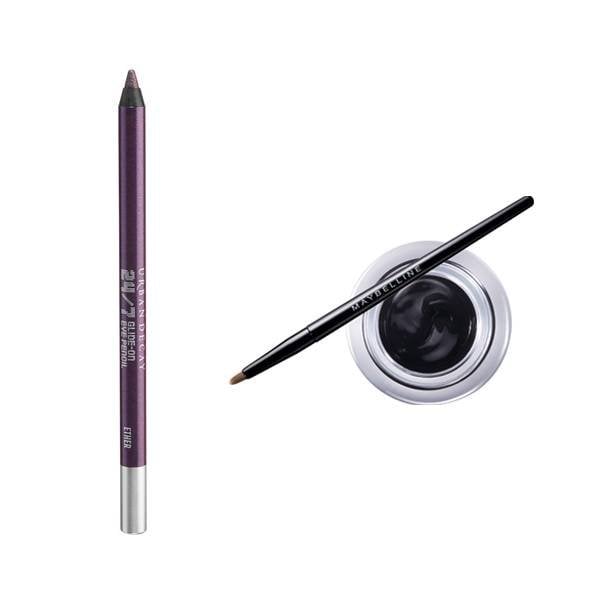 Two-Tone Liner Layer two different colors of eyeliner on the upper lash line to wake eyes up. Start by lining your upper lash line with a dark brown liner. Draw another line exactly over the brown one using a two-toned liner like the Urban Decay 24/7 Liner in Ether.
Read More:
Everything You Need to Know About Eyebrow Waxing
Best Drugstore Highlighters
The Ultimate Smoked Wing Liner Tutorial
Read more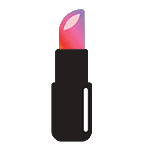 Back to top