7 Makeup Artists Turning Eyeshadow Looks Into Art on the 'Gram
February 14, 2019
It goes without saying that makeup is an art form — just check the #eyeshadowlooks Instagram hashtag for proof. Although many of us still struggle to master a cut crease, some of the more talented among us have taken eyeshadow application to the next level and can create entire works of art using just the space on their lids. It's one part impressive and two parts mesmerizing to watch. That's why we've rounded up who to follow ahead, from the color enthusiast with a penchant for pastels to the self taught MUA giving us all the '90s feels.
With a cool 114K followers and an endless supply of fire eye looks (no seriously, she draws flames on her eyes), @strashme keeps us guessing. Some days she's rocking a fierce amethyst eye in the style of millennial feminist icon Charlotte Pickles and others she's creating mathematical grids on her eyes — either way it's irresistibly cool and always a treat.
In the world of
@raincornelius
, eye looks are an opportunity to play with geometric shapes, line work and shimmer. Some of our favorite looks include her signature halo eye, which take on a wing-like appearance and are filled in with everything from rainbows to pastels.
Every single look on
@aaronsmakeup
's page is like a little piece of art, each incredibly intricate and stunning. The ultra-pigmented looks feature seamless ombré gradients and sharp line work that are both minimalistic and complex. Somehow he makes a single strip or half-moon of color appear elevated, and we can't (and don't want to) look away.
We'd love to live life in rainbow color like @esantoinette, who uses an array of hues to create dreamy eyeshadow looks. Many feature watercolor-like pastels and curved line work, resembling modern, surrealist works of art, many of which are in fact inspired by artists she admires. Her creations are fun to look at (if not impossible to copy) and remind us that makeup can be used in lots of imaginative ways.
Instagrammer
@haodoyoungo
is all about the whimsical eye looks, often playing with finishes and textures. Whether she's gluing blue rhinestones to a navy lightning bolt wing or proving the versatility of a haloed smoky eye, the makeup artist
inspires us to push creative boundaries with our everyday looks. Although many of her looks aren't attainable for mere mortals, there's a few we'd love to try —
like this stunning chocolate brown wing
.
@coolgirlswearmugler
is the reigning queen of cool-girl eyeshadow looks. Each one seems like it belongs in a Lower East Side club (and might've been taken there, too). She loves lots of glitter and gloss and isn't afraid of a tinsel lash, making her the kind of aspirational beauty guru you need to follow to inspire your own eyeshadow looks.
If you like eyeshadow looks with a side of early aughts nostalgia, then look no further than @boi.get.glammed. The self-taught MUA takes inspiration from cartoon characters like Tasha from the Backyardigans and Buttercup from the Powerpuff Girls, and posts looks complete with picture tutorials so you can try them yourself.
Read more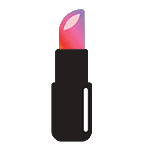 Back to top