How to Keep Eyeliner from Bleeding
January 11, 2021
Whether it's a simple wing or a bold cat eye, we love creating looks with black eyeliner. What we don't love is when our eyeliner smudges or runs, leaving us with racoon eyes. To find out how to keep eyeliner from bleeding, we turned to a few of our favorite beauty influencers for tips. Here, they're sharing how to get your eyeliner to stay in place all day long — even if you have oily eyelids.
Start With a Primer
Even if you're not wearing eyeshadow, it's still important to prep the lid with a primer or base to keep your eye makeup from slipping during hours of wear. "My favorite way to keep a liner from smudging or bleeding is by using a strong eyeshadow primer, like Urban Decay's Eyeshadow Primer Potion," says Youtuber Phyrra Nyx.
Use a Guide During Application
Because eyeliner can smudge or bleed before it has fully dried down, it's helpful to use tape when drawing your initial liner. "I'll apply tape to the corner of my eye and draw on my cat eye," says Lonyea Maiden of MakeupbyLonn. "That way, if it does bleed or run while I apply it, it'll do so on the tape." Just make sure to remove the tape very gently.
Layer on a Matte Black Shadow
Another product that will help keep your eyeliner from smudging? Matte black shadow. "Place a matte black eyeshadow right over the top of where you applied the eyeliner," says Maiden. "This will set it and lock it in place for the entire day."
Use a Smudge-Proof Formula
Whether you like gel, liquid or pencil eyeliner, make sure your product of choice has a smudge-proof, smudge-resistant, long-wear or waterproof claim. This will ensure that your liner stays set in place from morning until night. For a liquid eyeliner, we love the NYX Professional Makeup Diamonds and Ice, Please Epic Ink Liner. Prefere a gel formula? Try the Maybelline New York Tattoo Studio Smoky Gel Pencil Eyeliner. If pencil is more your speed, give the L'Oréal Paris Le Liner Signature Easy-Glide Mechanical Eyeliner a try.
Read more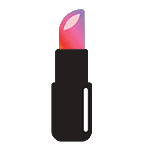 Back to top