How to Keep Eyeliner from Bleeding — Plus, Editor-Approved Eyeliners to Shop
September 12, 2023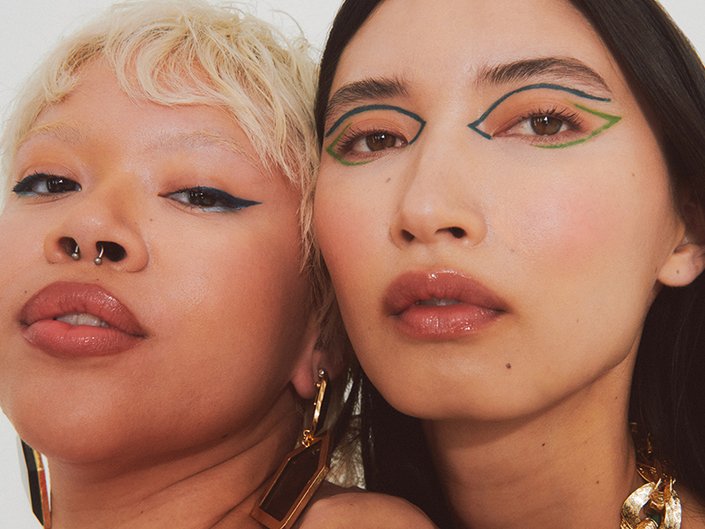 Whether we're doing a simple line or a
bold cat eye
, eyeliner is one of our most-used makeup staples. As much as we love it,
eyeliner
can sometimes smudge or run, leaving us with racoon eyes. To find out how to keep eyeliner from bleeding, we turned to a few of our favorite beauty influencers for tips. Here, they're sharing how to get your eyeliner to stay in place all day long — even if you have
oily eyelids
.
Why Is My Eyeliner Smudging or Bleeding?
There are a variety of reasons why your eyeliner could be smudging or bleeding. For example, one common culprit could be skipping primer. You wouldn't apply foundation and concealer without priming your skin first, right? Well, the same goes for eye makeup. Using an eye makeup primer will help your liner last and prevent it from bleeding. If you don't have an eye makeup primer, you can use a bit of concealer instead.
Another reason your eye makeup may be smudging is the formula you choose combined with environmental factors. If it's hot, humid or rainy outside and you opt for a regular eyeliner over a waterproof one, you're at greater risk of smudging.
Your skin type and the skincare products you use could also be playing a role here. If you have oily skin, particularly in the eye area, your eyeliner may be more likely smudge, fade or bleed. Luckily, there are products you can use to combat this (including primer). Also, while eye cream is a skincare essential, applying too much of it or applying it right before your makeup without giving it time to absorb can impede your eyeliner's lifespan.
Finally, your issue might come down to not properly setting your makeup. Just like how you might set your face makeup with setting powder or spray, you should set your eyeliner with a matching shade of eyeshadow to keep it from budging.
How to Stop Your Eyeliner From Smudging or Bleeding
Tip 1: Start With a Primer
Even if you're not wearing eyeshadow, it's still important to prep the lid with a primer or base to keep your eye makeup from slipping during hours of wear. "My favorite way to keep a liner from smudging or bleeding is by using a strong eyeshadow primer, like Urban Decay's Eyeshadow Primer Potion," says Youtuber Phyrra Nyx.
Tip 2: Use a Guide During Application
Because eyeliner can smudge or bleed before it has fully dried down, it's helpful to use tape when drawing your initial liner. "I'll apply tape to the corner of my eye and draw on my cat eye," says Lonyea Maiden of MakeupbyLonn. "That way, if it does bleed or run while I apply it, it'll do so on the tape." Just be sure to remove the tape very gently to avoid irritation around your eyes.
Tip 3: Set Your Eyeliner With Matching Eyeshadow
Another product that will help keep your eyeliner from smudging? Matte black shadow. "Place a matte black eyeshadow right over the top of where you applied the eyeliner," says Maiden. "This will set it and lock it in place for the entire day." (Or, if you're wearing colored eyeliner, choose an eyeshadow shade that matches.)
Tip 4: Use a Smudge-Proof Formula
Whether you like gel, liquid or pencil eyeliner, make sure your product of choice has a smudge-proof, smudge-resistant, long-wear or waterproof claim. This will ensure that your liner stays in place from morning until night.
Our Editors' Favorite Eyeliners
If you like a gel eyeliner formula, you'll love the Maybelline New York Tattoo Studio Smoky Gel Pencil Eyeliner. With an easy-to-blend consistency, this eyeliner is perfect for creating sultry, smoky eye makeup looks. Blend and blur it before it sets, then it will stay put all day without smudging or smearing. A true neutral staple, it comes in shades of black, brown and gray.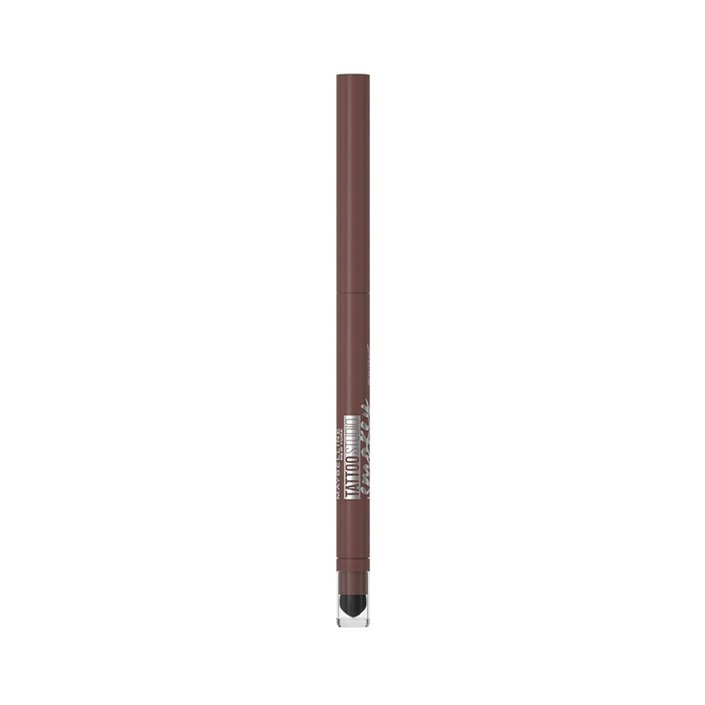 Don't you just love a
multitasking makeup product
? The Valentino Beauty Twin Liner is two different eyeliners in one —a liquid liner with a semi-matte finish on one end and a gel pencil on the other. Not only does this two-in-one product feature two different eyeliner formulas, each end is a different shade so you can mix and match to create different alluring looks. We're particularly partial to the black and blue color combo.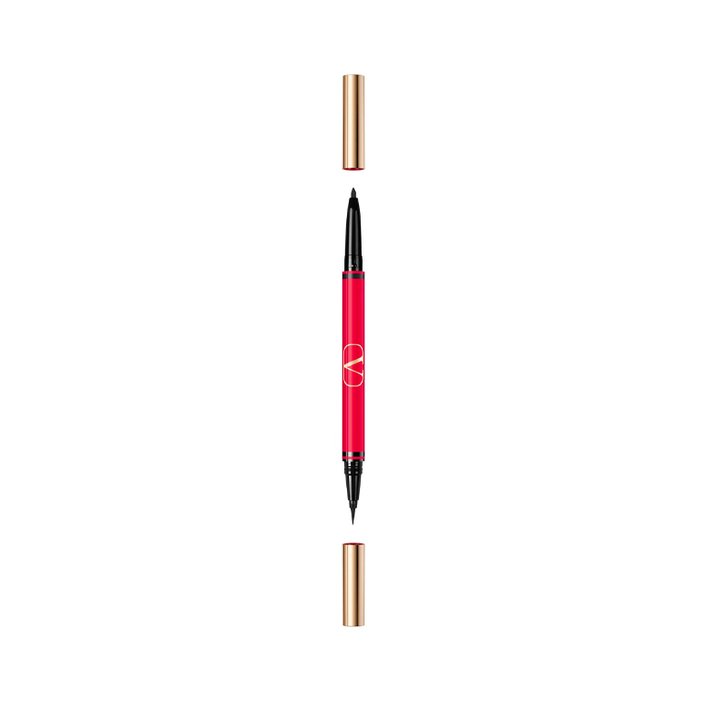 If you love the look of sharp, winged eyeliner, but struggle to apply liquid liner without making a mess, try using the NYX Professional Makeup Matte Liquid Liner. This best-selling product makes liquid eyeliner application a breeze, even for beauty beginners. It has an ultra-fine precision tip for maximum control, as well as a silky smooth formula that will glide across your eyelids without skipping or tugging.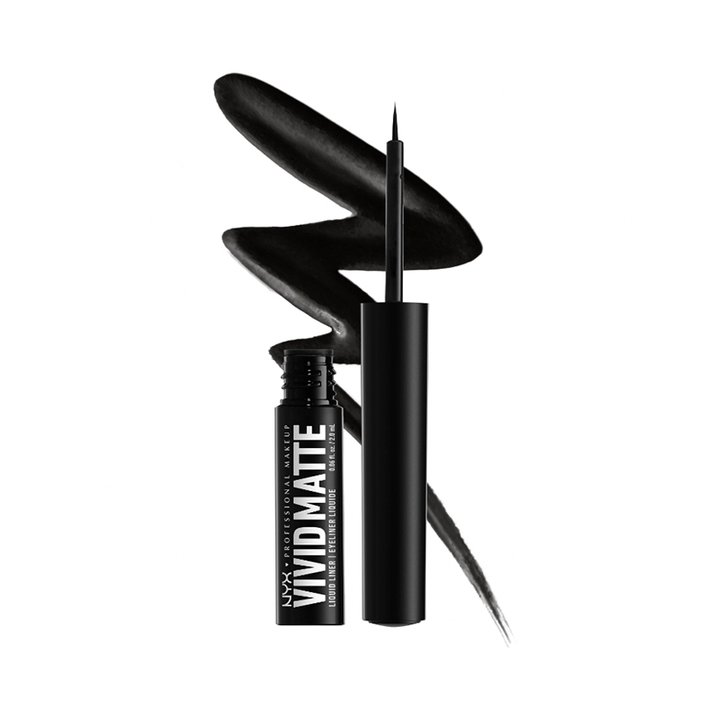 Another felt-tip liquid liner option, the Lancôme Idôle Liner comes in stunning colored shades in addition to glossy black. There's a matte chocolate brown option, an emerald green, a deep blue and a modern slate gray. The flexible tip ensures smooth and controlled application while the ultra-pigmented formula delivers bold color with just one stroke.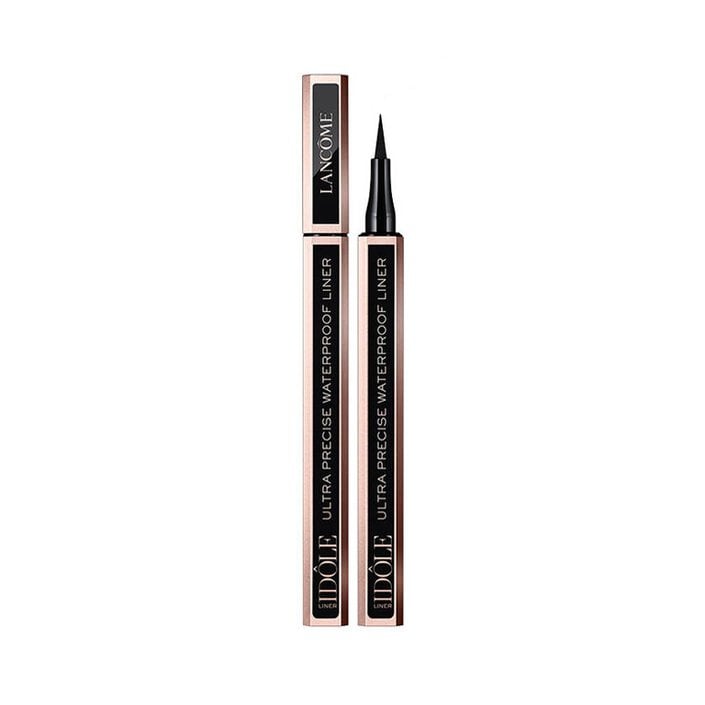 For creating colorful
graphic eye makeup looks
, we like to reach for the Urban Decay 24/7 Inks Easy Ergonomic Liquid Eyeliner Pen. This water-resistant, smudge-resistant liquid liner is available in nine daring shades, from lime green to dandelion yellow. The best part? The pen is designed with a patented ergonomic grip, so you can say goodbye to finger cramps when drawing your wings.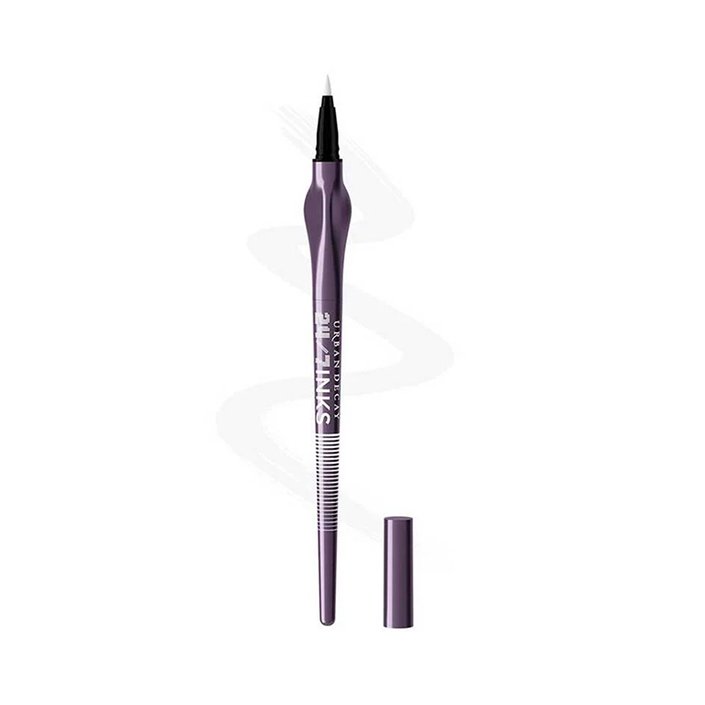 Maybe liquid liner just isn't your thing — and that's totally okay. Instead, check out the YSL Beauty Crush Liner, a retractable pencil with major pigment payoff. The longwear, waterproof formula effortlessly glides across the skin for a vivid stroke of black, brown or blue color.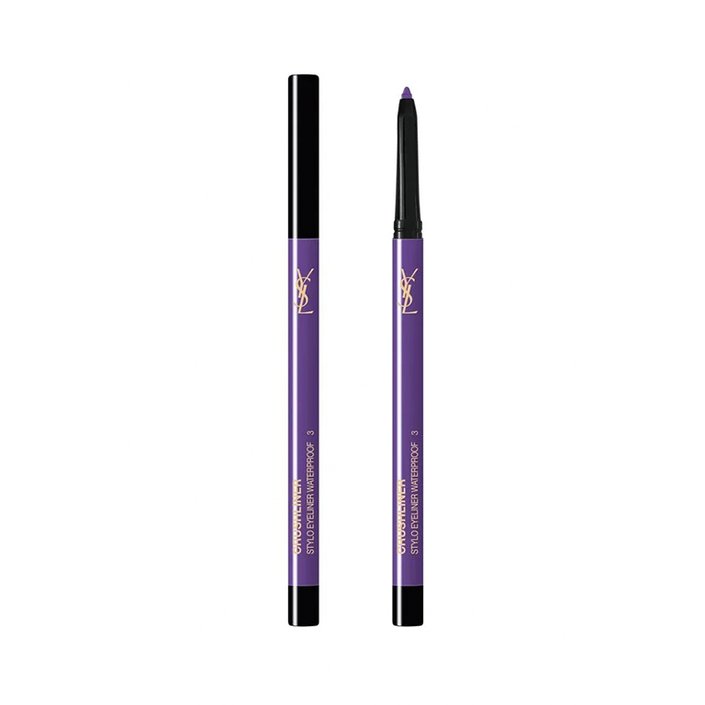 For your busiest, most action-packed days, you can guarantee that your makeup will stay looking flawless with the L'Oréal Paris Infallible Grip Precision Felt Waterproof Eyeliner. Available in five gorgeous shades, this waterproof, transfer-proof and smudge-resistant formula will keep bleeding and smudging at bay for up to 30 hours. It also gets bonus points from us for its comfortable grip handle.
Looking for a liquid liner in a fun color? Check out this bubblegum pink shade of the ColourPop Cosmetics BFF Ultra Fine Liquid Liner. This cult-favorite eyeliner has a fine, flexible tip so you can apply it with ease, whether you're craving a subtle tightline or a fierce wing. Plus, if you're not into pink, we won't hold it against you. You can also shop this eyeliner in classic black or dark brown.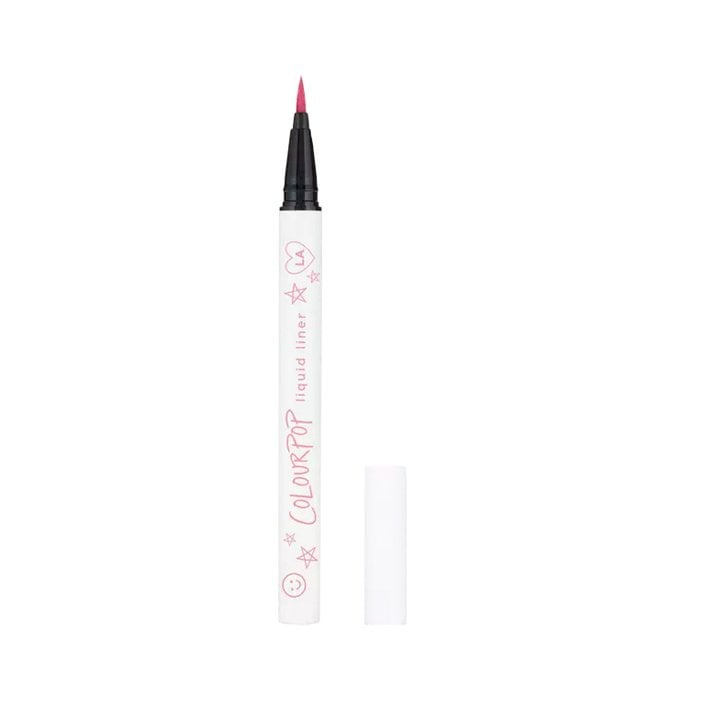 Read more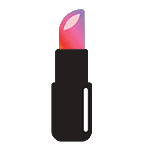 Back to top