30 Colorful Eyeshadow Looks to Try This Summer
May 22, 2023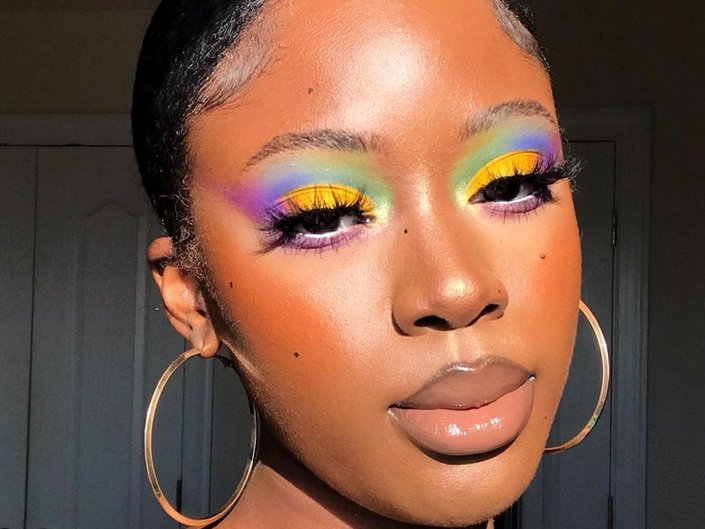 Why choose between pink, purple, blue, green and yellow eyeshadow shades when you could wear all of them on your lids at once? It may sound over the top, but the bold looks we've faved on Instagram below prove that multicolored eye makeup is a must-try.
The secret to pulling it off is to keep the rest of your makeup look simple, and according to content creator Jasmine Adetunji, to blend, blend, blend. "Blending is so important so that each color transitions into the next seamlessly," she says. "I like to alternate between the brushes I use for different colors and blend with short windshield wiper motions to make sure there are no harsh lines or lines of demarcation."
With that tip in your back pocket, keep reading and be inspired to get creative with a colorful graphic eye.
Colorful Eyeshadow Looks to Try
Take Up Space
It's not just your eyelid that's a canvas. With this look, @emjaybube makes the case for continuing the color party all the way up to the brow bone.
Pastel Dreams
A vortex of pastel shadows, plus white twinkly stars and a glossy finish make for a seriously dreamy result.
Watercolor Masterclass
Bookmark this metallic look for festival season. The best part about the watercolor-inspired finish is that you don't have to be precise with your application to achieve a cool look.
Finger Paint Chic
Makeup artist @katiejanehughes makes finger painting with eyeshadow look so easy. We're not sure if we could achieve this level of artistry, but it won't stop us from trying.
Neon Bright
Makeup artist @aimeeshaad says that this vibrant neon look makes her want ice cream, and we definitely agree. It also makes us want to buy a neon eyeshadow palette ASAP.
Dewy Pastels
Colorful eyeshadow meets the dewy makeup trend with this pastel look. Washes of light pink and yellow make for such a pretty color combination, but what sets this look apart is the dewy, slightly shimmery finish.
Satin Lids
We love the unexpected satin, almost metallic finish on the lids here, adding a bit of edge to the soft rainbow colors.
Colorful Cut Crease
A magenta and deep purple cut crease creates a striking effect and amps up the boldness of this eyeshadow look.
Holographic Accents
Unlike a lot of the other inspo on this list, the rainbow shadow is concentrated just below the brow bone rather than on the lids. But our favorite part of this look is the holographic accent.
Checkerboard
If you're an eye makeup expert, try your hand at this incredibly detailed checkerboard contrast eye look.
Butterfly Mosaic
Calling this work of art an eyeshadow look is a bit of an understatement — it's a full face masterpiece. If you're good with a makeup brush, this beautiful butterfly is perfect for festival season.
Shades of Green
Pair complementing shades of blue and green for a monochromatic vibe that's still totally colorful and eye-catching.
Colored Brows
For an avant-garde effect, continue your bright shadow all the way up until it covers your eyebrows, too.
Neon Flowers
How cute are these candy-colored pop art flowers? We love how this creator played up the cartoon-like fun of the look with spiky black lashes. For a highly pigmented mascara, try the YSL Beauty Lash Clash Extreme Volume Mascara.
Nose-Bridge Makeup
Extend your colorful shadow across the
bridge of your nose
for an editorial beauty look that's totally on-trend.
Rhinestone Embellishment
Add some sparkle and flair to your colorful makeup look with matching rhinestones.
An Unexpected Color Combo
Sometimes the most unexpected colors come together for a stunning effect. We love how these orange, yellow and lime green pigments contrast.
Paint Outside the Lines
Take a cue from this makeup artist and don't be afraid to color outside the lines with your shadow and liner. You don't need to stick to your eyelids — bring your eye makeup up towards your temples, under your lower lash line and in the inner corners of your eyes. For a long-lasting eyeliner with bold pigment payoff, try the Maybelline New York Tattoo Studio Sharpenable Gel Pencil Longwear Eyeliner.
Rhinestone Cut Crease
Level up your classic cut crease by tracing it with multi-colored rhinestones.
Glitter
We can't resist a glittery eye makeup look like this ethereal pink and blue one. The light pink glitter highlighting beneath the brow bone is a perfect touch.
Rainbow Chevron
This intricate rainbow chevron eyeshadow is giving us all of the '70s vibes. Keep the rest of your makeup simple and finish with a glossy lip using the
NYX Professional Makeup Fat Oil Lip Drip
.
Black Stars
Black stars add some rock-and-roll edge to this dreamy rainbow eyeshadow look.
Flower Petals
Transform your face into a flower by drawing faded eyeshadow petals blooming from the outer corners of your eyes.
Neon Swirls
Play with negative space by drawing abstract swirls in different neon colors on a neutral base. We love the idea of tying this look together with pink false lashes.
Realistic Flowers
We have no words for the breathtaking, impossibly detailed garden of flowers
@graciem241
created.
Cosmic Colors
Opt for a moodier take on the colorful eye makeup trend with a palette of deep purples and blues.
A Literal Rainbow
This rainbow eye makeup roundup wouldn't be complete without a post involving an actual rainbow, puffy white clouds and all. With Pride right around the corner, now is a great time to practice this adorable, whimsical look.
Read more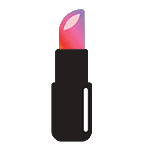 Back to top