6 Graphic Makeup Looks That Prove That One Shade of Eyeshadow Isn't Enough
January 14, 2022
Why choose between pink, purple, blue, green and yellow eyeshadow shades when you could put all of them on your lids at once? It may sound over the top, but the bold looks we've faved on Instagram below prove that multi-colored eye makeup is a must-try. The secret to pulling it off is to keep the rest of your makeup look simple and according to content creator Jasmine Adetunji who has nailed the trend, blend, blend, blend. "Blending is so important so that each color transitions into the next seamlessly," she says. "I like to alternate between the brushes I use for different colors and blend with short windshield wiper motions to make sure there are no harsh lines or lines of demarcation."
With that tip in your back pocket, keep reading to get inspired to get creative with a colorful graphic eye.
Take Up Space
It's not just your eyelid that's a canvas. With this look, @emjaybube makes the case for continuing the color party all the way up to the brow bone.
Pastel Dreams
A vortex of pastel shadows, plus white twinkly stars and a glossy finish make for a seriously dreamy result.
Watercolor Masterclass
Bookmark this metallic look for your holiday festivities. The best part about the watercolor-inspired finish is that you don't have to be precise with your application to achieve a cool look.
Finger Paint Chic
Makeup artist
@katiejanehughes
makes finger painting with eyeshadow look so easy. We're not sure if we could achieve this level of artistry, but it won't stop us from trying.
Neon Bright
Makeup artist @aimeedayt says that this vibrant neon look makes her want ice cream, and we definitely agree. It also makes us want to buy a
neon eyeshadow palette
ASAP.
Read more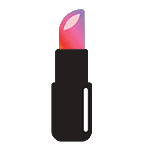 Back to top