Layering Blush Is the New Way to Define Your Face
May 20, 2022
Blush does so much more than brighten up your complexion. It can also actually help to contour your features and add dimension to your face— especially when you layer it.
"Layering blush is perfect for adding dimension to your cheeks," says Andrea Santiago, a professional makeup artist for NYX. "With this method, you can control pigment, shape the face, and even create a new color custom for you. Layering is also amazing for longevity, allowing you to seal in your favorite shades to last as long as you do."
Ahead, Santiago explains how to layer blush and shares one of her favorite blush products.
How to Layer Blush
According to Santiago, the best way to layer blush is to use different formulas, starting with a liquid or cream. Using a liquid or cream to start "allows your blush to blend out seamlessly and without patches," she says. "Add a powder blush on top to seal in your beautiful color."
If you don't have a powder blush, cream blushes can be layered together, too. Santiago recommends using the NYX Professional Makeup Wonder Stick Blush, which was designed to be layered. The dual-ended stick comes in three colorways and features complementary hues.
"Use the darker shade where you would apply your contour and the lighter shade just above to get a gorgeous, blushed contour," she says. "This sculpts the face in a more subtle but flirty way."
Read more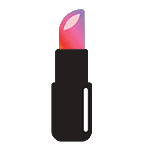 Back to top