The Best Pink Lipsticks for Your Skin Tone, Hands Down
January 31, 2020
Whether you want a bold lip or something more natural, pink is the perfect color for every occasion — especially on Valentine's Day. Yet with such a wide variety of options, it can sometimes be intimidating to pick the right shade. With a little help, though, you'll be pleasantly surprised to find that it's actually a lot easier than you may think. Choosing the perfect pink lipstick for this Valentine's Day and beyond is all about following your skin tone for guidance and knowing your undertones. Here's how to find it.
Start With Your Undertones
To discover your pink lipstick soulmate, you first need to know your skin's undertone — AKA the color underneath your skin — because your undertones determine which color palettes will enhance your natural features. With this knowledge in your makeup toolbelt, you'll be on your way to finding the perfect shade match.
To determine your undertones, you can look at your veins. Blue veins, for example, are indicative of pink undertones, while green veins are signs of more yellow undertones. If your veins are a blue-green combo, you're probably looking at neutral undertones. You can also identify your undertones by looking at your jewelry collection. Do you typically wear silver or gold? Silver jewelry generally looks better on skin with cooler, pink undertones, while gold jewelry flatters skin with warmer, yellow undertones.
Pink Lipsticks for Fair Skin Tones
NYX Professional Makeup Dazed and Diffused Blurring Lipstick in Killin' It
Fair skin tones look stunning with a pink lip that has red undertones, which is why Killin' It by NYX Professional Makeup is a must-have. This blurring lipstick has a buildable formula that allows you to apply subtle color for a more natural look or a ton of pigment for a diffused, just-bitten stain.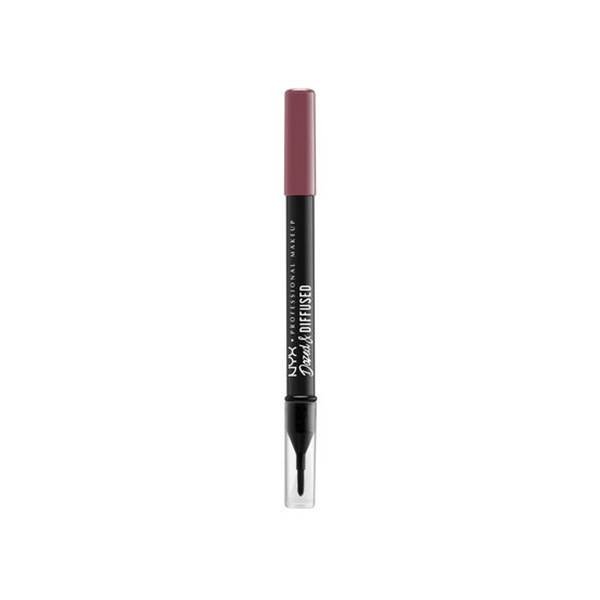 Lime Crime Plushies in Milk Tea
Another favorite among those with fair skin tones is a mauvey-purple pink, and the Lime Crime Plushie in Milk Tea gets the job done right. Its cool undertones offer an edgier pink lip look that you can wear from day into night with ease.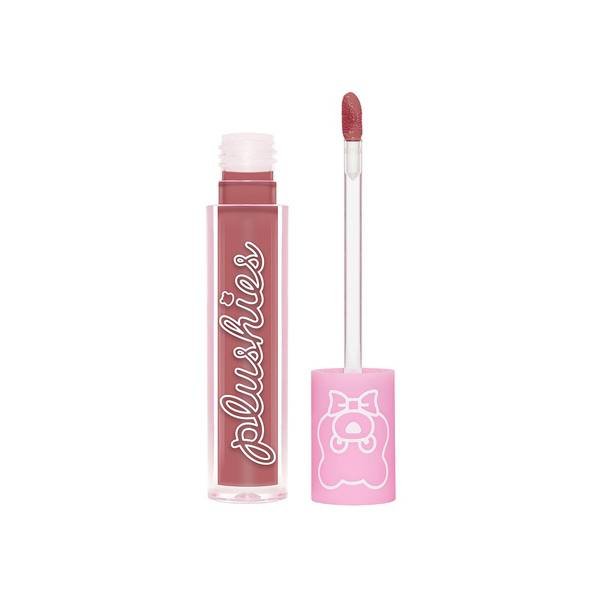 Pink Lipsticks for Medium Skin Tones
YSL Beauty Rouge Pur Couture The Slim Sheer Matte in Corail Explicite
It's a no-brainer for medium skin tones to be paired with a striking, bright pink lip like Corail Explicite. This bright orangey-pink shade comes in a sheer-matte formula that will give your lips a sweet, coral touch with just a few swipes.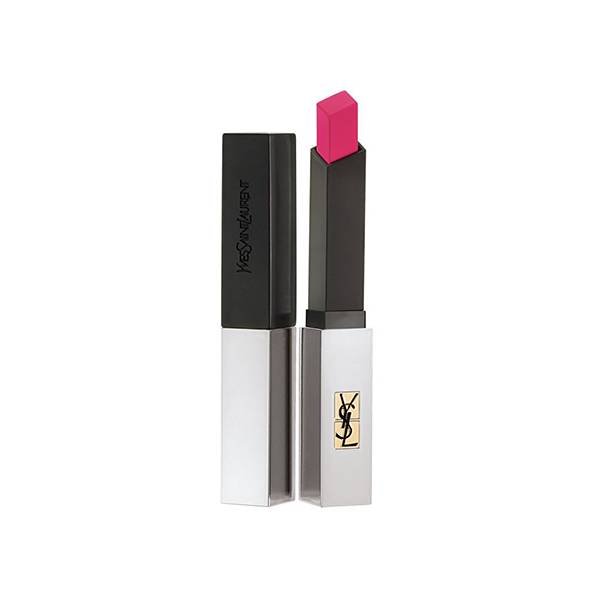 Lipstick Queen Lipindulgence Lip Mousse in Rose Mauve
Medium skin tones also pop when paired with a deep pink lip, like Lipstick Queen Rose Mauve. This cool-toned lippie has a blue-purple undertone that will make your lips appear fuller, more defined and infinitely kissable.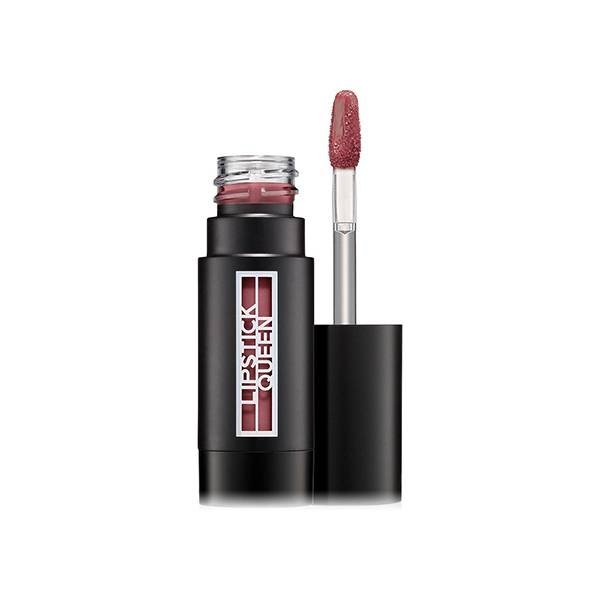 Pink Lipsticks for Deep Skin Tones
Maybelline New York Super Stay Ink Crayon in Run the World
Run the World is a stunning watermelon pink shade that will easily become your new everyday go-to if you have a deeper skin tone. It blends well overtop your naturally pink lips and looks stunning paired with a clear or light pink gloss on top.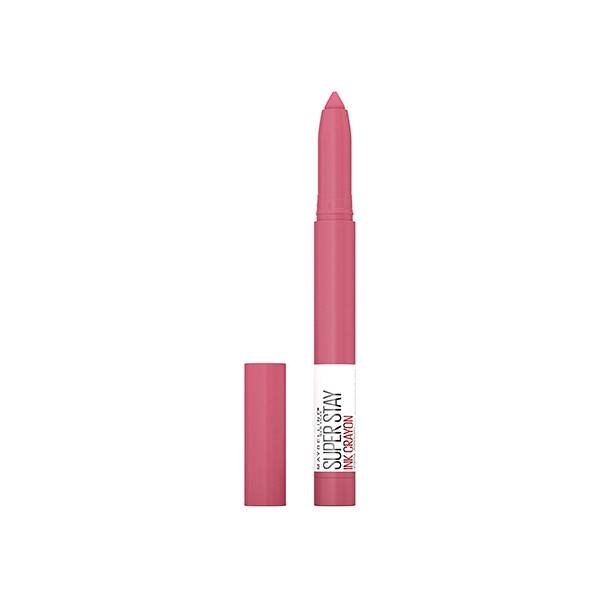 IT Cosmetics Pillow Lips Lipstick in Bright Fuchsia
Deep skin tones simply shine when paired with a bright fuchsia shade. This IT Cosmetics Pillow Lips Lipstick has a blue-hued red undertone that is perfectly mixed with a bright, striking pink formula for a totally unforgettable finish.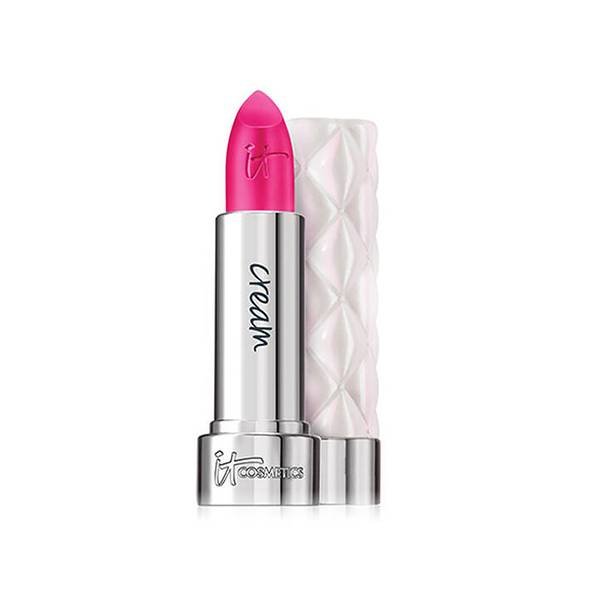 Read More:
These Drugstore Concealers Actually Work
10 Beauty Instagram Accounts to Follow for Drool-Worthy Flatlays
How to Tease Your Hair Like a Pro