15 Gen Z Beauty Trends to Steal — No Matter What Generation You're From
December 28, 2022
It's a fact that Gen Z consumers are quickly becoming a dominant consumer when it comes to buying makeup and skincare products. So it's no wonder they're also responsible for the biggest trends in beauty too. Even if you're not a Gen Z-er, you can and should still get in on these beauty moments. From cold girl makeup to graphic liner and spidery lashes, read on for what trends we're trying.
Cold Girl Makeup
Cold girl makeup, also known as "I'm cold" makeup, emulates the flushed, rosy-cheeked look you might get from spending the day hitting the slopes or walking through a fresh snowfall. Created by beauty TikToker Zoe Kim Kenealy, its defining characteristics are a generous amount of blush on the lips, nose and cheeks, light, shimmery shadow on the lids and a rosy stain blotted on the center of the lips. Try the Maybelline New York Cheek Heat Gel-Cream Blush for a look that's straight off the slopes.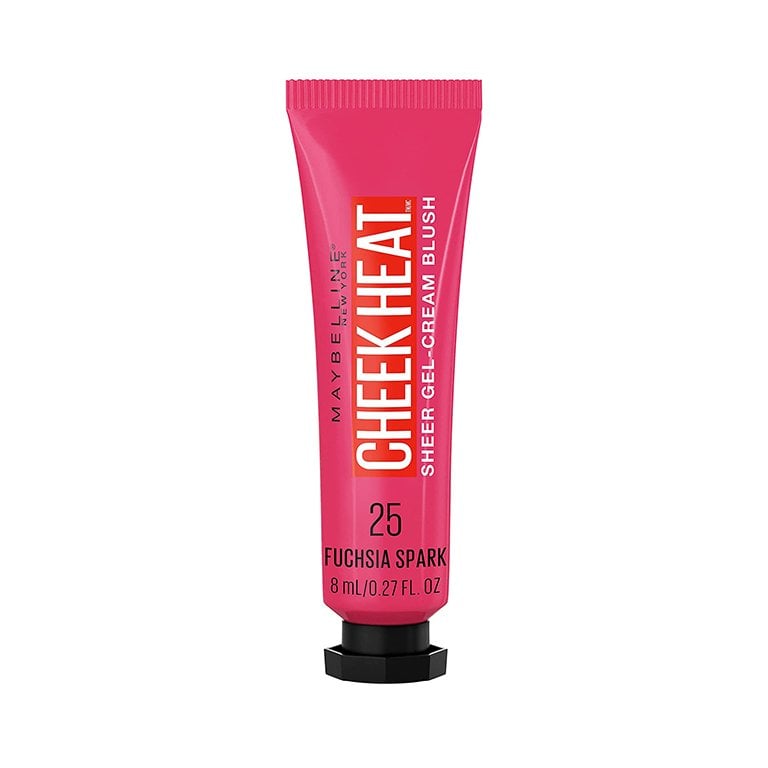 Lip Contouring
Millennials may have helped kick off the whole contouring craze by posting selfies of precisely placed face contour makeup, but lip contouring has really become a thing among Gen-Zers. First, pick a cool-toned contouring product no more than two shades darker than your skin tone. We like the NYX Professional Makeup Wonder Stick because it comes in a wide range of shades to fit any skin tone. Then try overlining the cupid's bow and the very center of your bottom lip for the appearance of a plumper pout. Make sure to blend the product with your finger or a brush to erase any harsh lines.
Spidery Lashes
While you may have once avoided spidery lashes like the plague, Gen Z-ers are embracing the long, clumpy look by swiping on mascara and then pinching their lashes together with a set of tweezers. The results? A dramatic, doll-eyed effect that you can easily recreate on top or bottom lashes.
Grunge Makeup
'90s-inspired smoky eyes and berry lips are back in a big way this year. The messier it is, the better your grunge makeup will look, so reach for a creamy black eyeliner that's easy to smudge, like the Maybelline New York TattooStudio Waterproof Gel Eyeliner Pencil.
Reverse Cat Eyes
The cat eye is still a makeup staple, but these days the Gen Z-ers are switching things up with the reverse cat eye, which still has major fierceness. It's inverted ever so slightly to draw attention to your lower lash line. For this look, we love using the Lancôme Drama Liqui-Pencil Waterproof Eyeliner in French Chocolate, which glides on and blends out easily.
Monochrome Makeup
Sometimes, one or two products are all you need to make a bold statement with makeup. Play with the same tones on your eyes, lips and cheeks by dabbing on a multi-purpose cream, such as the YSL Beauty Nu Lip & Cheek Tint and an eyeshadow in matching shade. Check out some of our favorite takes on the monochromatic makeup trend here.
White Eyeliner
There will always be room in our hearts for black liner, but this year we're also making space for stark, crisp white. Try drawing a curved line above your crease with the NYX Professional Vivid Matte Liquid Liner in White to recreate the floating eyeliner trend.
Faux Freckles
Freckles automatically give off a sun-kissed, youthful complexion, which is why those who don't have them naturally are using makeup to create the effect. From eyebrow pencils to freckle pens, find our favorite products to create faux freckles here.
Glossy Skin
Glossy skin is plump, hydrated and has a slight sheen to it that glistens when the light hits. Skincare-makeup hybrids like serum-infused face makeup will be your key to nailing the trend. Try the NYX Professional Makeup Bare With Me Concealer Serum and the Lancôme Teint Idole Ultra Wear Care & Glow Serum Foundation, which have hydrating properties.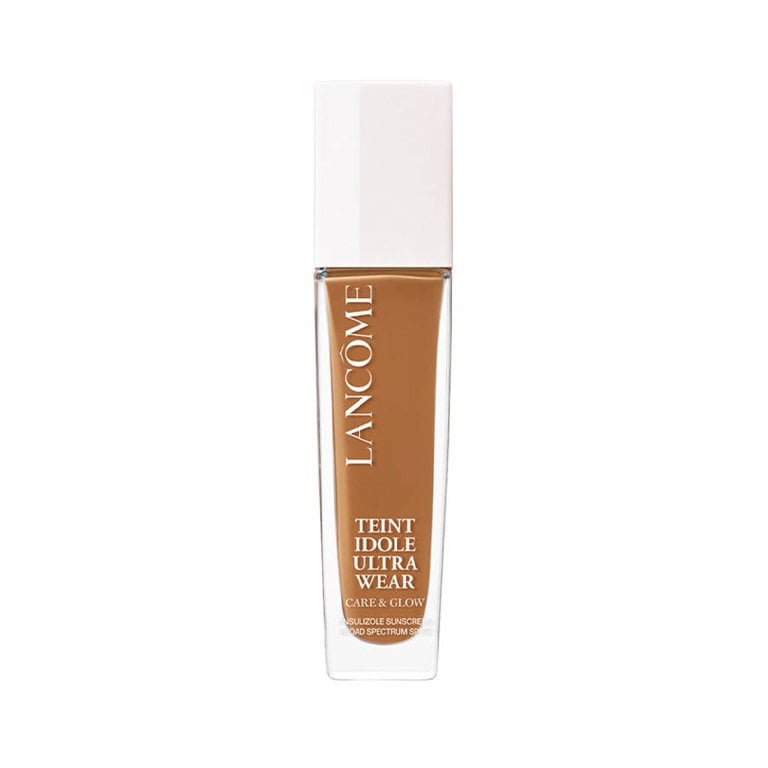 Neutral, Glittery Lids
Lately, we've seen an influx of TikTokers icing out their lids with neutral glittery eyeshadows, like the Urban Decay 24/7 Moondust Glitter Eyeshadow in Space Cowboy. The taupe shade gives lids a sparkling, almost wet look that shines on any skin tone. Press the shadow onto your lid with your index finger or a flat brush for the most mesmerizing, disco ball-like finish.
Bleached Brows
Bleached brows let your eye makeup take center stage and instantly give your look an editorial spin. If you're not ready to fully commit to the look, give these faux-bleaching tutorials a try first.
Stained Lips
A lip stain gives your lips a sheer, blotted flush of color that lasts all day. It looks natural and rosy and totally erases the need for touch-ups. The L'Oréal Paris Rouge Signature Matte Lip Stain is one of our favorites.
Crystallized Eyes
Still can't figure out how to blend your eyeshadow? Crystals, gems, pearls and other embellishments are how influencers and non-influencers alike are adding a little razzle dazzle to eyes. Go big and create an elaborate design, or keep it classic and add a single crystal on the inner corners of each eye.
W-Shaped Blush
When the W blush hack blew up on TikTok, it became our editors' go-to blush method. It's super easy — all you have to do is apply a blush of your choice in a W shape, starting at one temple, then brushing it along your cheeks and nose until you reach the other temple. This hack gives you a flushed, sun-kissed glow even in the middle of winter.
Graphic Eyeliner
You may have noticed that eyeliner is no longer restricted to upper lash lines. Intricate designs using liquid liner in different colors stretching across eyelids have become a fun way to be more expressive with your look. If you want to try graphic liner art yourself, get inspired here.
Additional reporting by Ariel Wodarcyk. Photo courtesy of @linnygd
Read more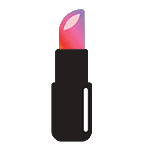 Back to top