All the Makeup Inspo You Need to Try the Purple Blush Trend
September 20, 2022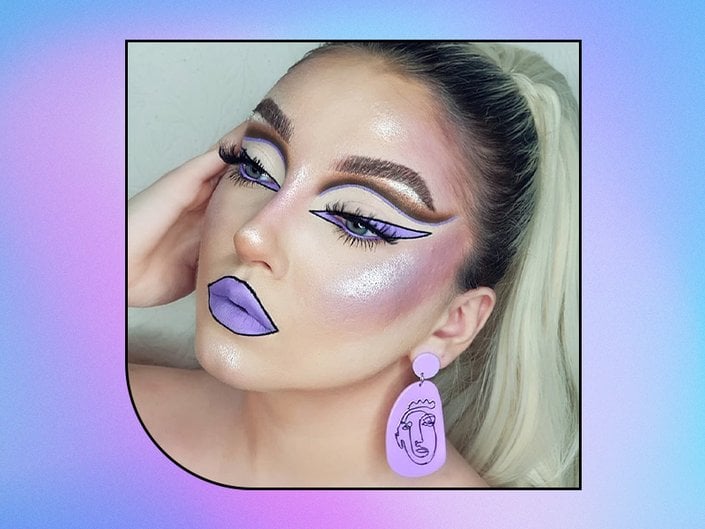 You've heard of pink blush and red blush, but the new shade of blush taking over the internet is a bit unexpected — it's purple. Whether you're going for a statement blush look or something a bit more subtle, purple blush is perfect for emphasizing your cheekbones and carving out the hollows of your cheeks, or adding a little extra something to your makeup look. If you're looking for inspiration to try out the purple blush trend, look no further. Ahead, we're sharing five of our favorite purple blush looks.
Purple Everything
One of the boldest ways to incorporate purple blush into your makeup look is to have an all-purple makeup look. Play around with some lavender or purple-hued makeup on your eyes and lips, and tie it all together with a light dusting of blush on the cheeks. For a light, shimmery look, we recommend NYX Professional Makeup Sweet Cheeks Creamy Powder Blush Glow in Fig.
Go for a Soft Look
Purple blush can be just as soft as classic pink. Blend your blush out high on your cheekbones to get a fresh, ethereal look.
Blend It Out
For an unconventional purple blush look, layer your purple shades until they're super-pigmented. Then, blend it out into a soft pink at the edges, as @mcdrew does below – the result is show-stopping.
Get Grunge With It
If a soft, dewy look isn't your thing, purple blush is the perfect shade for a grungier look, too. Paired with a few eyeliner hearts on your cheeks and some thick wings on your eyes, Lancôme Blush Subtil in Keep Calm & Blush will give a perfect, wine-toned purple with hints of pink.
Pair It With Pink
If you want your purple blush to really pop, add some pink to your makeup look for a bubblegum effect. A glossy pink lip and lashes for days really take this look to the next level.
Make It an Everyday Look
When you find that shade of purple you just love, you're going to want to wear it every day. Dust some high on your cheeks and across the bridge of your nose with your go-to base makeup for a casual (but unique!) look.
Photo: @collettemarycarmelxo, Design: Juliana Campisi
Read more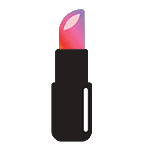 Back to top