Melted Ice Cream Nails Make the Sweetest Manicures
July 19, 2022
Nothing puts us in a summer state of mind quite like an ice cream cone — with sprinkles to boot. But pair your vanilla sundae with extreme heat and your sweet snack is bound to start melting. Thankfully, the Instagram beauty community has found a way for us to enjoy the sweetness of a cone sans the messy aftermath. Enter dripping ice cream nail art, which instantly puts a happy twist on any summer manicure.
Want some melted ice cream manicure inspo? Keep reading, because we're rounding up some of our favorite ice cream nail designs that look so good, you'll still want to take a bite.
Have Your Ice Cream and Eat It Too
We'll get to the nail art in a second, but can we please all take a moment to appreciate the makeup brush ice cream cone? It's everything we didn't even know we needed. And the nails don't disappoint either. From the pink gradient polish choice and the dripping ice cream detail to the cone graphic, we love everything about this look.
Sweets on Sweets
Who doesn't love an extra dose of sweetness? This stunning nail design features melting ice cream cones, donuts and cookies — count us in! If you love long, pointed nails, this is a great option for you as it helps to make the cone look ultra-realistic.
Two Is Better Than One
Not sure about you, but we always go for two scoops. Two flavors are better than one, right? If you want to play around with a few nail polish colors, take some inspo from this look. The nails range from high-shine to matte and mint green to berry purple, but feel free to make the pattern your own.
Sprinkles On Top
Rainbow sprinkles are a must-have topping on any ice cream sundae, so obviously we have to have them on our mani, too. We're loving the 3D accents, but you can also use a small detail brush to paint on some sprinkles. To replicate the matte finish of this mani, reach for the Essie Gel Couture Matte Top Coat.
Go Bananas for a Banana Split
If you're one to choose fruity flavors over rich chocolate ones, match your taste buds to your manicure with this banana split-inspired set. The attention to detail with the dripping ice cream, banana bits and strawberries makes this a next-level look.
Cone or Cup?
While getting your dessert served up in a cup might be less messy in the summer heat, you can still get your ice cream cone fix by rocking this melted ice cream manicure. Just criss-cross two shades of brown to create a waffle texture and top it off with an ice cream shade of your choice.
Read more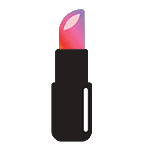 Back to top