Heart Manicure Ideas You'll Love for Valentine's Day
February 05, 2021
Whether you were lucky in love this cuffing season or are enjoying a proper Galentine's Day with your girls this go-round, rocking an appropriately themed Valentine's Day manicure is a must. Because TBH, a holiday that supports indulging in an excessive amount of chocolate and wine deserves our full support, right? To help you prep for February 14th, we've rounded up our favorite Valentine's Day manicures from Instagram ahead. From bedazzled hearts to minimalist pink polish, you're bound to fall in love (pun very much intended) and find your perfect manicure match.
Going Steady
Play with patterns this season by rocking this tortoise shell manicure. With animal print, red accents and pink polish this look is everything we could have dreamed of and more.
Pretty in Pink
Love is in the eye of the beholder, and right now, we have our loving gaze set upon these nails created by Imarni Nails. Our obsession with this dainty, heart manicure is next-level; we can't stop staring. It's the perfect, low-key look and still gives a nod to the holiday.
Black Heart Club
Hi, yes, we're having a love affair with these nails. It's unclear if the ultra-chic red and pink color-blocking or the half-black heart (#relatable) is responsible. Either way, we'll be recreating this manicure from Jessica Washwick STAT.
Flirty Eyes
Got your eye on someone special? Hoping to be struck by Cupid's arrow? Try out this cheeky manicure by Rita Remark. The nail art eye and lips say Yes, I know it's Valentine's Day, and No, I'm not taken, all at the same time. It's a simple, stylish and high-key hilarious Valentine's Day manicure that's the perfect accessory to your Galentine's Day soirée.
French Kisses
Wear your heart on your hand with this flirty take on a French manicure. Heart tips? C'mon, does it get any cuter than this? Bambi Borg, thank you for giving us the Valentine's Day inspiration we didn't know we needed. Next step: growing our nails out long enough to create the look … wish us luck.
Lots of Love
New romance? Keep things simple with this delicate and dainty mani by Karina. Whether you have acrylics, gels or polish, pick your color and use heart-shaped stickers to add a little Valentine's Day spirit. This look is super sweet and understated but still shows your significant other some love.
Photo: @__nailsbynatalie__
Read more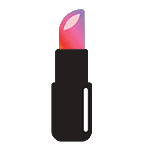 Back to top