These Plant-Inspired Nail Art Looks Will Give You a Green Thumb — Literally
August 21, 2020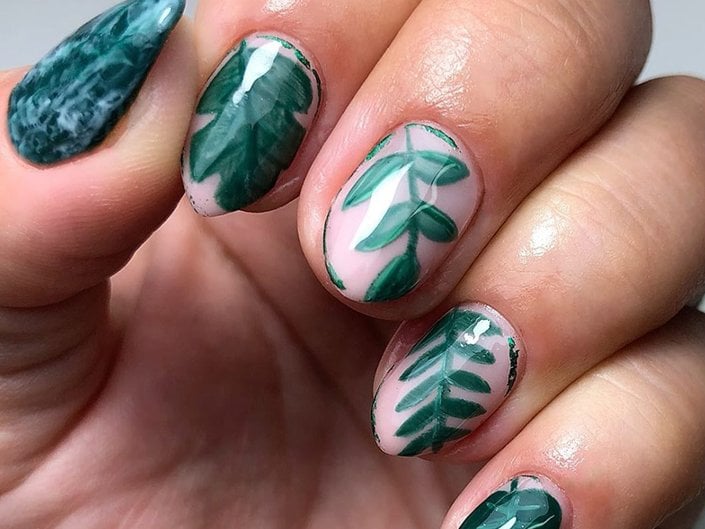 We, as a society, are kind of obsessed with house plants right now. You can't scroll through Instagram for five minutes without passing by a handful of photos of dreamy, plant-filled rooms. Lately, we've been seeing lots of plant-inspired nail art pop up on our feeds, too. The designs are perfect for those who want to show off their green thumb on their, well, thumbs and those who can't keep real plants alive, but love them anyway. We're sharing nine of our favorite lush and leafy greenery-inspired nail designs below. Keep reading to get inspired.
Plant-Deco
Nail artist Danni Moore took this mani to the next level by incorporating gold and green foil. Who knew plant nails could look so chic?
Vine-Ripened
Leaves that curve up the nail make for the perfect accent on a solid mani.
It's a Jungle on There
Choosing a favorite plant to immortalize in nail art form is like choosing a favorite child. Luckily, you have ten nails to work with.
You Grow Girl
Who says that plant nail art has to be so literal? We love this colorful abstract take on the trend by @abbydoesnails.
Pricked a Winner
There's nothing prickly about this cactus-inspired nail art. The vibrant, cartoonish design makes us smile.
Vacation in a Mani
If you can't take a tropical vacation this year, a bright nail art design like this will at least transport you to an exotic locale in your mind every time you look down at your hands.
It's Not Easy Being Green ...
So opt for a black and white mani instead. The silver details give this design a whimsical vibe.
Look a Little Closer
It's not just the shape of plant leaves that lend themselves to a solid nail art look; their stripes can also be used as a source of inspiration. Case in point:
On Trend
This playful nail art look fully embodies the millennial aesthetic, from the house plants to the hoop earrings.
Photo: @nailsbydannimoore
Read more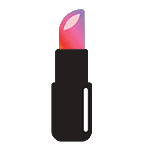 Back to top