Sea Glass Nails Are the Pretty End-of-Summer Mani You Need to Try
August 14, 2023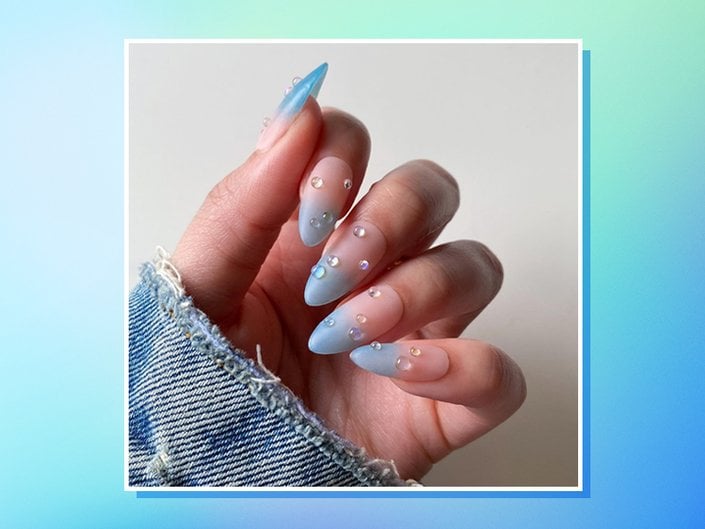 The end of summer is quickly approaching (we're not crying, you are), so now is the time to squeeze in any seasonal beauty trends you haven't had the chance to try yet. That's why we're here to tell you that sea glass nails should be at the top of your to-do list. If you used to spend summer days as a kid wandering the shoreline collecting pieces of colorful, weathered glass from the ocean, you'll love the nostalgic vibes of this mani trend. It's a deceptively easy nail art idea that brings the beach to your fingertips — literally.
To get the look, opt for nail polish in shades that you'd typically find in seaglass. Think blues, greens and milky whites. The key to mastering sea glass nails, however, is replicating that distinctive frosted, faded look. Keep your color slightly sheer and finish with a matte top coat to give your nails the appearance of tumbled stones. The Essie Gel Couture Matte Top Coat will be your secret weapon for DIYing this look at home.
Beyond the basic elements of color and finish, there's plenty of room to play with and enhance the design of your sea glass nails. Not sure where to start? Keep scrolling for some Instagram inspo.
Sea Glass Nail Art Ideas
The oceanic elements of this manicure go beyond the baby blue sea glass-inspired tips. This nail artist adorned her matte nails with tiny 3D charms resembling water droplets.
If you're more of a mani minimalist, you can still try the sea glass nails trend. Just stick to one solid color, like this pretty pistachio green. We like how this take on the trend works for all different nail shapes and lengths. For a close color match, try Essie Sense-O-Real.
We're completely mesmerized by the intricacy of this mani, which looks like each nail is made up of tiny sea glass pebbles.
Bring some bling to your sea glass mani by decorating your nails with on-theme decals. Here, tiny silver seashells and green rhinestones placed along the cuticles add just the right amount of subtle sparkle.
Can't decide what color sea glass to channel? Mix shades of blue and green for a cute multi-colored mani.
Add some texture to your nails for an eye-catching twist on the sea glass nails trend. Blue-green ombré polish and resin waves make for a sea-sational mani masterpiece in this Instagram post.
Read more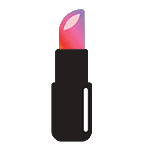 Back to top