Beach, Please: Shell Nails Are Trending This Fall
October 11, 2022
Fact: The beach isn't just for summer. This fall, the shore is coming to you — or, more precisely, your nails. The shell nails mani trend brings beachy vibes to your fingertips (literally).
The trend usually features nail art in the shape of a seashell, but it leaves a ton of room for experimentation. We've seen jelly shell-shaped nails accented with rhinestones, shell nails in the form of a painted pattern and so many other equally amazing renditions.
Whether you're planning on DIYing your shell nails this fall or booking a nail salon appointment to get your manicure, you're going to need some shell nail inspiration to get you going. Ahead, eight of our favorite shell nail looks.
Iridescent Shells
Channel the sea with some iridescent, opal shell nails. To get this shiny finish at home, we recommend applying the Essie Expressie FX in Iced Out Top Coat.
Pink and Pearly
For a cute shell look that brings the ocean vibes right to your hands, add a small pearl decal to your nail bed —the pink polish shade is up to you.
Pastel Seashell
If you want to go a more classic route, add white shell lines atop your base color instead of doing 3D nails in one shade. We love this pastel look by @nolas.nails.
Go Maximalist
For an under-the-sea look with the ultimate drip, don't be afraid to play with abstract, organic-looking forms to create some deep-sea shells. Pro tip: Adding some extra pearls and chrome details makes for the coolest aquatic look.
Translucent Blue
Stay true to the sea by doing blue shells — if you can get a translucent, jelly acrylic tip like @sugamama_nailz, all the better. These are oceanic to the next level.
Reverse French Tip Shells
Play with the shell motif by subtly adding it to your nails, accompanied by a French tip and metallic line for a chic, sleek look. A light coat of Essie For The Twill Of It will add a chromatic, shiny effect.
Classic French Tip Shells
Or, go the more classic French tip route by adding shells to the tips of your nails. Stick a pearl where the shell meets your base shade for a classy detail.
Long and Pointy Shells
For a maximalist shell mani you can't miss, bring the beach right to your fingertips with long acrylics. These realistic shells look like they're straight from sand to hand.
Photo: @nailsinurcoffin, Design: Hannah Packer
Read more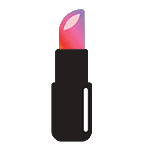 Back to top