20 Natural Eyeshadow Looks to Try in 2023
November 09, 2022
When it comes to doing your eyeshadow, you can't go wrong with a natural look. Using neutral eyeshadow tones can help enhance your facial features, and if you're a fan of the no-makeup makeup vibe, they're essential tools in achieving the aesthetic. There are also plenty of ways to put your own spin on a natural eyeshadow look, whether that's pairing matte shadow with brown eyeliner to subtly define your eyes or layering on a shimmery cream-based product to up the glam factor of your overall look.

Need some more ideas? Ahead, we rounded up 20 natural eyeshadow looks from the Internet that are just begging to be recreated.


20 Natural Eyeshadow Looks to Try in 2023
Nude With a Subtle Pop of Color
Stick to neutrals for this look, but add some extra wow factor with a warm pop of color on the lower lash line.
Keep It Classic
Sometimes the perfect natural eyeshadow look is going back to basics: a deeper brown in the crease, diffused with a blendable, warm shade and some natural-looking lashes.
Soft Glam
This natural eyeshadow look, which incorporates shimmery eyeshadow and a small black cat-eye wing, screams subtle, soft glam — and we're obsessed. If you're looking for an eyeliner recommendation, we love the L'Oréal Paris Voluminous Smoldering Eyeliner in Black.
It's All in the Blending
To add dimension and a smoky vibe to your soft glam natural eyeshadow, add a darker shade of eyeshadow to the outer corners of your eyes. Be sure to concentrate on blending to diffuse any harsh lines.
Underline With Shimmer
Take your natural eyeshadow look to the next level with a shimmery pop of color. We love how @_bridanielle incorporated the color purple into this look.
Simple Natural Eyeshadow
Sometimes, the perfect natural look is just subtle brown eyeshadow, tightlined eyeliner and brushed-up, groomed brows.
Pair It With Red Lipstick
Pairing neutral sparkly eyeshadow and a red lip is a classic combo we will forever love. The Urban Decay Naked Honey Eyeshadow Palette has all the matte and shimmery golds and browns you'll need to recreate this eye look.
Add a Wing
Adding a cat-eye wing to your natural eyeshadow look can enhance and emphasize your eyes. We love this look, which has a thin white line layered below the black wing for added depth.
Emphasize the Lashes
With natural eyeshadow, the perfect pair of curled lashes can bring the low-key look to a whole new level. To mimic the look of voluminous falsies without going through the sometimes tedious process of applying them, try the Maybelline New York Lash Sensational Sky High Mascara in Blackest Black. After applying the mascara to your top lashes, we recommend carefully swiping the wand on your lower lashes to create an eye-opening effect.
Matte Brown Eyeshadow
Instead of going for a shimmery base, a matte eyeshadow finish can make your look appear more natural and enhance the depth of your eyes. For a brightening effect, we recommend adding the NYX Professional Makeup Jumbo Eye Pencil in Milk to your inner corners and blending out. We love how this look by @makeupby__erin incorporates dewy highlighter and featured brows.
Natural Graphic Eyeshadow
Use neutral hues of shimmery eyeshadow to create a graphic, negative space effect.
Enhance Your Brows
When doing natural eyeshadow, don't forget to take the time to fill in your brows out and define them. In addition to framing your face, they'll draw even more attention to your eyeshadow creation.
Try Rose Gold Eyeshadow
If bright eye makeup colors aren't for you, we recommend reaching for a shimmery rose gold eyeshadow this holiday season. It helps create contrast between a '90s matte lip, and it pairs especially well with voluminous lashes and groomed brows.
Try a Glossy Lid
With natural hues, a dewy, glossy lid gives off a stunning, ethereal effect.
Do a Double Wing
This subtle eyeshadow wing — emphasized with a black liner — delivers a cool, fox-eye effect to natural eyeshadow. The Valentino Beauty Twin Liner in Black & Marrone, which features a black liquid liner on one end and a dark brown gel liner on the other, is the one-stop tool you need for this look.
Add in Gold
Play with your brown eyeliners and eyeshadows and make a fun, graphic shape. To create a similar look, you'll want to finish off by applying gold eyeliner to your lower lash line.
Go for Glitters
Layering a neutral glitter over a glossy base creates a dewy, luminous effect that still looks natural enough.
Bold Cat Eye and Lashes
Want your natural eyeshadow to make a little bit more of a statement? Draw on a thick cat-eye wing and apply some falsies.
Monochromatic Eyeshadow
Blend out one shade of a shimmery eyeshadow for a pretty monochromatic look.
Read more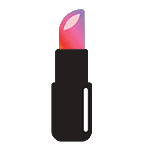 Back to top