The Best Haircuts for Curly Hair, According to a Pro
November 01, 2021
Everyone knows how much a good haircut can make your natural texture flourish, especially if you have curly hair. Whether you have loose spirals in the 2b and 2c range, or tight coils and kinks on the 4a to 4c spectrum, there's a cut that will enhance your curls and be fairly effortless to style. We tapped Michelle O'Connor, the global artistic director at Matrix, to find out the most flattering haircuts for every curl pattern.
The Best Haircuts for 2b and 2c Curls
These curls are looser, S-shaped swirls that are often prone to frizz. For this hair type. O'Connor recommends a full-length lob with tousled waves. "The Matrix Total Results Miss Mess Dry Finishing Spray is great for creating that tousled effect," O'Connor says. "It gives prolonged volume with light hold." Redefine your natural waves with a one-inch curling wand.
"Another great option is an asymmetrical cut," O'Connor says. "Long layers with the length just grazing the shoulder in the back and the collarbone in front can really show off feathered waves."
The Best Haircuts for 3a-3c Curls
Type 3 curls range from large, loose corkscrews to tighter ringlets, and are generally denser than type 2 curls. Lucky for this hair type, you can easily pull off one of this year's hottest haircuts: the shag. "These curls will show off all the bountiful layers of the shag shape, while still looking voluminous," O'Connor says.
She also recommends the inverted triangle cut, which is shorter and more layered in the back, and longer in the front. This shape emphasizes volume, but the angles keep it from looking bottom-heavy. For perfectly defined ringlets, try the Matrix Total Results A Curl Can Dream Co-Wash and A Curl Can Dream Moisturizing Cream.
The Best Haircuts for 4a-4c Curls
Tightly coiled and kinky hair looks amazing in a cropped cut that's about four to six inches long. "It's perfectly rounded shape gives great height and bold presence," she says. "Top this look off with some perfectly defined finger coils and you've got a showstopper." You can also opt for a tapered cut, with tight sides and fullness at the top.
We recommend mixing the Carol's Daughter Goddess Strength Divine Strength Leave In Cream with a light-hold gel for flexible hold and moisture. "Once the hair is dry, run the Matrix A Curl Can Dream Light Weight Oil through the mid-lengths and ends for silicone-free shine and moisture retention," O'Connor says.
Read more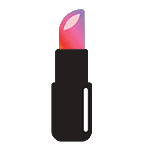 Back to top