Why You Should Treat Yourself to a Silk Pillowcase (Hint: Your Hair Will Thank You)
December 20, 2019
Silk pillowcases are more than just a frivolous luxury item. In addition to making your regular, old bed feel like five-star hotel digs, they are also great for your hair. No matter what hair type you have, we can all agree that split ends are the worst. While dryness and a missed trim or two are common causes of split ends, another culprit is your cotton pillowcase. "It creates friction with all the fibers. This causes damage and your hair can get these frizzy knots and split ends," says L'Oréal Professionnel Hair Stylist, Christine Fitzpatrick. "The cotton fibers can also be known to absorb the products instead of your hair actually absorbing the products."
That's where silk pillowcases come in. This longtime curly-haired girl's favorite helps keep your hair smooth and frizz-free while you toss and turn in your sleep. "These pillowcases work wonders for all kinds of hair types and textures as they keep the cuticle layer of the hair intact, and don't cause the friction traditional pillowcases do," explains Jen Atkin, celebrity hairstylist and founder and CEO of OUAI Haircare and Mane Addicts. Plus, silk also helps your your hair-care products better absorb into your hair, according to Fitzpatrict.
Did we convince you that your bed — and your hair — deserves a silk pillowcase? Keep reading for a couple of our favorites.
Slip Pink Marble Pillowcase
The Slip silk pillowcase is a celebrity's best-kept beauty secret. Slipsilk is made with mulberry silk and is machine washable for easy care. It also comes in over 20 colors and patterns to fit your style.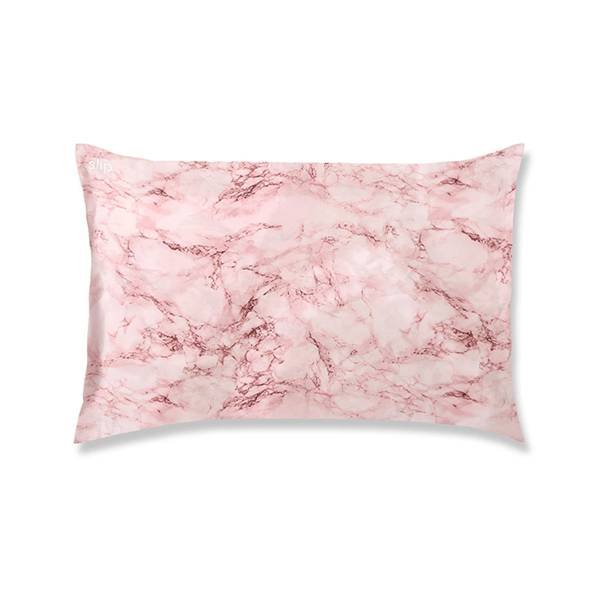 Blissy 100% Pure Mulberry Silk Pillowcase in White
Blissy's handmade silk pillowcases contain 100% pure mulberry silk for high-quality results. The natural fabric is hypoallergenic and designed to treat your hair and skin with the gentlest of care.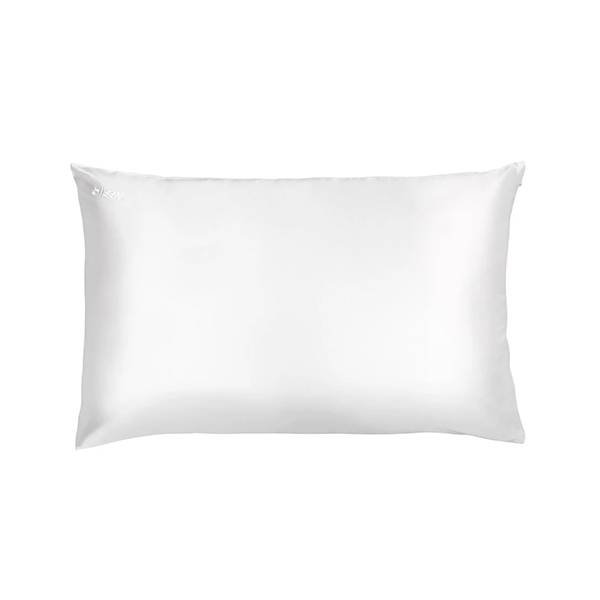 Read More:
The Right Way to Sleep on Wet Hair (So It Actually Looks Good In the Morning!)
The Best Hair Mask for Your Hair Type and Concern
10 Ways to Style Your Pixie Haircut
Read more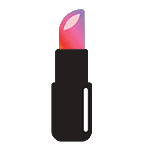 Back to top