Knotless Box Braids: The Tension-Free Alternative to Traditional Box Braids
February 03, 2022
Box braids are a staple style for naturalistas everywhere, offering versatility, length and perhaps, most importantly, the ability to protect your ends and give your hair a break from manipulation and styling. There are drawbacks to this style though — like too-tight installs that can cause tension headaches and hair loss and too much added hair weighing on your edges. Although many of these issues have to do with your stylist and install technique, one way to avoid them altogether is to opt for knotless braids, which give you the look without the downsides.
What is the Difference Between Knotless and Regular Box Braids?
Knotless box braids are, as the name implies, knotless. Traditional box braids have a knot at the base, and knotless braids create a more natural look, says natural hairstylist Kamilah, aka @mshairandhumor. Not only do they look more like your hair, but knotless box braids also create less tension and don't hurt after they're installed. This makes them the ideal style for anyone who wants versatility and to reduce stress on their natural hair. Although knotless braids can be done on most hair types, Kamilah cautions against knotless braids for anyone with thinner hair because they expose the scalp more than traditional braids and don't add the same kind of thickness.
How Long Do Knotless Braids Last?
You can expect to get four to six weeks out of your knotless braids — which, according to Kamilah, is the ideal time for any protective style. When it comes to caring for your knotless braids, the process is largely the same as regular braids, she says. Celebrity hairstylist Felicia Leatherwood recommends washing and conditioning your hair every two to three weeks while wearing a protective style — try the Carol's Daughter Wash Day Delight Rose Shampoo and Conditioner. You should be aware, however, that grow-out will become apparent sooner because of the way knotless braids are styled.
How Much Do Knotless Box Braids Cost?
Although pricing varies by stylist, knotless braids tend to be a little more expensive than traditional ones, as it is a specialized technique. It's well worth it though, especially for anyone who has fragile edges or wants to avoid putting lots of weight and tension on their hair.
Photo: @queen.of.parts, Design: Juliana Campisi
Read more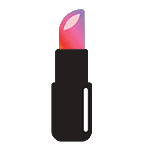 Back to top