How Often Can You Dye Your Hair? We Asked a Hairstylist
June 13, 2023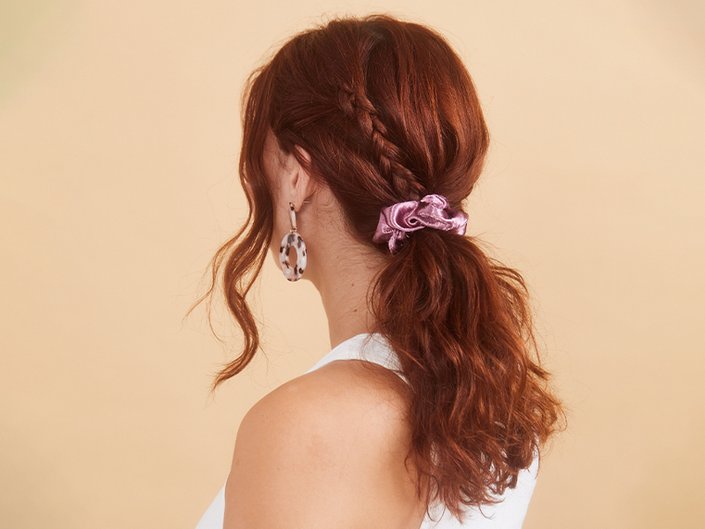 The temptation to change up your hair color the second the season changes (or the second a mild inconvenience pops up) is all too real. Given how many trending hair colors there are to choose from, from mermaid-core red to hot pink, we don't blame you for wanting to book back-to-back appointments with your hairstylist to experiment with a new look. But if you also want to preserve your hair's health, it's important to not overdo it with the dye. Below, we asked celebrity hairstylist and Redken brand ambassador Johnny Ramirez how often you can dye your hair, whether you're experimenting with bleach, permanent, demi- or semi-permanent dyes. Plus, we rounded up a few ideas to help preserve your hair color for longer.
How Often Can You Dye Your Hair?
When it comes to how often you can dye your hair, there's no hard-and-fast-rule. "It really depends on what type of hair-color process you have and how far away from your own natural hair color you have gone," says Ramirez. "The closer to your natural hair color and less gray you have, the longer you can go in between coloring your hair."
Ramirez built his career off of what he calls a "Lived-In Color Technique," with light ends and well-blended roots that erase the harsh line of demarcation that can happen as a hair color grows out. The technique "creates a very blended hair color at the root that is as close to your hair color as possible so you can go longer between visits and still have a very light blonde result on the ends. This helps to minimize contrast between the regrowth and the natural hair color." His clients can go three to six months without a touch-up, he says.
How Often Can You Dye Your Hair With Permanent Hair Color?
Again, how often you dye your hair will depend on how far your desired color is from your natural hair and whether you want to cover grays. If you prefer your color to start right at the root, a good rule of thumb is to get it touched up every six to eight weeks. When dyeing your hair with permanent hair color, be sure to use color-safe shampoos, conditioners and other styling products, including products with UV filters to help protect your hair from fading in the sunlight. If you're using box dye, we recommend looking for a formula that contains nourishing ingredients too. One of our favorites is the Garnier Nutrisse Ultra Créme, which is formulated with five conditioning fruit oils to help maintain the health of your hair.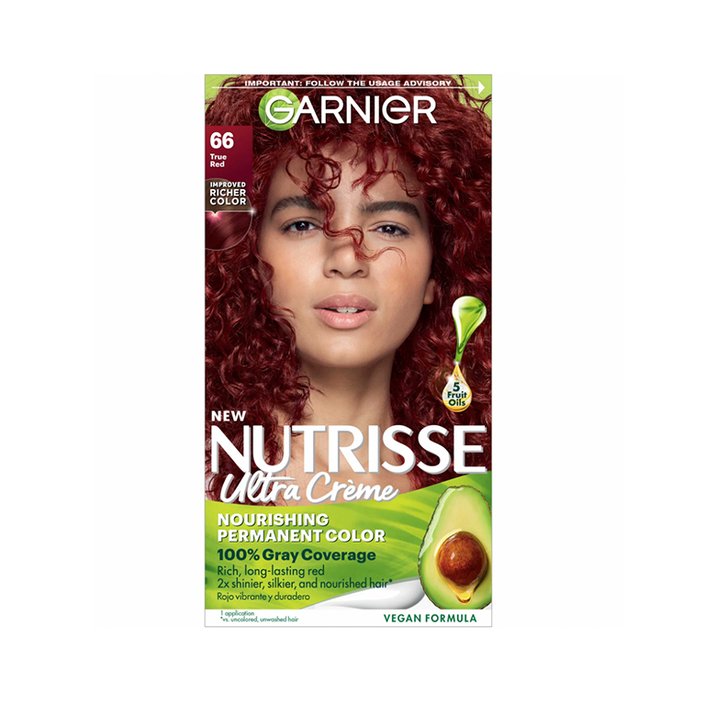 How Often Can You Dye Your Hair With Semi-Permanent Hair Color?
Again, it depends on your desired color and your hair's health. If you use semi-permanent dye that is close to your natural color, on healthy hair, it will wash out faster and call for more touch-ups (think every six weeks).
"If you apply semi-permanent colors on hair that has been previously bleached or highly damaged, the porosity of the hair can make that semi-permanent color act like a permanent color," says Ramirez. Think of your hair's porosity like a sponge — the more porous it is, the more absorbent it becomes, meaning any hair color, semi-permanent or not, will appear more vibrant and last longer. This article can help you test your hair's porosity before you break out the dye.
For a pop of color that will show up on brunette or blonde hair, depending on the shade you choose, we recommend trying the L'Oréal Paris Colorista Semi-Permanent Hair Color. The range of bold fashion colors contain conditioning ingredients and are made without ammonia or peroxide. They wash out gradually with each shampoo, making it easier to switch up your color when the mood strikes.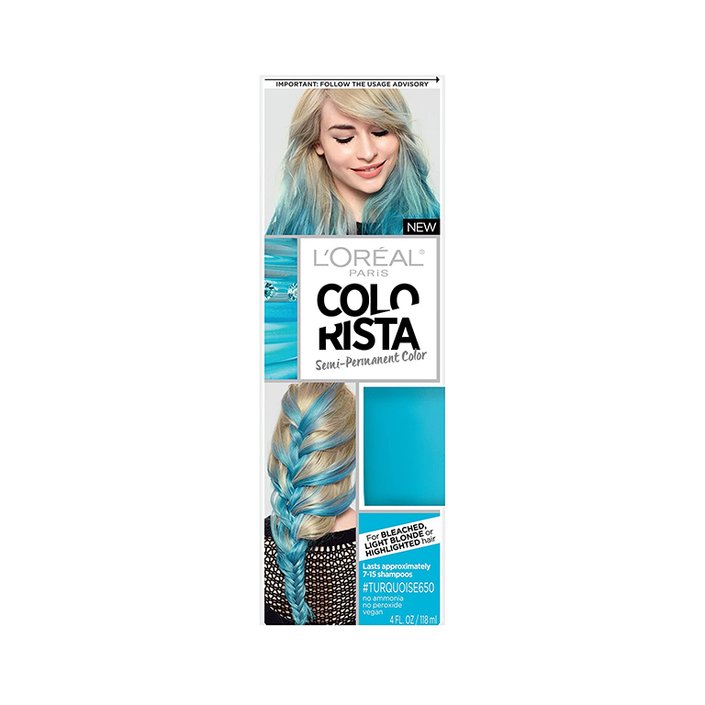 How Often Can You Dye Your Hair With Demi-Permanent Hair Color?
Rameriz says he typically uses a demi-permanent instead of a semi-permanent dye on his clients. He recommends the Redken Shades EQ, with the addition of a bonder inside, to offer longer-lasting results and more conditioning benefits than a semi-permanent hair color. A hair colorist can help you determine which type of hair dye is right for your lifestyle (i.e. how high or low maintenance you'd like your hair color to be!) and the look you'd like.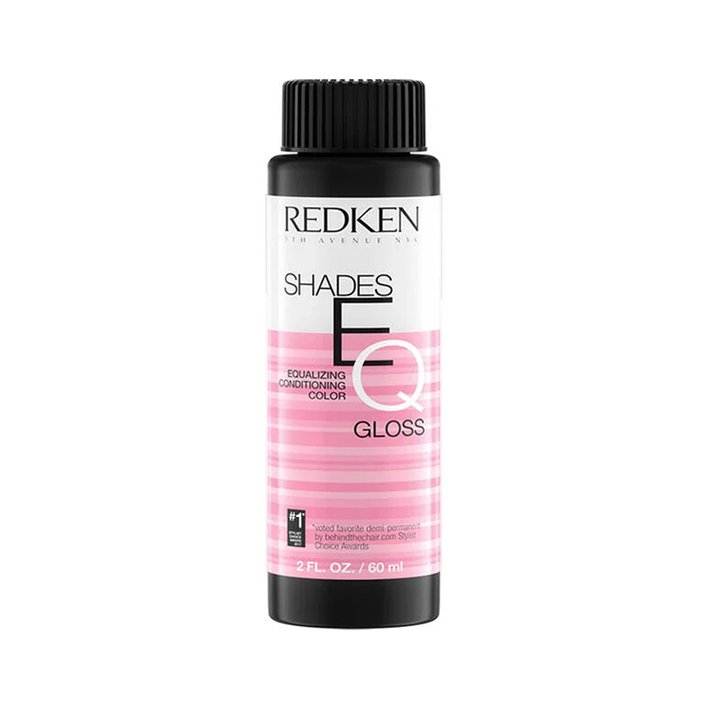 How Often Can You Dye Your Hair With Temporary Hair Color?
If you like to flirt with a wide variety of hair colors in a short span of time, you're going to want to get acquainted with temporary hair colors. Some formulas, like the L'Oréal Paris Colorista Hair Makeup Temporary 1-Day Hair Color Spray and most hair chalks, will wash as soon as one day. These dyes are perfect for changing your hair for a special occasion or easing your way into a different color before you're sure you want to commit with a more permanent dye. Other temporary hair-color formulas, like the I'm Bored Hair Makeup from Good Dye Young, will last several washes, gradually fading more and more with each shampoo.
The other upside to temporary hair dyes is that they don't contain the same potentially damaging ingredients as permanent hair color options. In fact, many temporary hair dyes are actually full of nourishing and conditioning ingredients that act almost as a hair mask.
How Often Can You Dye Your Hair if You're Going Gray?
Ramiriez says that clients that are almost entirely gray typically like to have their hair touched-up every two weeks with a high-coverage, permanent hair color such as the Redken Cover Fusion. "If they only have a few grays to blend, then I like to use a Shades EQ shade that is as close to their natural color as possible," he says. This will allow you to stretch your color closer to the six-to-eight-week mark.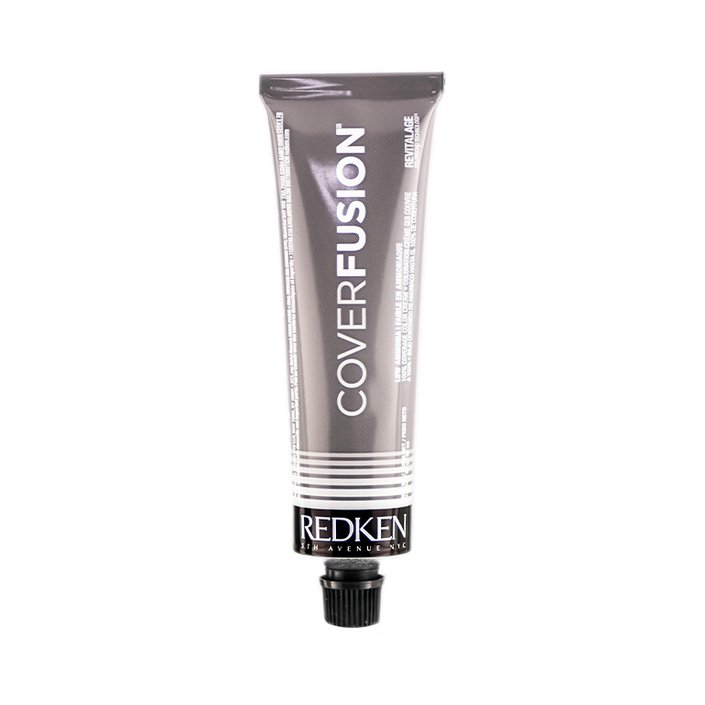 How Often Can You Bleach Your Hair?
The most important element to maintaining healthy bleached hair is to never reapply bleach to hair that's already been lightened to your desired shade. "Let's say your hair is dark brown but you want to be platinum blonde," says Ramirez. "You can come in every couple of weeks for a retouch as long as you are only working on the regrowth and not rebleaching anything that was lightened before." Platinum blonde is a high-maintenance hair color, so you should expect to get a root touch-up every five to six weeks.
How to Make Your Hair Color Last Longer
Use Color-Safe Shampoo and Conditioner
Even if you don't style your hair and prefer a minimalist hair-care routine, a color-safe shampoo and conditioner duo belongs in your shower. One of our go-to pairs is the Redken Acidic Bonding Concentrate Shampoo and Conditioner. Made for all hair types and textures, the shampoo and conditioner reinforce weakened bonds in the hair for stronger, more resilient strands, in addition to balancing the hair's pH and offering color fade protection. They're also sulfate-free, which is a key feature to look for if you have color-treated hair.
Protect Your Hair With a UV Filter
Not only can UV rays damage your skin, they can also cause your hair color to fade faster. Keep your hair protected with styling products that contain UV filters, such as the Kérastase Soleil Huile Sirene Hair Oil Mist. This protective, spray-on oil shields against UV rays and gives your hair a dose of moisture and shine, thanks to ingredients such as coconut water and vitamin E.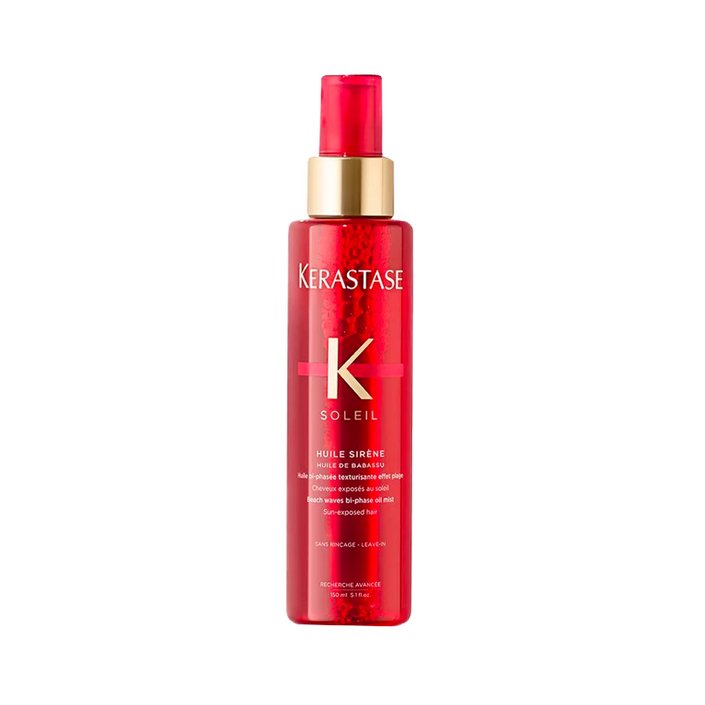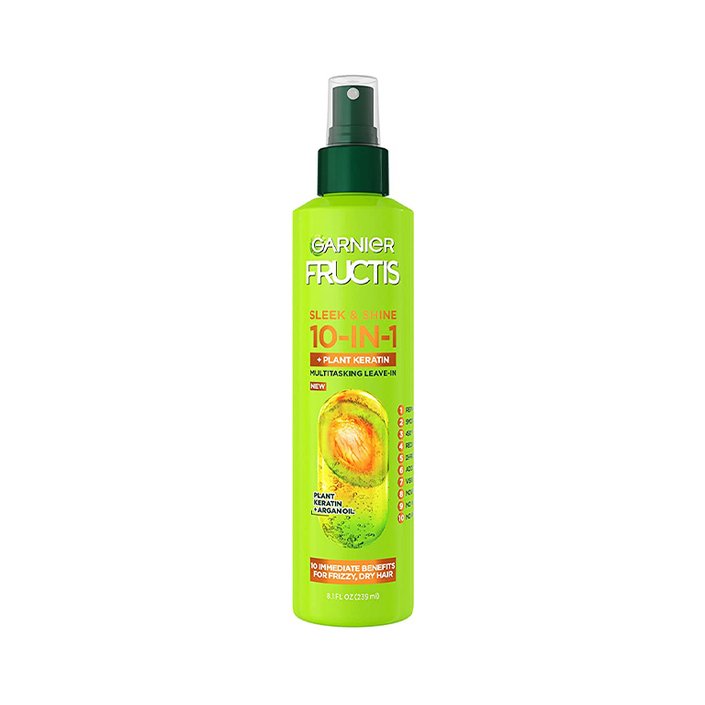 Wash Your Hair Less
The more you wash your hair, the faster it will fade — particularly if you opt for a temporary, semi-permanent or demi-permanent hair color. Try to limit your hair-washing routine as much as possible, and supplement with dry shampoo as needed (we're fans of the amika Perk Up Talc-Free Dry Shampoo). When you do wash your hair, opt for lukewarm water (or cold, if you can stand it), as overly hot water can dry out your skin and hair. It's also smart to finish your shower with a blast of cold water to help seal your hair's cuticle and increase shine.
Apply Color-Depositing Masks and Conditioners
One great way to perk up a fading hair color is to use a color-depositing mask or conditioner in between dye sessions. We recommend opting for the Garnier Nutrisse Color Revivers, which come in six shades of brunette, red and blonde to give your hair color a boost in intensity, moisture and shine. The formulas contain nourishing ingredients to help brighten your color without causing damage. If your hair is dyed a bright or pastel color that you want to maintain, try adding a small amount of the dye you used to a regular conditioner, or opt for a color-depositing, semi-permanent mask, like the Maria Nila Color Bombs.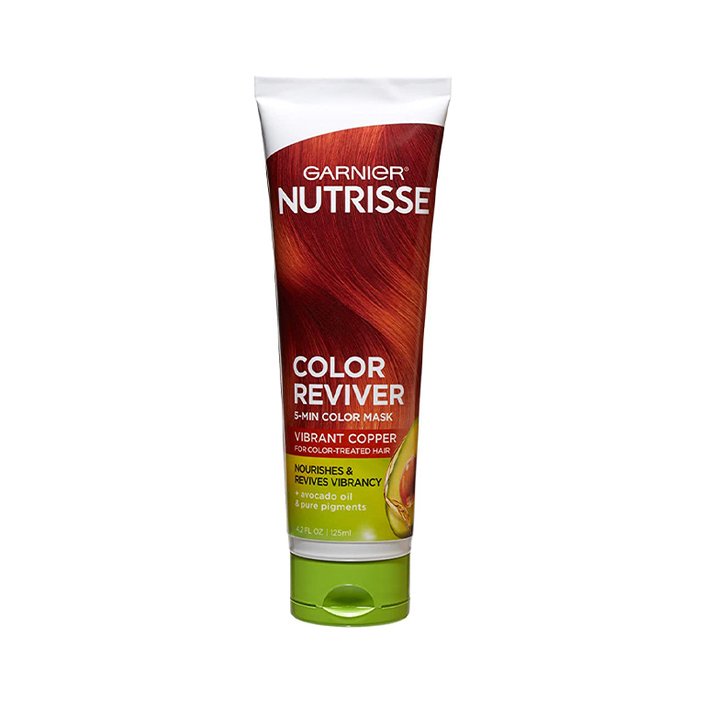 Try a Root Touch-Up Spray
Looking to cover up your roots in between coloring sessions? A root touch-up spray can provide a temporary disguise to grays and grown-out roots. We love the L'Oréal Paris Magic Root Cover-Up, a non-sticky, water-resistant and alcohol-free formula that you can spray along your part for a natural and realistic-looking color refresh that lasts until your next shampoo. You can find it in eight versatile and fast-drying shades.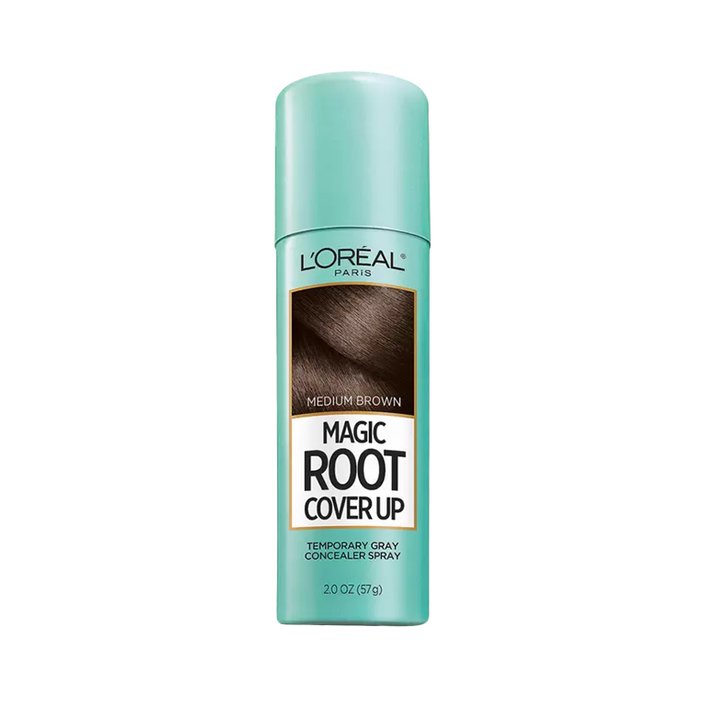 Read more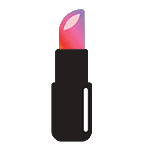 Back to top