How to Apply Eyeshadow for Your Eye Shape
November 04, 2020
Eyeshadow is one of the more challenging makeup techniques to master. From selecting the right colors to learning to blend to perfection, there are a lot of elements involved in achieving a flawless eye look. Another you may not already be considering is your eye shape. Whether you have almond, hooded or upturned eyes, applying your eyeshadow to fit your unique features can be a game-changer.
"I'm never trying to change someone's eyes, but rather accentuate our differences," says Jenna Kristina, a celebrity makeup artist and Maybelline New York US brand ambassador.
To help you master the perfect application for your eye shape, Kristina is sharing her top tips. Grab a versatile eyeshadow palette like the NYX Professional Makeup Ultimate Utopia Shadow Palette and read on.
How to Apply Eyeshadow on Monolid Eyes
Monolids are characterized as eyelids that don't have a visible crease or hood. There are a few ways to apply eyeshadow to accentuate this eye shape. "A typical application for this would be to apply darker shadows at the base, gradually getting lighter as you move upwards," says Kristina. "If you feel like getting a little more adventurous, this eye shape is great for graphic eyeliner, or any other creative shapes you feel like drawing on the lid."
If you're just starting to play with eyeshadow, Kristina also recommends adding a pop of color to your inner corners as a fast and easy alternative.
How to Apply Eyeshadow on Downturned Eyes
If the outer corners of your eyes point slightly downward, then you have downturned eyes. "For this eye shape, it's really important to line under the eye and blend a darker shadow on the outer edge of the eye, bringing it up to the crease," says Kristina. This method of application pulls the eye up and out for an ultra-flattering look.
How to Apply Eyeshadow on Round Eyes
If you can see the whites of your eyes around all sides of your iris, chances are you have round-shape eyes. When it comes to round-shape eyes, Kristina says that she loves to line both the top and bottom of the eye. "On the upper lid, smudge the liner on the inner and outer corners, pulling it upwards to create a triangle effect pointing out on your lid," she explains. "On the center of the lid, apply an eye-catching eyeshadow shade to make it pop, blending into those outer triangles."
How to Apply Eyeshadow on Almond Eyes
Almond eyes can be mistaken as round, but there's one key difference between the two: If you can only see the whites of your eyes to the left and right of your iris, you have almond-shape eyes. Kristina recommends focusing darker eyeshadow on the outer edge of the eye and blending it out towards your hairline. Near the inner corners of your eyes, blend lighter shades for a gradient effect.
How to Apply Eyeshadow on
Hooded Eyes
Hooded eyelids have a crease to them, but that crease tends to be deeper-set and hidden from view when your eyes are open. To bring out that crease, Kristina likes to use a darker shadow above the fold of the eye. "Use that same color on the outer edge of the eye, softly drawing it out towards the hairline," she says.
How to Apply Eyeshadow on
Upturned Eyes
If the outer corners of your eyes point slightly upward, then you have upturned eyes. "Go with the cat-like effect that this shape naturally has," says Kristina. "Line the top of the eye, and for the bottom, only line the outer third — less than halfway," she says. When it comes to eyeshadow application, drag the shades outwards towards the hairline.
Read more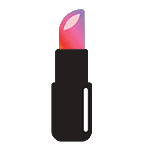 Back to top