How to Apply Eyeshadow for Your Eye Shape
August 24, 2023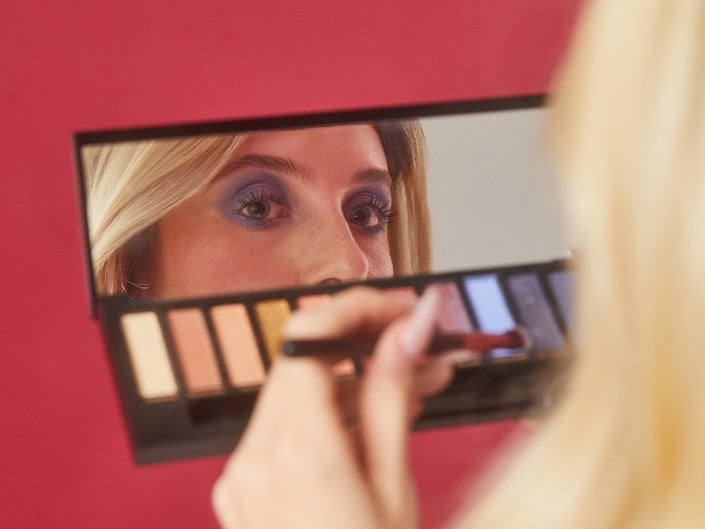 Some makeup techniques are naturally intuitive, like swiping on lip gloss or applying foundation. And then there's applying eyeshadow, which is one of the more challenging makeup techniques to master. From selecting the right colors to learning how to blend properly, there are many different elements involved in achieving a flawless eye look.
Another technique related to eyeshadow you may not already be considering, even though it is an important one, is applying eye makeup for your eye shape. Whether you have almond, hooded or upturned eyes, applying your eyeshadow to fit your unique features can be a game-changer for the end result. So, grab your makeup bag and your favorite eyeshadow palette (our editors love the NYX Ultimate Shadow Palette in Warm Neutral), and keep reading to learn how you can apply eyeshadow for your eye shape like a pro.
How to Apply Eyeshadow on Monolid Eyes
Step 1.
Monolid eyes are characterized as eyelids that don't have a visible crease or hood. There are a few ways to apply eyeshadow to accentuate this eye shape, and they all begin with applying a light colored eyeshadow. "Apply a light eyeshadow shade on the entire eyelid as a base," LA-based celebrity makeup artist, Courtney Hart shares. "Then, use darker shades on the outer corners to create depth, gradually blending them inwards." You can think of this as a simplified take on a smoky eye.
Another option is to create a gradient that starts at the upper lash line. "A typical application for monolids would be to apply darker shadows at the base [of your lashes], gradually getting lighter as you move upwards [toward the brow]," says celebrity makeup artist Jenna Kristina.
Step 2.
"Since monolids lack a natural crease, you can create the illusion of one by applying a slightly darker shade [of eyeshadow] in a windshield wiper motion above where the crease would be," Hart says. "Find the best placement by looking straight ahead into a mirror so you can see what part of the lid is visible when your eye is open."
Step 3.
"If you feel like being a little more adventurous, this eye shape is great for graphic eyeliner, or any other creative shapes you feel like drawing on the lid," Kristina shares. A liquid eyeliner in a fun pop of color like the
Lancôme Idole Liner in Emerald Green
is great for achieving this.
If you're just starting to play with eyeshadow, Kristina also recommends adding a pop of color to the inner corners as a fast and easy alternative. The NYX Ultimate Glow Shots Liquid Eyeshadow is great for recreating this; the liquid formula provides a luminous finish and comes in fun shades, like pink, purple and olive green.
Step 4.
When it comes to lashes that will complement your monolid eyes, the goal should be to create length. "Curl your lashes well to open the eye, and apply mascara starting at the root of the lash up to the tips," Hart says. The L'Oréal Paris Telescopic Instant Lift Washable Mascara does a great job of adding length and lift to the lashes without clumps.
If you want to add a false lash to enhance your monolid eye makeup, look for a pair with a winged shape. "A longer, round lash style with a subtle increase in length on the outer corner is very complementary [for monolid eyes] because it brightens and lifts the eyes," says Taylor Murphy, Education & Content Manager at Velour Beauty. She recommends the Velour Beauty Enchanted Plant Fibre Lashes.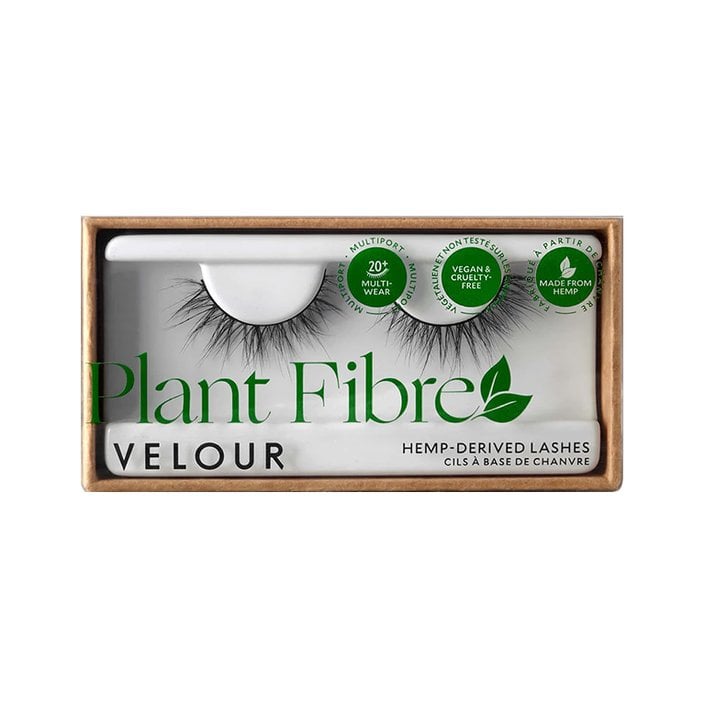 How to Apply Eyeshadow on Downturned Eyes
Step 1.
If the outer corners of your eyes point slightly downward, then you have downturned eyes. "For this eye shape, it's really important to line under the eye and blend a darker shadow on the outer edge of the eye, bringing it up to the crease," says Kristina.
"The trick with downturned eyes is to balance your eye shape by cheating your eyeshadow upward and angled slightly so as to not further accentuate the down turn," Hart adds. "I like to do this by using a slightly darker eyeshadow on the outer corner of the eye and angling it slightly upward — this helps to lift the eye visually." We recommend using an eyeshadow stick like the Maybelline Color Tattoo Eye Stix Up To 24hr Wear Shadow, Liner, Primer in I Am Determined for precise application. Apply it to the lash line, and use a small blending brush to blend it at an upward angle.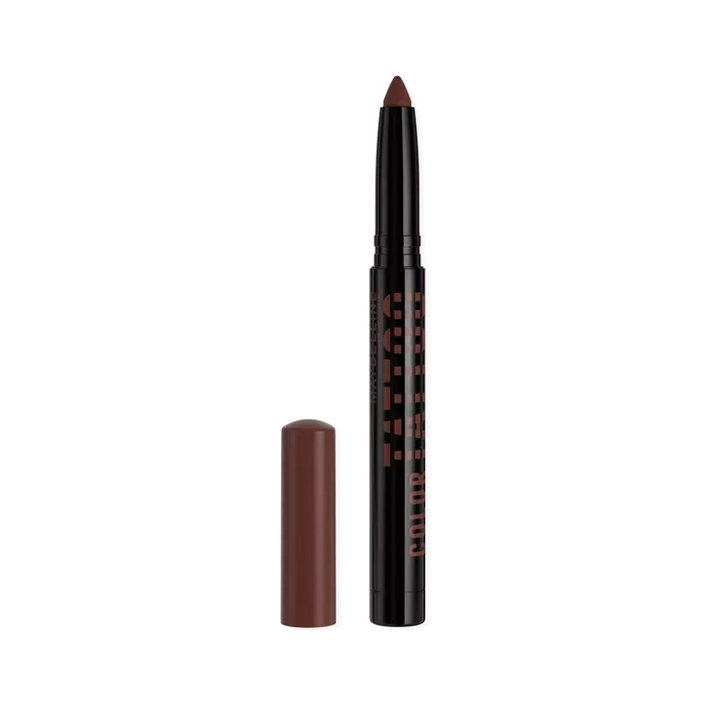 Step 2.
Next, use eyeliner to emphasize the eyeshadow you applied to help lift the eye. "Apply eyeliner along the upper lash line, starting thin at the inner corner and gradually thickening as you move towards the outer corner," Hart says. "You can also extend the liner slightly past the outer corner to create a subtle wing."
Step 3.
Hart recommends adding a light, shimmery eyeshadow in the inner corners of the eyes. "This helps [create] the illusion of a more lifted eye and makes them appear bright and awake." For easy application, a shimmery eyeshadow stick like the ColourPop Shadow Stix in Cold Girl works great.
Step 4.
When you have downturned eyes, lashes can really help to balance and lift them. Opt for a volumizing mascara like the YSL Beauty Mascara Volume Effet Faux Cils, and focus on building up the layers in the outer corner. If you want to add falsies, Murphy recommends a flared lash style like the Velour Beauty Butterfly Effect Plant Fibre Lashes to help lift the eyes.
How to Apply Eyeshadow on Round Eyes
Step 1.
If you can see the whites of your eyes around all sides of your iris, chances are you have round eyes. To balance this unique eye shape, Hart likes to create depth and horizontal length in the outer corner of the eye with a dark eyeshadow like Urban Decay 24/7 Eyeshadow in Tease or New Riff. Lightly blend the darker eyeshadow in the outer corners of your eyes and blend outward toward the hairline to create length.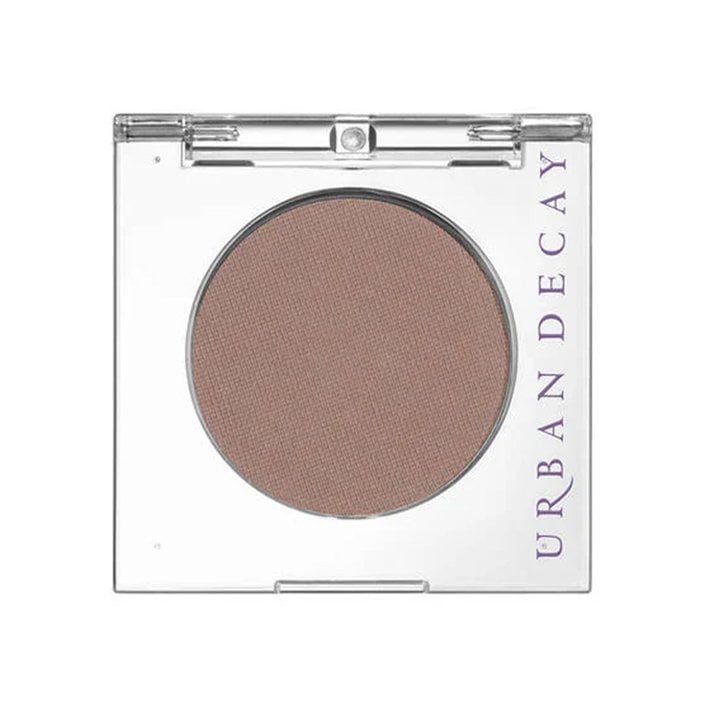 Step 2.
Next comes eyeliner, and the primary goal is to lengthen the eye with a wing. "On the upper lid, smudge the liner on the inner and outer corners, pulling it upwards to create a triangle effect pointing out on your lid," Kristina explains.
"Avoid drawing a thick strip of eyeliner all the way across your lid," Hart adds. She recommends creating a thin line, starting at the middle of the eye and extending outward to create a thicker, defined wing. A liquid eyeliner with a precise felt tip like the L'Oréal Paris Infallible Grip Precision Felt Waterproof Eyeliner is a must for this.
Step 3.
Hart recommends highlighting the inner corner of the eye to add brightness. Lightly dot the NYX Jumbo Multi-Use Highlighter Stick in Vanilla Ice Cream in the inner corner, and gently blend it in with a small blending brush or your ring finger.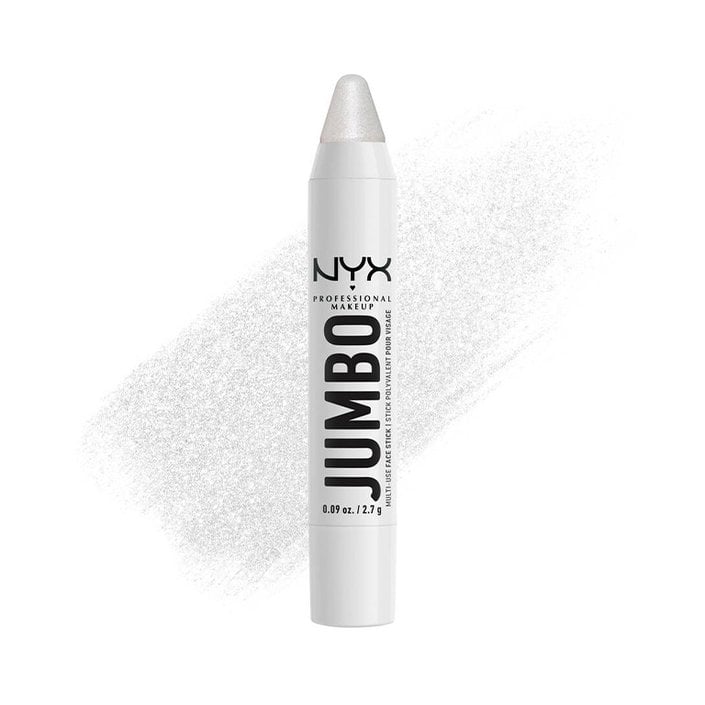 Step 4.
To complement your skinny liner and dramatic wing, Hart recommends applying mascara on the outer part of the lashes to further create the illusion of horizontal length. Take this a step further with a flared lash style like the Velour Beauty Opposites Attract Magnetic Lash; it creates an elongated effect in the outer corner that can add length to round eye shapes, per Murphy.
How to Apply Eyeshadow on Almond Eyes
Step 1.
Almond eyes can be mistaken as round, but there's one key difference between the two: If you can only see the whites of your eyes to the left and right of your iris, you likely have almond shaped eyes. Those with almond eyes are lucky because most makeup styles tend to suit their eye shape.
Kristina recommends applying a darker eyeshadow like the Giorgio Armani Beauty Eye Tint Long-Lasting Liquid Eyeshadow in Leather on the outer edge of the eye and blending it out towards the hairline.
Step 2.
In the inner corners of the eyes, Kristina recommends blending a lighter shade to create a gradient effect with the darker shade you blended in the outer corner — similar to a smoky eye. An eyeshadow palette that contains a mix of dark and light neutral shades like the Makeup by Mario Master Mattes Eyeshadow Palette is perfect for this.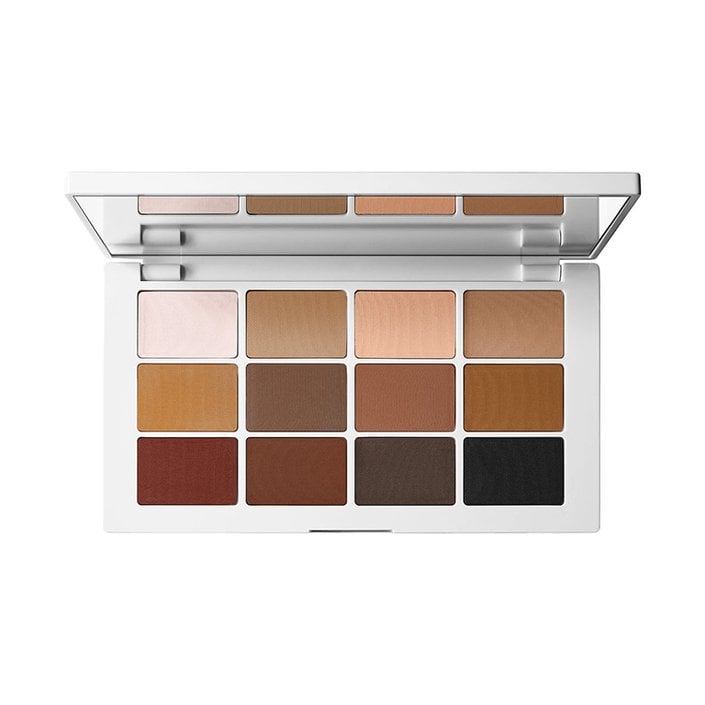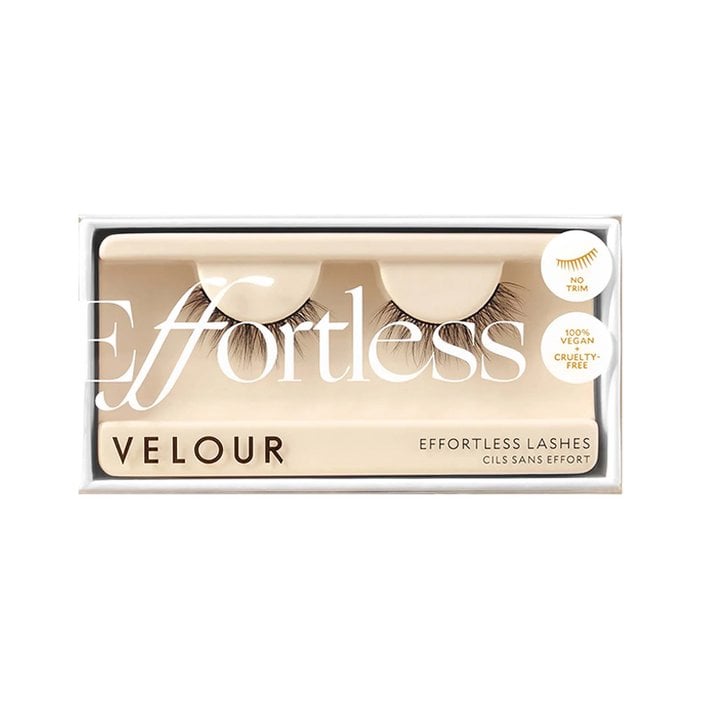 How to Apply Eyeshadow on Hooded Eyes
Step 1.
"Hooded eyes have less visible lid space so they require a different technique to best accentuate them," Hart shares. "[When applying eyeshadow] the main focus should be the outer corner of the eye." She recommends lightly blending a deeper shade of eyeshadow (like the KimChi Chic Beauty Glazed 2 Go Pressed Pigment Duo - 01 Un) in this area to create depth and definition.
Step 2.
"If you want to add a shade in the crease, the most important thing is to keep your eyes open and look straight ahead in the mirror," Hart explains. "You'll be creating a faux crease slightly above your natural one so it is visible." We recommend using an eyeshadow stick like the IT Cosmetics Superhero No-Tug Waterproof Eyeshadow Stick to get precise placement.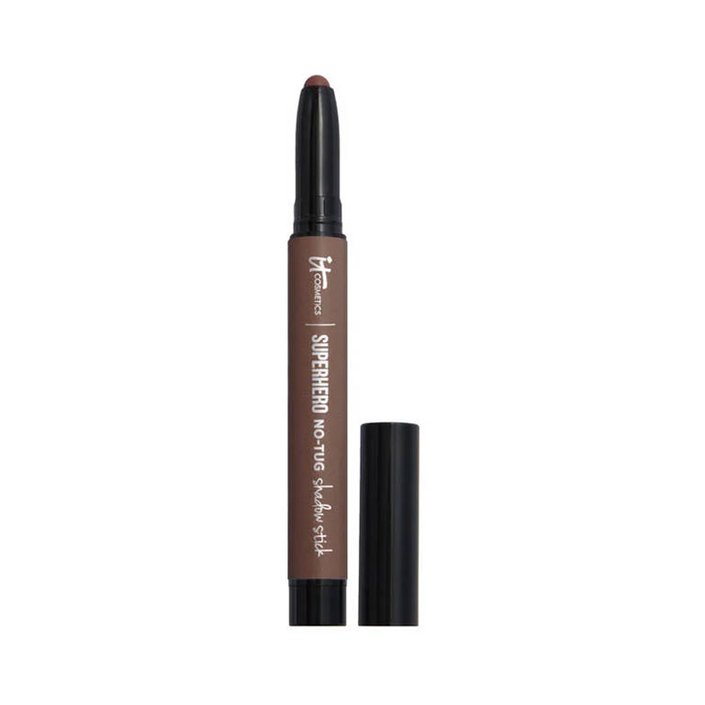 Step 3.
"My favorite trick for hooded eyes is called tightlining," Hart shares. "Line your upper waterline (the area between your lashes and your eye) to make your lashes appear fuller, and enhance the definition of your eyes." A gel eyeliner like the L'Oréal Paris Infallible Grip Gel Mechanical Eyeliner is great for this. Plus, it has a waterproof formula so it won't smudge throughout the day.
Step 4.
"I love throwing color or a deeper, smoked out shade on [the lower lash line] of hooded eyes," says Hart. Add a pop of shimmer with a liquid eyeshadow, like the Violette_FR Yeux Paint in Twinkling or a pencil eyeliner like the Urban Decay 24/7 Glide-On Waterproof Eyeliner Pencil.
Step 5.
Finally, curl your lashes, and slick on a couple of layers of Maybelline The Falsies Surreal Extensions Washable Mascara Eye Makeup.
"Hooded eyes can look smaller and shadowed naturally, so a round lash style is the most complimentary as it opens the center of the eye," Murphy shares. Try the Velour Beauty Sassy But Classy Lashes as they provide wispy, natural-looking length that won't look heavy on hooded eyes.
How to Apply Eyeshadow on Upturned Eyes
Step 1.
Upturned eyes, similar to almond eyes, have a natural upward pull. "This eye shape has lots of options for eyeshadow techniques," Hart shares. "I like to begin with a mid tone shade on the lid, blending well into the crease using a windshield wiping motion." To create depth, place a deeper shade in the outer corner, blending slightly upward to follow the eye's natural shape. The Maybelline Shadow Blocks Eyeshadow Palette Makeup in West 4th and Perry St has all the shades you'll need for this.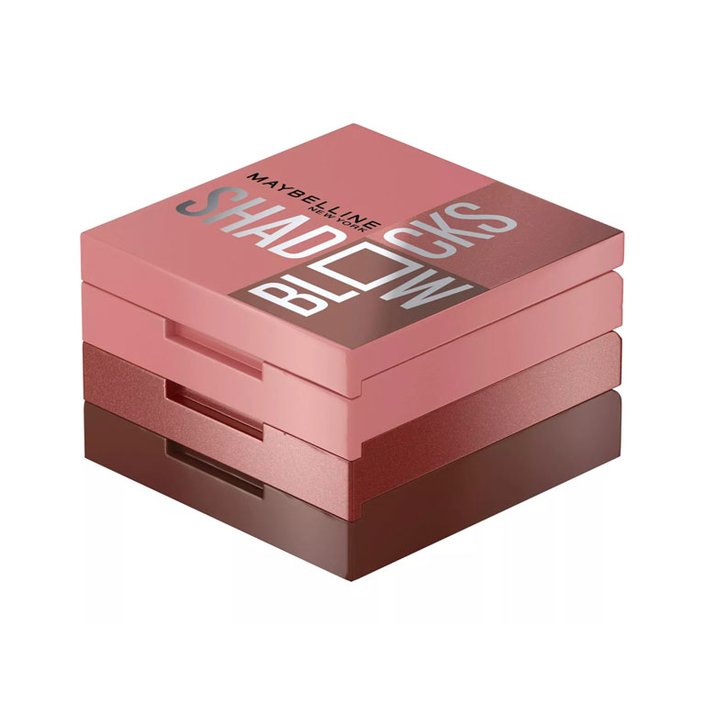 Step 2.
As for liner, Kristina recommends drawing a cat eye to enhance the eye's natural shape. "Line the top of the eye, and for the bottom, only line the outer third — less than halfway," she says.
"For eyeliner, avoid extending the liner too far out so as to not further accentuate the upturn of the eye," Hart adds.
Step 3.
Accentuate the shape of your upturned eyes by adding an extra layer of mascara to the outer corner. The Ami Colé Lash-Amplifying Mascara is a great choice that packs volume without getting clumpy. For a bit more definition, place a few of the Velour Beauty Hybrid Velour-Xtensions Lash Clusters in outer corners.
Read more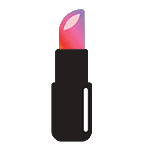 Back to top