How to Overline Your Lips for a Fuller, Poutier Look
December 22, 2022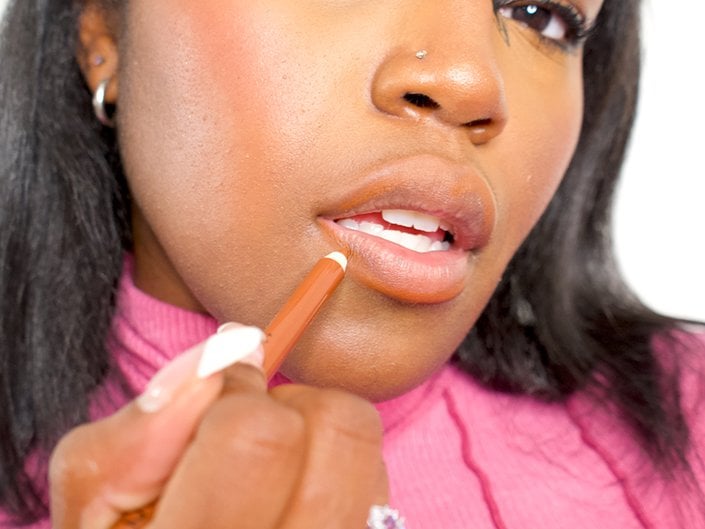 In our quest for fuller, poutier-looking lips, we've tried our fair share of lip products and beauty hacks, from mint-flavored glosses that made our lips tingle to a viral contouring trick we picked up on TikTok. But one of the most tried-and-true ways to achieve plumped up lips at home is by overlining with a classic lip liner. Below, we created a tutorial on how to get overlined lips that look deceptively natural (no trip to the medspa required!), plus some of our favorite lip liners to try.
What Are Overlined Lips?
When you line your lips, you trace the outline of your lips with a lip liner, while staying inside your lips' natural border. But when you overline your lips, you get to color outside the lines a little by tracing just outside the natural border of your lips. Overlining makes lips appear fuller, and the technique can also be used to add more height and definition to your cupid's bow or even out any asymmetry in your lips. If you're going for a natural look, try not to line too far away from your natural lip line — no more than a millimeter will keep your results looking realistic.
Tutorial: How to Overline Your Lips
Step 1: Exfoliate Your Lips
As with any lip look, it's key to start with a smooth and well-prepped surface. Start by kicking dry, flaky skin to the curb with a lip scrub like the Makeup by Mario Perfecting Lip Scrub. This one contains micro-fine sugar crystals to buff away dead skin and coconut oil to moisturize. If you're in a pinch, you can also wet an old toothbrush with warm water and gently scrub your lips with its bristles. For more DIY lip exfoliation tricks, check out this guide.
Step 2: Apply a Lip Balm
Now that you've whisked away any dry, flaky residue on your lips, it's important to add back moisture with a balm. One of our favorites is the Lanolips 101 Ointment Multi-Balm. Not only can you dab this balm all over, from dry lips to rough knuckles, it comes in a variety of pretty tints and fun flavors.
Step 3: Line the Cupid's Bow
Once you've let the lip balm sink into your lips for a few minutes, blot off any of the excess with a tissue. Next, grab a sharp lip pencil in your desired shade. If you're going for a natural look, choose one that's relatively the same color as your skin tone, or a shade or two darker. Don't go lighter, as this will create a pale ring around your lips. You can also choose a lip pencil that matches the lipstick or lip gloss you'll be placing on top of the liner.
Once you've got your lip liner sharpened and ready to go, it's time to overline! Start by drawing a V shape starting just outside your cupid's bow. The two lines should meet in an X shape inside your actual lip. This trick will make your cupid's bow appear sharper and more defined.
Step 4: Line Your Lower Lip and Outer Corners
Next, draw a line just underneath the center of your lower lip, and fill in the outer corners of both of your lips. Try to only overline the center of your top and bottom lips, and keep the liner inside the lips on your outer corners. If you find it easier, you can switch steps three and four by filling in your outer corners first, then overlining the center of your bottom lip and cupid's bow. Leave the center of your top and bottom lips bare.
Step 5: Apply a Lipstick or Gloss
Once you've overlined your lips, it's time to fill in the center with a lipstick or gloss of your choice. Don't be afraid to take your lipstick or gloss all the way up to the new lip line you created. That way, your lips will look naturally fuller, not obviously overlined. For extra dimension, add a pale or clear gloss to the center of your lips. We love the NYX Professional Makeup Butter Gloss in Sugar Glass.
Need a visual example? Check out this overlining tutorial from content creator @helinndoski, below.
The Best Lip Liners for Overlining
This velvety, highly pigmented pick rings in at under $10 and comes in a range of 18 shades, from universally flattering nudes to bright coral, berries and reds. Infused with jojoba oil and vitamin E, each shade glides on easily and wears comfortably throughout the day. Plus, the formula is 100% vegan.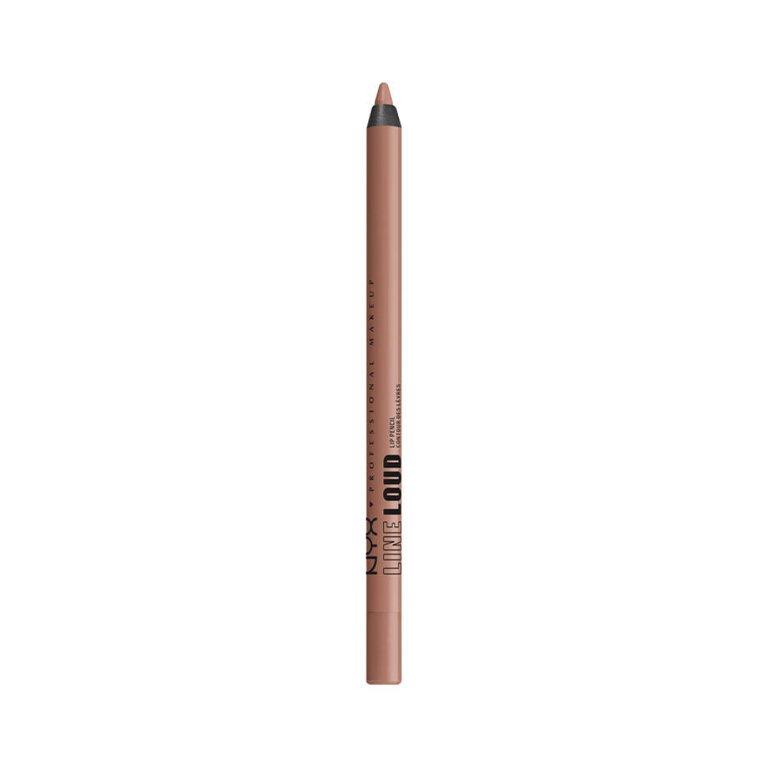 Urban Decay's lip liners provide 24 hours of bold, unadulterated color in a single swipe. From punchy reds to high-voltage magentas and ever-flatting pinky nudes, there's a shade to match every lip color and every preference. The formula moisturizes lips with a combination of vitamin E, jojoba oil and cottonseed oil.
This lip liner from YSL Beauty offers six hours of matte, full-pigment wear, without transferring, feathering or creasing. If a bold lip is your signature look, we think you'll love this pencil's shade range — standout hues include a vibrant fuchsia and an electric-looking orange.
Add definition to your lips with this creamy matte lip liner. The self-sharpening, retractable tip makes it easy to carve out a precise lip shape every time you overline, no sharpener required. For less than $8, you may be tempted to pick up more than one shade.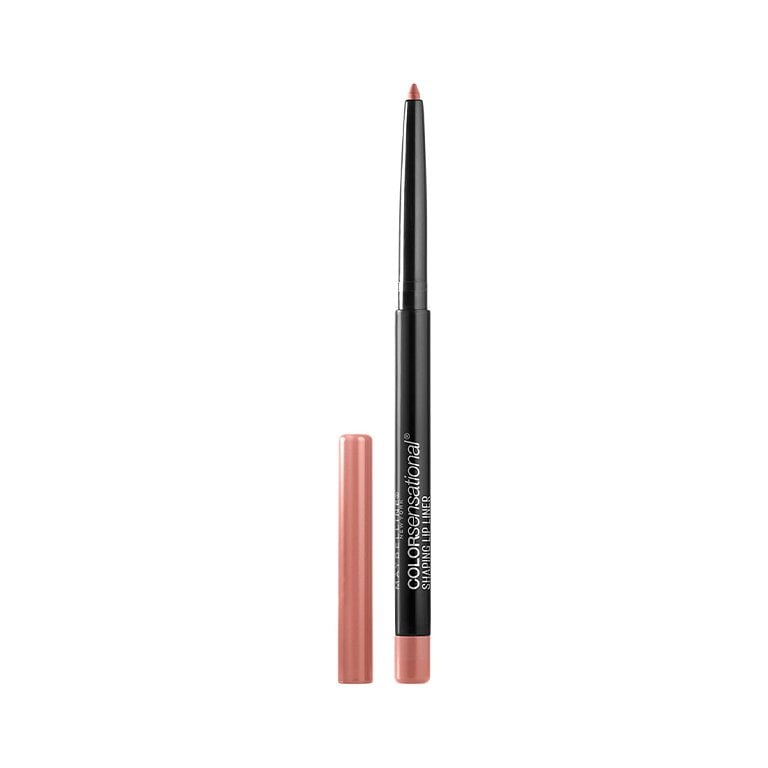 Keep your holiday red lip looking crisp and freshly applied all day with this lip liner's transfer-free, anti-feathering formula. Designed specifically for mature skin, the formula prevents lipstick from bleeding into lip lines and glides softly along the contours of your lips, no tugging or pulling in sight.
A drugstore standby, this $5 lip liner doesn't skimp on quality or cool shades. Available in 31 colors, it has a buttery, long-wearing formula that feels comfortably soft and wears beautifully throughout the day. You can count on it to keep lips defined and prevent your lipstick from bleeding.
We love lip liners with attached brushes because they make it easy to blend your liner with your lipstick. Another benefit of this formula is its waterproof and smudge-resistant wear, which makes it last all day and prevents your lipstick from bleeding.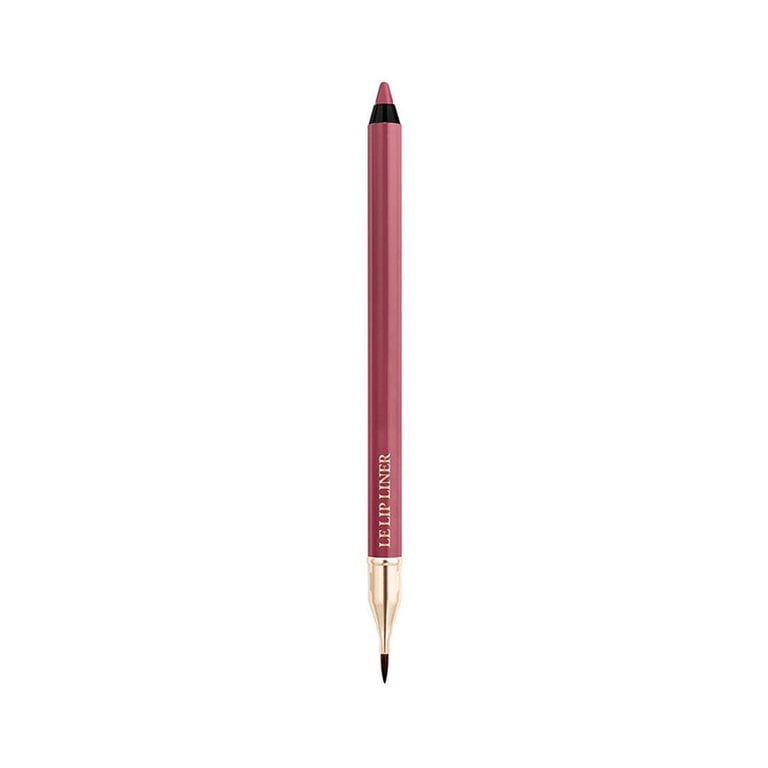 If you're on TikTok, chances are you've spotted this liner in many a makeup haul and lip tutorial. One of the main draws of this liner is its rich, velvety pigmentation and the wide variety of nudes it comes in, from the pinky-nude Pillow Talk that's taken social media by storm to Pillow Talk Intense, its rich brown counterpart.
Inside this sleek, stone-gray tube, you'll find a lip liner on one end and a clear, matte setting polish on the other. This acts as a top coat that seals in the lip liner and keeps your lips looking freshly overlined all day, even through drinks and bites with friends.
This lip pencil is a staple in our makeup bags. It comes in six shades of nude, from a dusty pinky-brown to a vampy shade of mahogany. The formula is water-resistant and comes with an attached lip brush as well as a separate sharpener.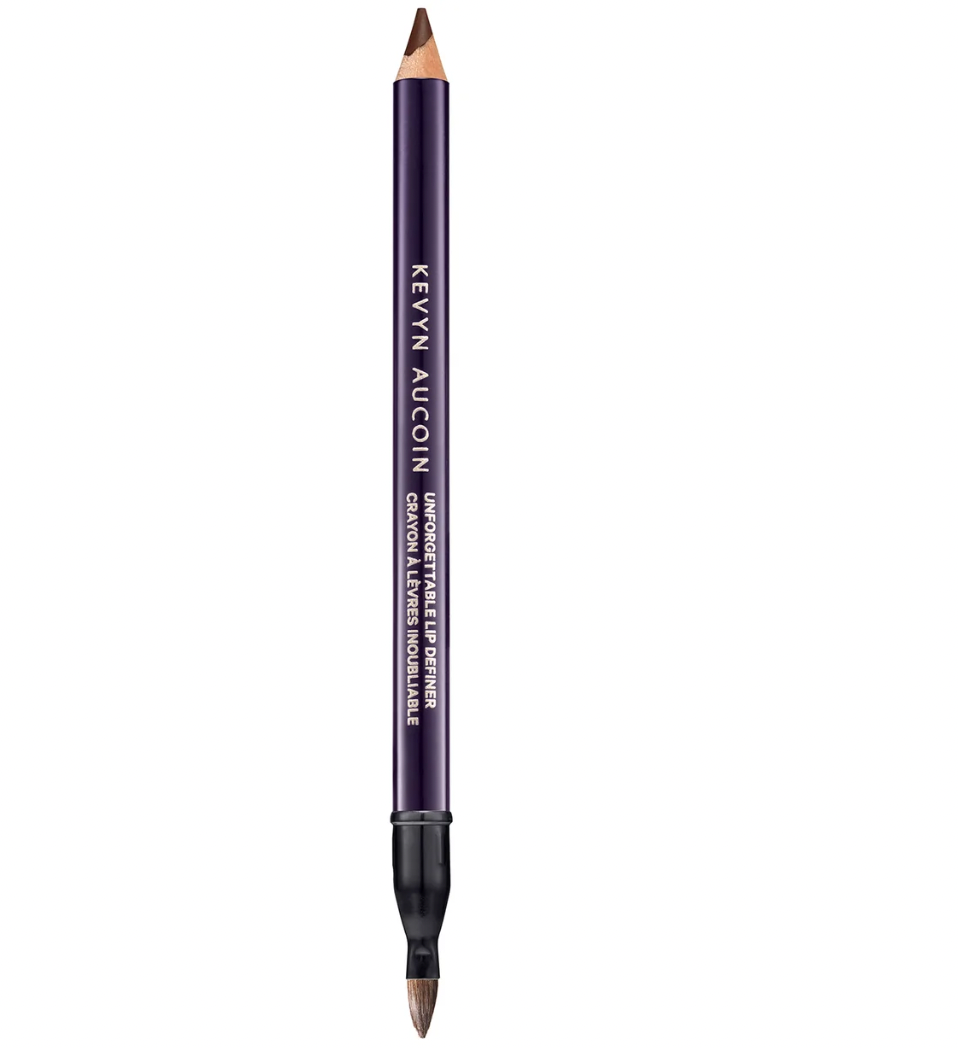 Sculpt and define your lip shape with this dual-ended lip pencil from Makeup by Mario, which features a colored pencil on one end and a soft, feathery lip brush on the other. Once you overline, use the lip brush to softly blend and blur out the color for the most natural effect.
This lip liner has a soft gel formula that makes it easy to blend into your favorite lip color — but once it sets, its waterproof staying power ensures it won't budge. In addition to being anti-feathering, long-wearing and creamy, it also comes in two different finishes — pearl and matte — to create a custom lip look that's totally unique to you.
In terms of versatility, it's hard to beat this liner. You can use it anywhere on the face, from adding definition to your eyes to contouring your nose and, of course, overlining your lips. It's formulated with moisturizing ingredients like shea butter and marula oil to help them glide across the skin sans tugging.
Get bold color payoff and lock in moisture with this creamy, vividly pigmented lip pencil. It's infused with vitamins C and E plus hyaluronic acid for a matte yet hydrated finish, and lasts for up to seven hours without smudging. There are plenty of pink and nude shades we love, but we're just as drawn to the variety of fire-engine reds and oranges.
Photo: Aniyah Smith
Read more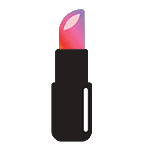 Back to top