5 Makeup Products That Also Do Good Things For Your Skin
March 11, 2020
The Hydrator
1 / 5
The Hydrator
Maybelline New York Dream Radiant Liquid Foundation
This drugstore formula is a crowd favorite for skin-care lovers because it contains hyaluronic acid and collagen to stimulate cell turnover and add radiance. It will keep you hydrated for up to 12 hours and comes in 20 shades.
The Mattifier
2 / 5
The Mattifier
IT Cosmetics Bye Bye Foundation Oil-Free Matte
Bye Bye Foundation Oil-Free Matte not only evens out and hydrates the skin when applied, it also contains broad-spectrum SPF 50+ to protect against damage from UV rays. With hyaluronic acid and a dual clay complex, it both hydrates and detoxifies,helping to reduce excess oil and grease.
The Anti-Ager
3 / 5
The Anti-Ager
Crema Nuda adds major glow and dimension to your natural skin tone. It also has a ton of anti-aging properties and hyaluronic acid, which will have any skin-care lover sold.
The Acne-Zapper
4 / 5
The Acne-Zapper
IT Cosmetics Bye Bye Breakout Concealer
If you're acne prone, you know the importance of choosing your concealers wisely, which is why Bye Bye Breakout is a natural choice. This formula is specifically designed for oily skin and contains zinc oxide, kaolin clay, witch hazel and tea tree oil to keep redness and inflammation at bay.
The Wide Awake
5 / 5
The Wide Awake
First Aid Beauty Hello FAB Bendy Avocado Concealer
Hello FAB is another full-coverage concealer to add to your stash. It's lightweight and seemingly provides a second layer of skin. It contains avocado oil, caffeine and tremella to keep your under-eye area moisturized and radiant.
Read more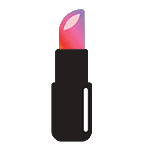 Back to top