13 Fall Fragrances You Need to Shop, According to Our Editors
October 05, 2021
Autumn's arrival means it's time to embrace cozy fall fragrances. From warm florals to delicious gourmands, everyday options to date night picks, we're sharing our editors' favorite fall-appropriate fragrances so you can find your signature scent for the season.
Alyssa, Assistant Editor
While florals might not be top of mind when it comes to fall fragrance, this warm rose fragrance is perfectly appropriate for the autumn. The addition of amber, cinnamon and vanilla warm it up, while sandalwood and patchouli give it an earthy twist.
The brand describes this fragrance as "intoxicating," and that's exactly what it is. Rum blended with notes of leather, bergamot, plum and vanilla give it a cozy, addictive quality with a hit of freshness. On the skin, it's the perfect combination of warm and boozy.
Atelier Cologne Vanille Insensée
If you enjoy the warmth and coziness of traditional vanilla, this fragrance is for you. It's simple and sweet 一 and the addition of lime and woods are subtle, but they elevate the scent by putting a mature spin on sugary vanilla.
Jazmine, Senior Editor
Valentino Voce Viva Intensa Eau De Parfum Intense
A bold, floral scent with jasmine absolute, orange blossom and bourbon vanilla notes sit in this pretty pink bottle. The surprising twist of addictive crystal moss gives the sweet floral base a sensual feel perfect for fall nights.
A unisex anti-stress supplement disguised as a fragrance? When I was first introduced to this innovative scent I immediately fell in love with the smoky mix and the formula, which uses olfactory chemistry and patented technology, delivers the healing effects of nature on the body. According to the brand, 96% felt less stressed after using Forrest Lungs.
Alanna, Assistant Managing Editor
Maison Margiela REPLICA Autumn Vibes
Nothing screams fall to me like a woody, unisex scent, and this new elixir from REPLICA hits the nail on the head. It has a combination of red berries, cardamom, cedarwood and moss that strikes the balance between crisp and sultry with ease. I love wearing this out on a fall evening for a little spicy touch.
Who says you can't bring the aura of summer with you into the fall season? This vacation-evoking perfume has the classic notes of banana coconut, with a hint of salty pool water. I love that the scent is fresh and addictive, but musky enough to spritz on in the fall season.
Ariel, Associate Editor
Maison Margiela REPLICA By the Fireplace
I absolutely adore gourmand fragrances, but I don't want to smell like a cupcake shop (or a pre-teen). This is the perfect sweet scent for grown-ups. Spicy clove oil and rich chestnut ground toasty vanilla, leading to a scent that smells woodsy and smoky upon first spritz, then dries to something sweeter and more vanilla-leaning throughout the day.
Mary, Associate Editor
Prada Olfactories Un Chant D'Amour
As the weather cools down I like to switch my lighter, brighter fragrances for more sensual, warm scents. This one from Prada combines spicy neroli with citrusy orange blossom and deep musk. Just a spritz of this makes me feel powerful and beautiful and I'll be wearing it for just about every fall and winter event — from date nights to strolls through the local pumpkin patch.
Caitlyn, Assistant Editor
Giorgio Armani Beauty Terra di Gioia Eau de Parfum
When thinking of fall fragrances, citrusy might not be top of mind. But, this perfume, which is paired with Indian jasmine and sweet almond, is perfect for transitioning from summer to fall. After just one whiff, I've become obsessed and haven't been able to stop spritzing it all over my cozy sweaters that are finally seeing the light of day. Plus, the orange bottle adds to the autumnal aesthetic to my vanity.
I've been singing the praises of this super indulgent fragrance that envelops your body in a way that can only be compared to the sensation of a warm, cozy blanket. Though notes of amber, vanilla orchid, Virginia cedarwood and musk are present, the fragrance actually interacts with your skin, resulting in a scent that's uniquely yours. Ever since I started wearing it, I've been receiving compliment after compliment.
Katlyn, Social Media Editor
Every time I wear this fragrance, I feel like I get the most compliments. It's a very sweet, citrus scent that is both "sophisticated and modern." You'll love the notes of bright citrus, clean rose, spotless jasmine, white musks and vanilla, making it the perfect fragrance as we transition into fall. It's a very fresh scent that I feel is unmatched.
YSL Beauty Libre Eau de Parfum
This scent has a cult following for a reason. The lavender essence, orange blossom and musk-accord in this fragrance come together in such a bold way. It's a unique fragrance compared to others in my collection that makes me rethink what a floral scent should smell like. It's no wonder why it launched in the fall of 2019. It has a warm, sultry scent that is perfect for the season.
Read more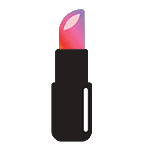 Back to top