6 Products That'll Help Your Hair Air Dry Without Frizz or Tangles
February 23, 2021
Whether you're trying to give your hair a break from hot tools or are simply embracing a low-maintenance way of life, air drying your hair is the way to go. But in order to avoid frizz or tangles and still get a smooth, sleek finish, using the right products is key. From hair oils to serums and detanglers, we're sharing the best products to help your hair air dry and still look styled, ahead.
If your main concern with air drying is having frizz, then this serum is a must in your post-shower routine. It not only keeps your hair looking sleek, but it can also help tame flyaways and provides heat protection in case you decide to go over your style with a flat iron or curling iron later.
Get rid of tangles from the get-go with this detangler. The drugstore product will help break up any tangles with just a few sprays. The formula, which contains aloe extract and vitamin E, keeps your hair soft and shiny without the use of heat.
Whether you have naturally curly hair or just a little wave, this air dry spray will work to enhance your natural texture. It'll keep the frizz away and instead leaves a light-reflecting shimmer on your hair. The best part? The botanical, fruity formula smells like summer.
Does your hair poof up overnight? You're going to want to pick up this cream, STAT. The time-release formula ensures that your hair stays frizz-free and looks fresh for up to 24 hours. It also protects against pollution, UV rays and extreme heat.
For a product that gives shine and helps restore your hair to its healthiest state, reach for this Kérastase oil. The marula-oil formula can be applied when the hair is wet and after it dries to keep flyaways at bay and your hair looking its best.
Great for all hair types, this mist is perfect for anyone trying to rehab their hair. The multi-purpose formula works to eliminate static, add hydration and seal the hair's cuticle to prevent split ends.
Read more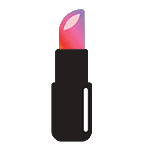 Back to top