We're Obsessed With Celebrity Hairstylist Justine Marjan and You Should Be Too
September 12, 2018
When you're scrolling through your Instagram feed full of your fave celebs and influencers, you best not forget about the kickass hair and makeup artists who bring their looks to life. Among them is Justine Marjan, a celebrity and beauty muse in her own right. She's styled Olivia Culpo, Ashley Graham, the Kardashians and plenty of other notable clients you have surely heard of (if you don't already dutifully follow 'em on your own).
We had a chance to sit down with Marjan to talk about her go-to hair and makeup looks, her favorite beauty products of the moment and what beauty means to her. Check out the whole interview, ahead.
What's your go-to hairstyle?
For myself, I'm pretty low maintenance with my hair. Over the years I used to dye it. I was highlighting it and used to cut it all the time, and I learned that my hair type should not be blonde and I just wanted to have healthy hair. So for the past couple of years, I've just grown my hair out. I use only non-damaging tools [she swears by GHD] and I take really good care of it at home. I only wash my hair once a week. I have really thick, coarse hair so I don't have to wash it often. My biggest concern is frizz, but since I started getting a Brazilian blowout, I can let it air dry and I don't have to worry about styling it. If I'm in a rush, I'll just flatiron the ends and I can just do it realy fast and get out the door in 10 minutes. My hair is so thick that I just wear it in braids a lot, and that protects it too. Overall I've been in healthy hair mode lately.
What about makeup?
I have yellow undertones, so it's hard for me to find the right foundation color. I've been loving the new Beauty Blender Bounce Liquid Foundation and I love Armani beauty, too. I use concealer, contour, blush, Kelly Baker Brows (she's the brow queen and makes amazing products), eyeliner (I can do a wing in like two seconds) and mascara.
What's your favorite thing about your job?
It's always different, and I'm always doing something new. I love traveling, being in different locations,  meeting new people and always doing different hairstyles and getting to be really creative. I never have the same thing over and over each day, and I'm always with fresh faces and trying out new looks.
What does beauty mean to you?
Beauty, to me, is about feeling confident and really having fun. Beauty isn't serious — it's just something really fun that makes feel people feel good. I think you should experiment with it and play around. It's all temporary. You can always change your haircolor back, you can always put extensions it — it's just a great way to have fun and be creative.
What hair trends are you looking forward to seeing this season?
I'm loving seeing healthy hair come back. We're seeing lots of polished, shiny strands. We have seen lived-in, messy matte texture for so long that it's refreshing to see blunt ends, shine and solid colors instead of multidimensional. It's a really chic, fresh look — like '90s supermodel vibes.
Read More:
WCW: CRWN Magazine Editor-in-Chief Lindsey Day
#WCW: Why We Love Model Camille Rong
#WCW: Wende Zomnir, Our Favorite Urban Decay Girlboss
Read more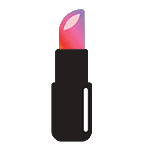 Back to top