Why You Should Include Aloe in Your Hair-Care Routine
November 02, 2021
Aloe vera is commonly used to treat a variety of skin concerns including sunburns, dry skin and acne — but the gooey substance that comes from the aloe plant can also be very beneficial for your hair. "Aloe contains vitamins A, C, and E — all three of these contribute to healthy cell growth in hair," explains Ashley Streicher, the consulting celebrity hairstylist for Garnier. Along with its strengthening properties, she explains that aloe can also help to make hair shinier, soothe the scalp and potentially lead to hair growth.
"When your scalp is clean and your hair is conditioned with aloe, you may see less breakage and overall healthier scalp and strands," Streicher says. "Healthy, fast-growing hair starts with a healthy moisturized scalp."
Streicher also explains that anyone can benefit from incorporating aloe into their hair-care routine regardless of their hair type — whether that means applying it directly from the plant to your scalp or using an aloe-infused product. If you don't have a fresh aloe plant on hand or simply prefer the latter, you can find some of our favorite hair-care products that are specially formulated with aloe, below.
1 / 5
Cleanse away dirt, excess sebum, product buildup and sweat in one step with this clarifying shampoo. The aloe- and citric acid-infused formula soothes and moisturizes the scalp and helps restore shine for healthy-looking hair.
2 / 5
Instantly smooth down edges and curls with this deeply nourishing clear smoother. Unlike heavy pomades and crunchy gels, this formula feels weightless while securing flyways in place and works to repair dry, brittle hair thanks to a blend of aloe, honey and rosemary.
3 / 5
Crafted with Redken's Nourish Complex — which is infused with aloe vera and sacha inchi oil — this leave-in treatment strengthens and intensely moisturizes damaged, dried out hair. Simply apply to damp hair and then air dry and style as usual.
4 / 5
This vegan formula is powered by aloe vera, camelia seed, coconut oil and sunflower extract to help thicken, lift and lock in moisture so your hair looks lush and voluminous without feeling heavy.
5 / 5
Good hair days are guaranteed thanks to this aloe-infused shampoo and conditioner. Vitamins B and E work in tandem with the aloe vera in the formula to deep clean hair and scalp so you are left with ultra-shiny strands. Plus, the eucalyptus scent makes washing your hair a calming, spa-like experience.
Read more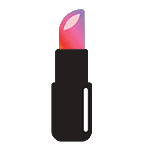 Back to top