Why You Should Include Aloe Vera in Your Hair-Care Routine
August 30, 2022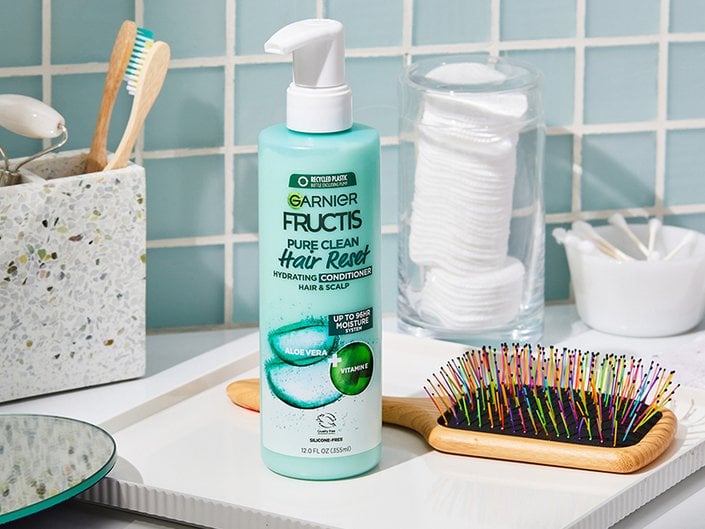 Aloe vera is commonly used to treat a variety of skin concerns including sunburns, dry skin and acne — but the gooey substance that comes from the aloe plant can also be very beneficial for your hair. "Aloe contains vitamins A, C and E — all three of these contribute to healthy cell growth in hair," explains Ashley Streicher, the consulting celebrity hairstylist for Garnier. Along with its strengthening properties, she explains that aloe can also help to make hair shinier, soothe the scalp and potentially lead to hair growth.
"When your scalp is clean and your hair is conditioned with aloe, you may see less breakage and overall healthier scalp and strands," Streicher says. "Healthy, fast-growing hair starts with a healthy, moisturized scalp."
Streicher explains that anyone can benefit from incorporating aloe into their hair-care routine regardless of their hair type — whether that means applying it directly from the plant to your scalp or using an aloe-infused product. If you don't have a fresh aloe plant on hand or simply prefer the latter, you can find some of our favorite hair-care products that are specially formulated with aloe, below.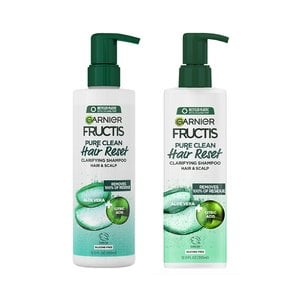 1 / 5
Cleanse away dirt, excess sebum, product buildup and sweat in one step with this clarifying shampoo. The aloe- and citric acid-infused formula soothes and moisturizes the scalp and helps restore shine for healthy-looking, shinier hair. Pair it with the brand's corresponding conditioner, which is formulated with both aloe and vitamin E, to restore essential moisture without weighing hair down.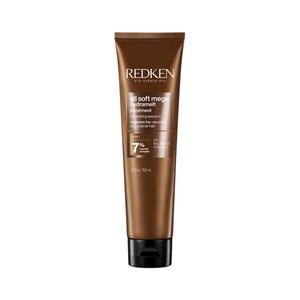 2 / 5
Crafted with Redken's Nourish Complex — which is infused with aloe vera and sacha inchi oil — this leave-in treatment strengthens and intensely moisturizes damaged, dried-out hair. Simply apply to damp hair and then air dry and style as usual.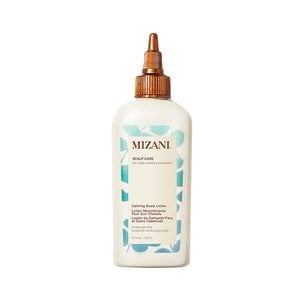 3 / 5
Dealing with scalp itch can be so aggravating, but having the right products in your stash, like this lotion from Mizani, can help relieve some of the discomfort. The formula utilizes aloe, avocado oil and eucalyptus to calm the scalp and provide a cooling, soothing effect. The narrow, pointed nozzle makes precise application on the scalp easy.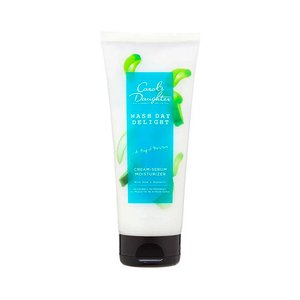 4 / 5
This multitasking aloe-infused hair moisturizer holds a lightweight, serum-like consistency, perfect for deeply conditioning curls for up to 24 hours without weighing them down. Adding it to your routine will also help with detangling and preventing frizz.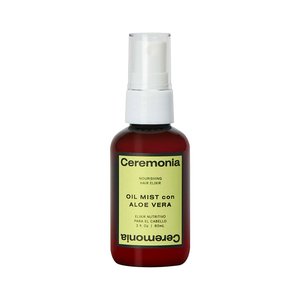 5 / 5
Thanks to aloe and chia seed oil, this formula delivers an instant boost in shine, a reduction in frizz and a dose of moisture. It can be used on damp hair before styling or on dry hair as needed.
Additional reporting by Victoria Moorhouse. Photo: Chaunte Vaughn
Read more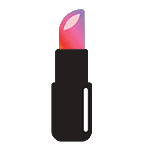 Back to top