Satin and Silk Hair Bonnets That Protect Your Hair at Night
April 11, 2022
For as long as I can remember, I've been wearing satin hair bonnets to bed. Whether it's to

maintain freshly done braids

, preserve my wrap or

protect my ends

, it's become a nonnegotiable part of my beauty and sleep routine. Not only do hair bonnets help to lock in moisture, but they also prevent the friction that occurs when your hair rubs against your pillow. Bonnets rank high on the list of black girl beauty essentials and have recently become more popular as other communities have caught on to the benefits of

protecting your ends from drying, cotton pillowcases

. Here, I gathered a list of the best hair bonnets, from the chic option you can totally wear outdoors to the extra-long bonnet designed for extra-long lengths.
1 / 5
Anyone who sleeps with a bonnet or scarf knows the struggle of waking up to find it next to you on the pillow. That's where Glow by Daye's Satin Bonnet comes in — the band is adjustable, so you can customize it to your head size without the need for bobby pins. Plus, it's double layered and reversible, so you technically get two bonnets in one.
2 / 5
Ideal for shorter or flatter hair (it's perfect post-silk press), the Silke London Silk Hair Wrap is available in chic, colorblocked options with knots in the front. It's a bonnet that doesn't look anything like a bonnet and is made of pure mulberry silk to prevent breakage.
3 / 5
This bonnet is a beauty supply store staple — it keeps edges smooth while also protecting the rest of your hair. It's an ideal option for anyone who has a tendency to toss and turn or likes their edges to stay laid throughout the night.
4 / 5
Long braided styles can render your everyday bonnet obsolete, which is why we always recommend keeping a satin braid bonnet around, just in case. This option from Red by Kiss is made of breathable fabric that gently holds your braids in place while you sleep to prevent hair breakage.
5 / 5
Slaps caps, which stand for "satin-lined caps," have long been a staple in the natural hair scene. The beanie-like bonnets are innocuous enough to be worn outside and soft enough to be worn to bed. They're also available in nearly every color imaginable, so feel free to pick up a few to match your mood or your PJs.
Read more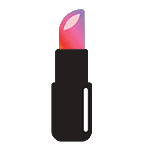 Back to top