6 Shampoo and Conditioner Duos That Are Perfect for Oily Hair
September 28, 2021
So you have an oily scalp and greasy hair, huh? Let us guess: Your bathroom is loaded with dry shampoo, and you're probably washing your hair every single day to keep it looking clean. If that sounds about right, try swapping out your current shampoo for a cleansing formula made specifically for oily hair. Opting for a product that works to combat excessive oiliness, whether it's a result of buildup, genetics or changes in your hormones, can transform how your hairstyle holds up and even help you go an extra day without washing your hair.

And don't sleep on your conditioner, either. Just because your hair skews toward the greasy end of the spectrum doesn't mean you can skip out on necessary nourishment. Oil production is predominantly focused on the roots, which means your ends still need tender love and affection from a restorative conditioner. Ahead, we recommend our top shampoo and conditioner combos for oily hair.

1 / 6
Formulated with aloe extract, vitamins E, B3 and B6, this Garnier Pure Clean combination will not only clean your strands of excess oils and product buildup, but it'll also make it stronger and healthier-looking with every use. The best part? You can snag this dynamic duo at the drugstore for less than $10.
2 / 6
Yes, it's true: You can have both oily hair and dry ends. If this unlikely juxtaposition is the bane of your existence, then the L'Oréal Paris Elvive Extraordinary Clay Shampoo and Conditioner can offer a bit of help. Staying true to its name, the shampoo formula is made with three refined clays that work to purify oily roots while hydrating dry lengths for up to 48 hours. For the best results, you'll want to use it in tandem with the Elvive conditioner.
3 / 6
Specifically formulated for curls and coils, this duo gently removes oil and build-up without stripping your scalp of moisture. Wash Day Delight Shampoo ingredients include moisturizing glycerin, exfoliating salicylic acid, soothing aloe and cleansing micellar water. The micelles "make your hair bouncier by cleansing it without stripping, and are good for all hair types." The Wash Day Delight Conditioner has a unique jelly-to-cream formula that moisturizes hair and easily detangles.
4 / 6
This luxe oil-fighting formula is infused with calophyllum oil to gently soothe irritated itchy scalps. It also helps remove excess sebum while cleansing and purifying the scalp. Instead of traditional conditioner, follow it up with this gel-mask formula that adds lightweight hydration to hair with dry ends and oily roots.
5 / 6
If there's one thing this brand understands, it's that the key to healthy hair is a healthy scalp. The Scalpsync Shampoo will leave your head feeling clean and invigorated due to the cooling sensation from the mint leaf. It also works to hydrate the strands and promotes volume, giving you those bouncy waves you've always dreamed of. Along with the shampoo, the anti-frizz conditioner works to nourish and hydrate the hair while preventing dandruff.
6 / 6
Clean beauty brand EVOLVh recommends this set for anyone with fine or flat hair that has challenges of oiliness and lack of volume. Together, this shampoo and conditioner detoxify and balance scalp pH all while being weightless. They're powered by plant-based natural ingredients including tapioca and flax, known for their unique ability to provide volume and absorb excess oil.
Read more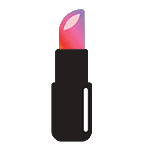 Back to top