How to Care for your Hair Before, During and After a Day of Swimming
July 24, 2020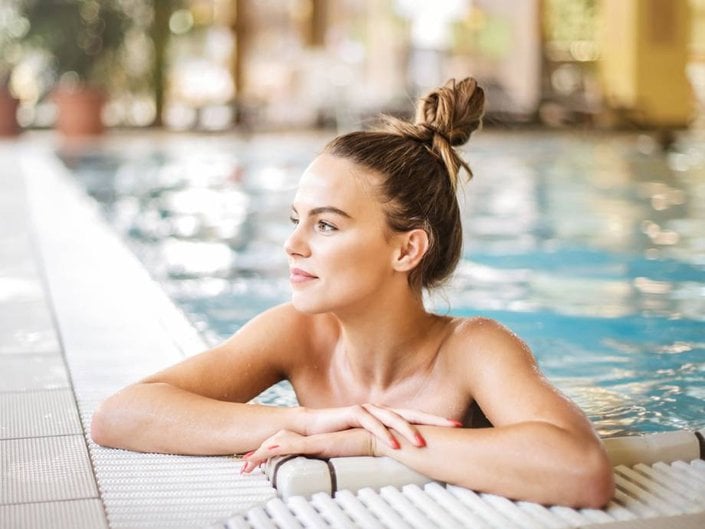 There's nothing I love more than taking a dip in the pool or ocean on a hot and humid summer day. Unfortunately, my hair begs to differ. Immediately after a swim, my hair is left
feeling dry
, hard and gross. That's why I decided to go to the pros to help me figure out how to best take care of my hair before, during and after a day of swimming. Ahead, find out what senior stylist at
Nine Zero One salon
Amber Maynard Bolt
and Violet Gega, professional hairstylist at
Oscar Blandi Salon
, had to say.
What Does Chlorine Do to Your Hair?
"Chlorine affects your hair by oxidizing it, which causes it to suck out all of the natural oils of your hair," says Bolt. This causes your hair to become dry and weak and eventually lead to split ends. Not to mention, if you have color-treated hair, Bolt explains that it can weaken your strands, causing them to become brittle and fade the color.
What Does Salt Water Do to Your Hair?
"Salt water affects the hair by absorbing the moisture in your hair," says Bolt. " It can also rub away at your cuticle, which can cause damage and hair loss." Vega adds that salt water damages your outside layer of hair by making it knotty and fading its color. "The saltwater can also irritate your scalp," she says.
So, How Can You Protect Your Hair?
According to Bolt, protecting your hair from a day of swimming actually starts before the swimming happens at all. "I always recommend that my clients rinse their hair before entering the pool or ocean," says Bolt. "Once the hair is rinsed, apply a leave-in conditioner, like
In Common's Magic Myst
." Another thing you can do is wear a protective style. "Try wearing your hair in a braid or bun after you've rinsed and used your leave-in conditioner to keep the majority of the hair protected." says Bolt.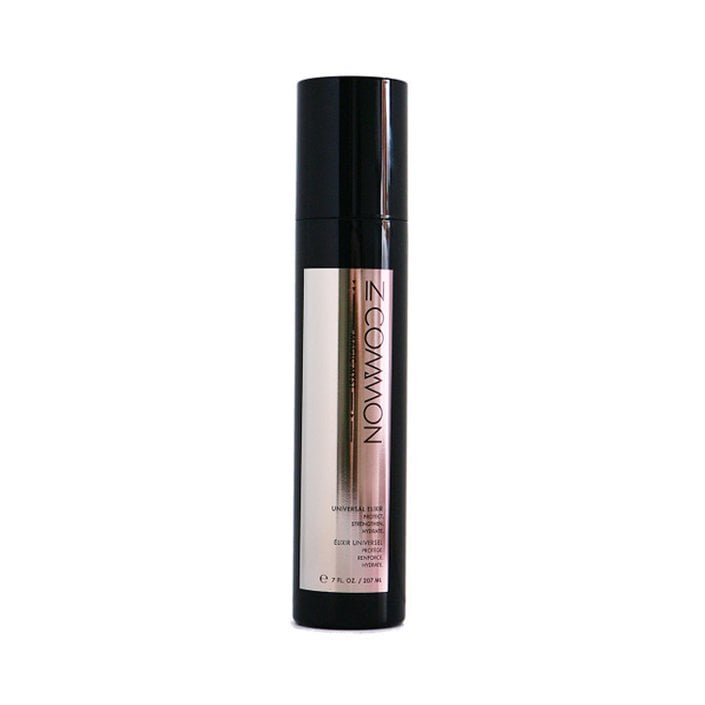 During your day at the pool or beach, Bolt recommends using sunscreen. "Say you have been at the beach or poolside for a while, I would recommend using your sunscreen — yup, you heard that right," she says. "Sunscreen is a great way to moisturize and protect the hair, especially for those with curly hair." You can try a regular sunscreen, like the
La Roche-Posay Anthelios Melt-In Face & Body Sunscreen SPF 100
, which is safe to use all over, including your scalp and offers maximum protection. Consider it multitasking at its finest. Or, you can try a formula that's specifically for your hair like the
Coola Scalp & Hair Sunscreen Spray with SPF 30
. It's an ocean-scented sunscreen spray that helps protect your hair and prevent UV-related color fade.
After your day out in the sun is all said and done, Vega says it's essential to wash your hair as soon as possible. "The best way to care for your hair after chlorine or salt water is with a clarifying shampoo to get rid of all chemicals," she says. Then, because saltwater and chlorine are notorious for drying out your hair, Vega recommends doing a deep-conditioning mask to add moisture back into your strands. Try the
Redken All Soft Mega Recovery Tissue Mask Cap
, which is a cap that moisturizes, strengthens and adds softness to dry hair.
Read more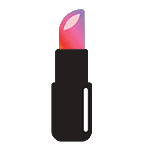 Back to top