The Best New Makeup Products to Shop in October
October 03, 2022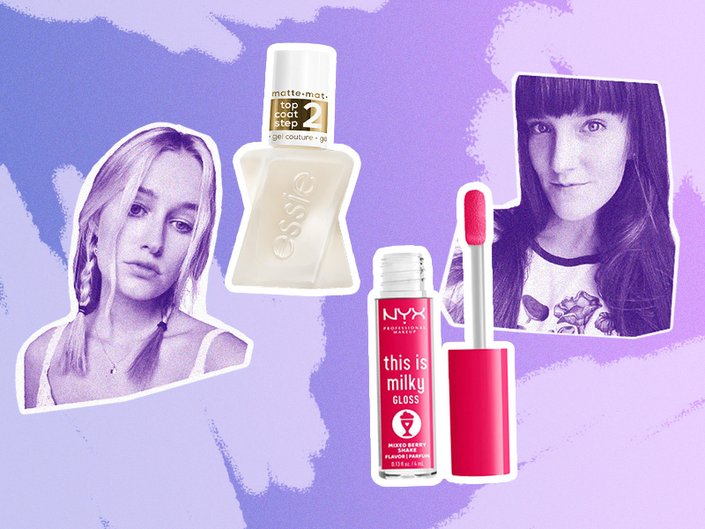 It's a brand new month, which means that new products are making their way onto store websites and shelves and into our makeup bags. These are the products Makeup.com's editors can't live without this October.
Victoria, Content Director
This new eyebrow launch from Lawless helps create perfectly feathered and fluffy (yet still naturally-looking) brows. It does such a great job of filling in sparse spots that I don't even need to reach for my brow pencil. The spoolie picks up and distributes just the right amount of pigment, so I never have to worry about cleaning up smears or having to take a bit of product off in order for my brows to look natural.
With or without foundation, this serum-primer gets a five-star review from me. It has a lightweight, balmy texture that's extremely easy to blend with just your fingertips. Formulated with hyaluronic acid, it's meant to provide up to 24 hours of hydration, and my skin definitely feels less dry on the days that I wear it. When I wear it with foundation, it noticeably extends the wear of my makeup and creates a super smooth, blurred finish. Without foundation or concealer, it creates a slightly air-brushed appearance and reduces the appearance of my pores. I also love that it's infused with niacinamide to address skin texture over time.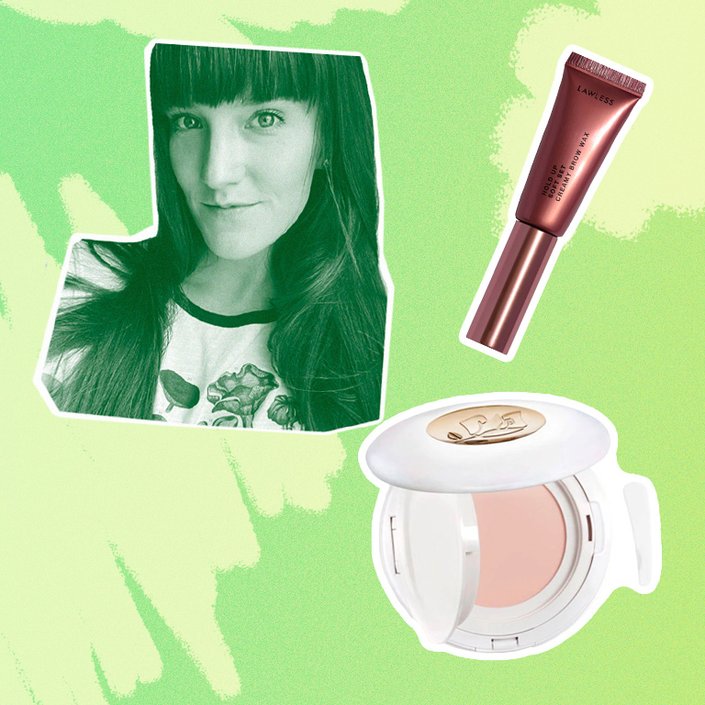 Alanna, Assistant Managing Editor
Matte makeup is my go-to all year, but especially during seasonal transitions when my combination skin tends to get oily. This pore-minimizing primer has been a total lifesaver;it keeps my makeup shine-free and extends its wear like a charm. It has salicylic acid to help clarify and tighten pores, plus limonette extract to help detoxify the skin. Overall, a 10/10 primer in my book!
I've been reaching for this clean beauty mascara over and over again because it does an excellent job at defining, lengthening and separating mylashes. It has a unique wand that helps the pigment cling to every nook and cranny of each lash, not to mention, the mascara consistency itself is still lightweight and clump-free. Will I ever switch to a new formula after trying this one out? It'll be tough!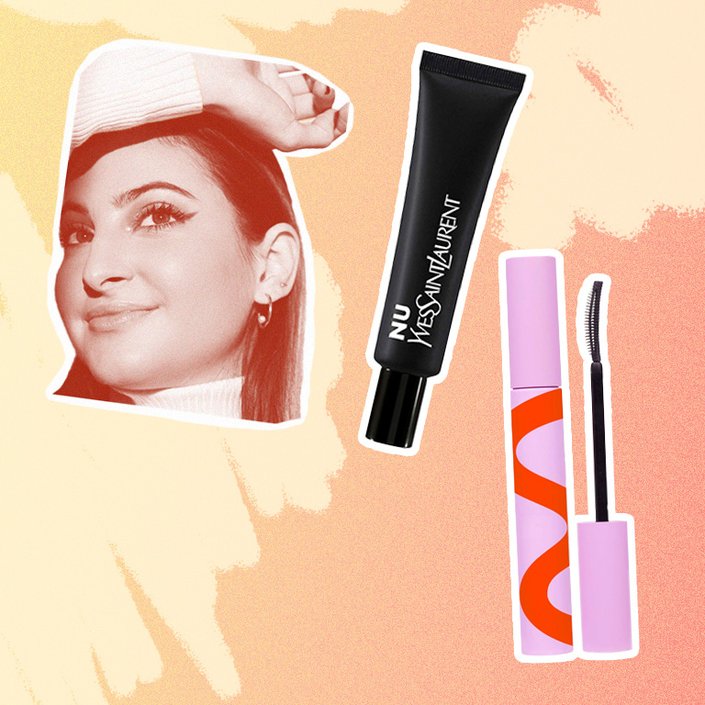 Ariel, Editor
If you took a look at my makeup collection right now, the first thing you would probably find is an overabundance of sheer reddish-pink lip glosses. I can't get enough of the color — it goes well with smoky eyes, neutral looks and even gives my lips a pop of color on no-makeup days. Mixed Berry Shake is my latest favorite. The creamy, high-shine consistency, sweet milkshake-like scent and fun, vibrant color make me want to pick up multiple just so I can stash one in every purse.
I'm the type of person who plans multiple Halloween costumes months in advance, then never actually executes any of the concepts the day of the party. These decals make my next costume idea (either a literal cloud or a rainbow) super doable and easy to recognize. One set is a holographic silver sparkle, while the other is an iridescent blue with gold reflects. I can't wait to wear them sprinkled all over my cheekbones and around my eyes!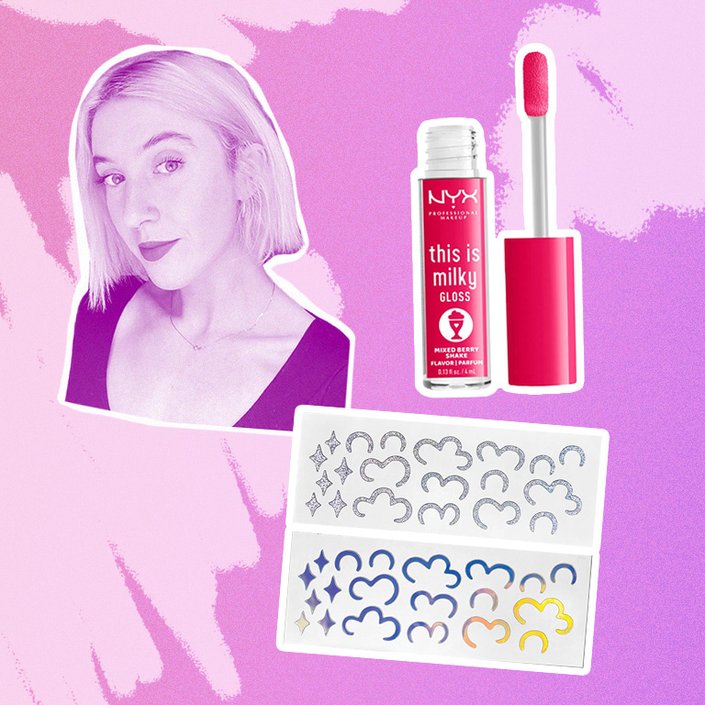 Jordan, Associate Editor
For me, it never truly feels like fall until I've updated my mani to match the autumnal, pumpkin spice vibes of the season. This year, I'm adding some extra fall flair to my nails with this velvety matte top coat. I love a classic shiny manicure as much as the next person, but the almost suede-like finish of this polish pairs perfectly with my favorite cozy jackets and boots. I'll be layering it over any and every shade, especially reds and purples.
Whether I'm going full glam or basically bare faced, I rarely leave my apartment without some color on my lips. This tinted moisturizing lip balm from Sunnies Face has become my go-to option for a more laidback look. For everyday use, I reach for the shade Chill — a warm, natural beige that complements my natural lip color while adding a subtle shine.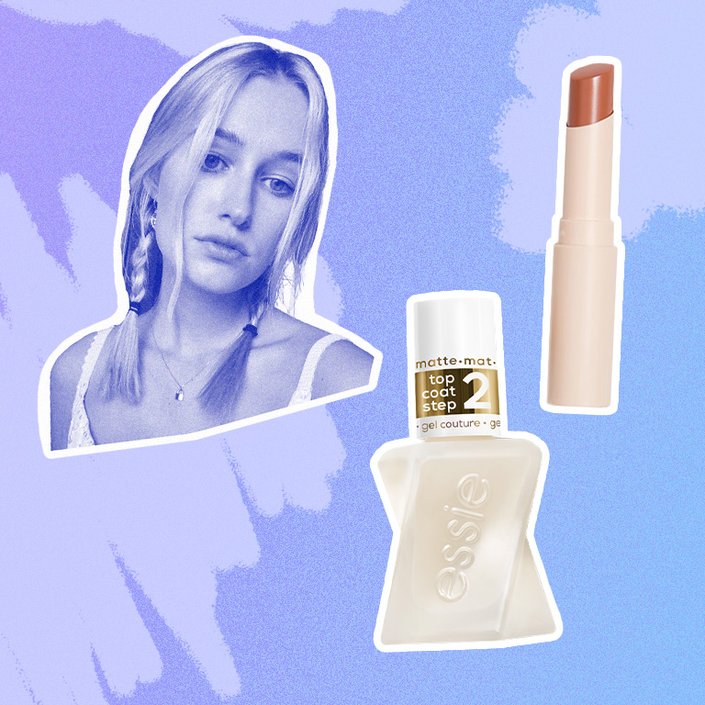 Trishna, Assistant Editor
After I first tried this formula, I was obsessed, and I had to get every shade. Teddy Fluff is a perfect warm-toned brown (just right for October!), and paired with its smooth, buttery formula and matte finish, it's basically addictive. I find myself reapplying just to moisturize my lips because the pigment itself lasts all day.
It's not new, but it's worth raving about. I love a good mascara, and this is a
great
mascara. For these rainy fall days, it's perfectly smudge-proof, and the thick-bristled wand instantly lifts and curls my typically straight (and heavy) lashes. Just one coat of this has me looking renewed and refreshed.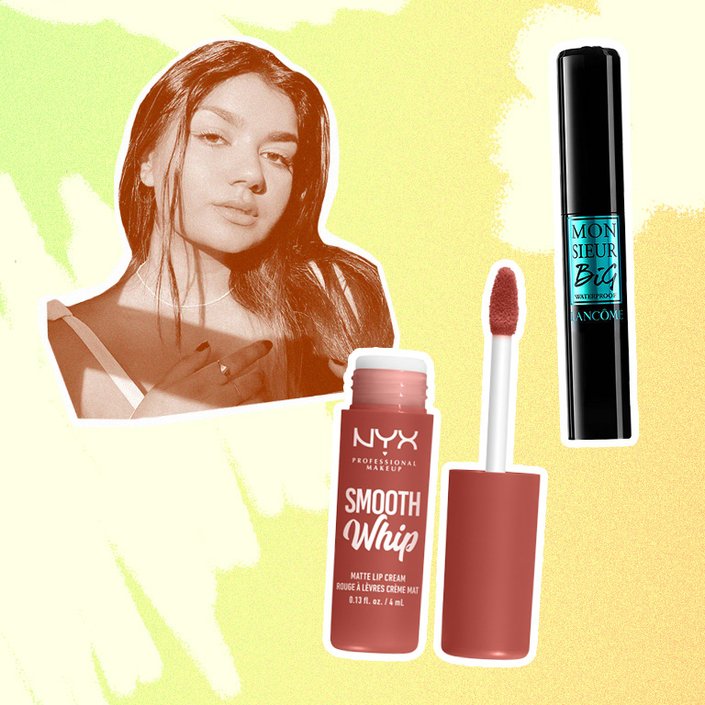 Read more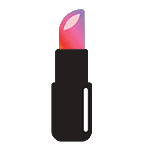 Back to top