11 New Makeup Products to Shop in October 2021
October 04, 2021
It's a brand new month, which means that new products are making their way onto store websites and shelves and into our makeup bags. These are the products Makeup.com's editors can't live without this October.
Alanna, Assistant Managing Editor
NYX Professional Makeup Bare With Me Concealer Serum
My combination skin gets particularly moody when it comes to season changes, so as it gets colder, I like to switch to hydrating beauty products. This new concealer serum formula from NYX does just the trick — it's lightweight, extremely hydrating and keeps my makeup from flaking or skipping throughout the day.
Otherland Spice It Up Candle
Fall's calling, and this candle is its messenger! This spicy-yet-sweet candle has been burning in my apartment since I received it in the mail, and if you, too, want to transform your fall beauty routine into a more enjoyable and autumnal experience, this will help. It instantly sets the mood for getting my creative wheels turning when I'm playing around with a fall-inspired makeup look.
Jaz, Senior Editor
Urban Decay x Marvel Studios' Eternals Eyeshadow Palette
'Tis the season to embrace your inner superhero since Halloween is right around the corner. The eyeshadow palette includes 15 shades inspired by Marvel's newest team of cosmic heroes. I'm confident the mix of metallic gold-infused shades, pearl-packed mattes, and superpowered shimmers will take me beyond Halloween into the holiday season.
Beautycounter Think Big All-in-One Mascara
As far as clean mascaras go, Beautycounter's latest offering gets it right. I've tried other clean mascara formulas in the past on my full, long natural lashes and by mid-day noticed smudging resulting in raccoon eyes. The carbon black-free formula still delivers a striking black color, plus instant volume, lift and fullness thanks to its tripeptide technology.
Ariel, Associate Editor
Maybelline New York SuperStay Into the Zodiac Ink Crayon Lipstick in Make it Happen Gemini
As a Gemini, I love all things...Gemini. Typical, right? Anyways, this rich berry-red lip crayon is my new go-to for fall. It lasts all day and looks equally striking paired with a fresh face and mascara, or a classic winged liner. It's surprisingly comfortable and non-drying, and feels super lightweight on the lips. I like it so much, I might even branch out and try the shades that correspond to my moon and rising signs.
Olaplex No. 4P Blonde Enhancer Toning Shampoo
I'm constantly on the hunt for a purple shampoo that cancels out the brassy tones in my bleached blonde hair, and I think I've found a new favorite with this formula. It's insanely pigmented, so much so that it leaves a violet tint on my hands (luckily, it doesn't stain my shower). Depending on how long you leave it on for, you can achieve an ashy white-blonde look, or a full-on lavender color. I like to leave it on for about 30 seconds before washing out, and limit my use to once a week to keep my blonde looking fresh.
Mary, Associate Editor
Valentino Beauty V-Lighter Face Base Primer and Highlighter
There are few things better than a multi-use makeup product in my book, especially when there are so many ways to use it. This pick from Valentino multi-tasks as a primer under makeup, a highlighter over makeup and a skin illuminator on it's own. Formulated with hyaluronic acid, it provides up to 24-hours of hydration so makeup goes on smoothly and gives me a natural, dewy glow no matter how I incorporate it into my makeup routine.
Be honest, we've all ogled over Jennifer Aniston's hair at some point in time — so it only makes sense that she just came out with her own hair-care line. The first launch, a vegan multitasking detangler, uses lemon extract to enhance shine and chia seeds to protect against future damage. I spritz it on after I wash my hair and since using it my hair feels softer and surprisingly stronger.
Caitlyn, Assistant Editor
My super oily skin is truly an inconvenience. I love experimenting with makeup, but it's very frustrating when I play around with new foundations to find that not even the most long-lasting formulas stand a chance if I'm not armed with blotting papers or pressed powders. When YSL dropped a mattifying primer to control unwanted shine, I felt as though my prayers had been answered. The breathable gel-like makeup primer contains salicylic acid and limonette extract to eliminate shine without making the skin feel tight or dry. After applying a pea-sized amount onto my skin, it keeps me from looking greasy almost right away. I love wearing it either as a base for foundation makeup or atop my clean, bare face for some extra shine control.
Alyssa, Assistant Editor
L'Oréal Paris Bambi Oversized Eye Washable Mascara - Intense Black
When it comes to mascara preferences, I like something that does it all. Length, volume and separation are all important to me, and this mascara provides each benefit. With just one coat, my lashes look beautifully defined. With a second coat, I can build it up to give me the dramatic look that I love. Plus, I don't experience smudging or flaking when I use it.
Natasha Denona Retro Eyeshadow Palette
I love experimenting with eyeshadow, but I'll always be loyal to rosy, mauve shades. I find them to be the most flattering on me, so when this palette was released, I was thrilled to have a large palette full of different finishes dedicated to my favorite hues. In true Natasha Denona form, these shadows blend with ease, look impactful on the eyes and can be mixed and matched to create gorgeous eyeshadow looks.
Read more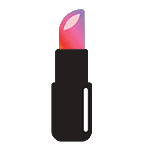 Back to top