Our Editors' Top Eyebrow Makeup Picks for National Brow Day
September 30, 2022
ICYMI, October 2nd is National Brow Day! To celebrate our love for the brow makeup category, our editors have searched far and wide for the very best brow products on the market this year — we're talking everything from pomades to pencils, gels and more. Ahead, we share our top editor-approved brow picks that will whip any type of brows into shape for a variety of makeup styles.
Victoria, Content Director
I use a ton of different brow products, but when I need to fill in the sparse spots at the very beginning of my brows, I turn to a pencil with a fine, precise tip, like the Lancôme Brow Shaping Powdery Pencil. I love that this formula has a powdery appearance once applied, which helps create a fluffy and full yet natural-looking effect. The spoolie on the other end is super convenient for blending.
Brushed-up, feathered eyebrows are always included in my five-minute makeup routine. One of my favorite products to get this fresh look is a clear brow gel, whether I'm wearing it by itself or over a tinted brow product. I love the Joey Healy Brow Structure Clear Set because the formula keeps my brows in a gloriously lifted shape all day and never feels (or looks) stiff or crunchy.
Alanna, Assistant Managing Editor
I've always been proud of my naturally thick, dark brows (thanks, genetics), but when it comes to keeping them precise and in place, they need a little help. This eyebrow topcoat is one of my favorite secret weapons for doing exactly that — it keeps my brow hairs from straying in various directions, and it doesn't leave behind a sticky or crunchy residue. If you, too, are gifted with thick brows, this topcoat will become your new BFF, I promise.
Although my brow hairs are naturally thick and dark, there are a few sparse areas that I like to fill in on the daily. This pomade pencils helps even out my brow hue and shape, and I simply won't go a makeup routine without it. Bonus: It has a stiff spoolie on one end that allows you to easily comb through your brow hairs in a snap!
Ariel, Editor
I'm a brow gel person through and through. I don't have the patience to fill in my brows with a pencil or pomade, and because they're already fairly full, I don't really feel the need to. But a tinted gel adds the perfect amount of definition and hold to my brows while still being low-maintenance. I use this one in the shade Soft Brown, and I love the flexible yet long-lasting hold it gives my brows.
Jordan, Associate Editor
Chalk it up to impatience (or laziness, TBH), but I tend to keep my everyday makeup routine as simple and efficient as possible. Since I'm rarely in the mood to precisely fill in my brows with a pencil, I opt for a gel instead, like the IT Cosmetics Brow Power Filler Eyebrow Gel. It gives me the same fullness and coverage that a pencil would, but it's much easier to apply. Plus, the universal blonde shade matches my hair regardless of whether I've just gotten fresh highlights…or I'm overdue for a root touch-up.
Trishna, Assistant Editor
My eyebrows are naturally quite thick, dark and defined — which means that, while I don't have to worry about filling them in or shaping them, I
do
have to worry about taming down my hairs throughout the day. I opt for a brow gel to style my eyebrows, and THICK IT. STICK IT! in Black is perfect for me. It's super buildable, and it holds down my eyebrow hairs all day so they look sleek and sharp — just how I like 'em.
Read more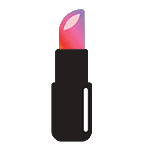 Back to top