7 Editor-Approved Brow Products to Shop ASAP
September 08, 2023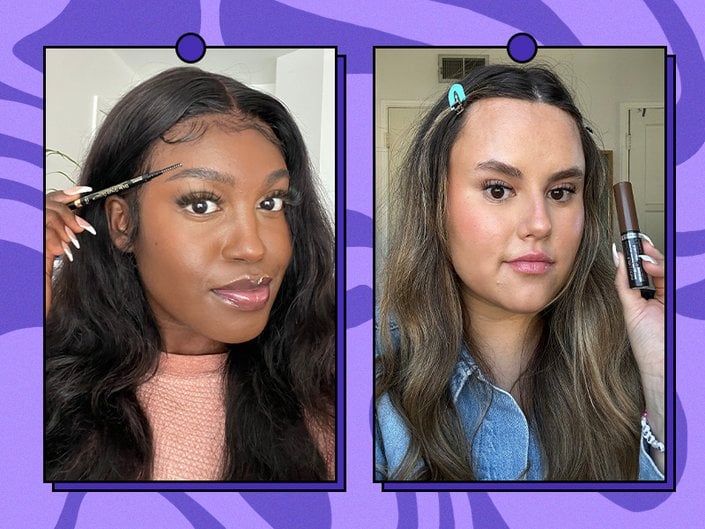 ICYMI, October 2nd is National Brow Day! To celebrate our love for the brow makeup category and the upcoming holiday, our editors have searched far and wide for the very best
brow products
on the market. We're talking about everything from pomades to pencils,
brow gels
and more, so there's an option for virtually everyone. Find our editor-approved brow picks that will whip any type of brows into shape for a variety of makeup styles, below.
Alanna, Managing Editor
If you know me, you know I love my brows pigmented and shaped. Filling them in is a must for me, which is why I rely on a long-wearing brow gel like this pick to help even out color and texture. This stuff is superior at keeping my brow hairs in place all day long (and even well into evening hours!)
On days I want a little extra shaping, I opt for this easy-to-use, triangle-tipped pencil. My favorite part about this one is that it'll never skip or flake, it glides on super easily and transforms your brows into their best, most shapely version in a few swipes. It helps perfect my arch and keeps my brows looking defined, in place and super strong (just the way I like them!)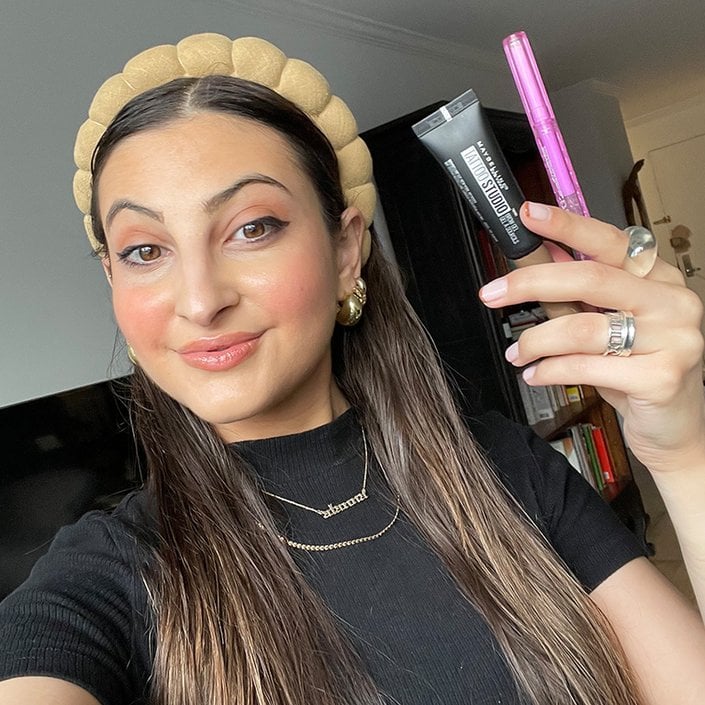 Sarah, Visual Designer
My love for perfecting brows ignited during the mid-2010s blocky brow era. I'm happy to leave that era behind; however, I do appreciate it leading me throughout the years to experiment and test a variety of eyebrow methods and products. From brow pomades, gels, pencils and even brow stencils, I feel like I've tried everything at one point or another — but I've found that nothing beats the convenience of a twist-out brow pencil. This one from L'Oréal Paris has a fine, auto-retractable tip that offers precise results without the hassle of sharpening, while its waterproof formula ensures all-day perfection. It's a game-changer in simplifying my daily brow routine. The sturdy spoolie on this eyebrow pencil makes it so easy to use and style my brows to look the way I like them. Seriously, it's like a secret weapon for shaping my brows just the way I want.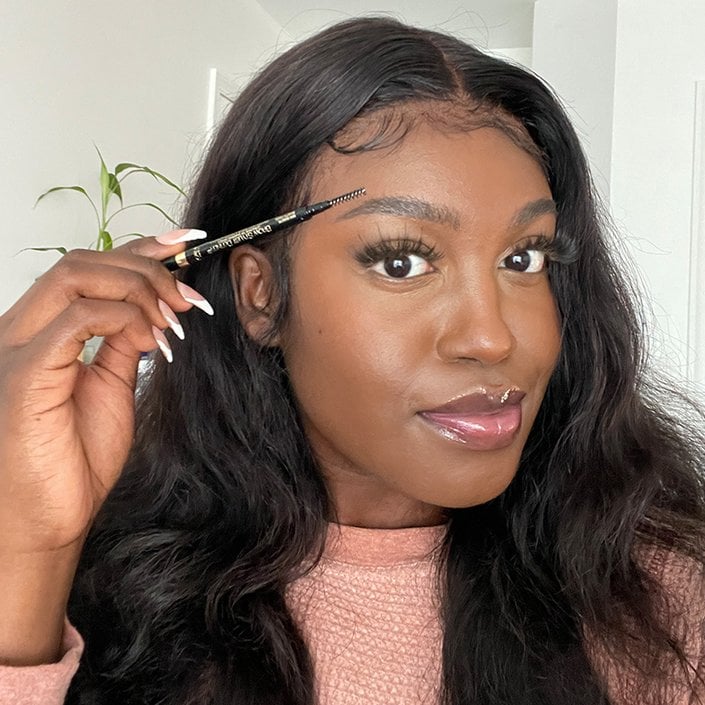 Ariel, Editor
As someone with naturally
full brows
, I'm pretty meticulous when it comes to choosing an eyebrow product. I love this gel (the clear shade, in particular) because it holds my unruly brow hairs in place without flaking or causing them to lose their shape throughout the day. Plus, the wand is small enough to tame every stray hair and slick them into place when I've gone too long between threading appointments.
Jordan, Associate Editor
My eyebrows are already pretty full and dark compared to my blonde hair, so I tend to keep my brow routine simple. Most days, all I use on my brows is a few swipes of this clear setting gel by celebrity brow artist, Joey Healy. The spoolie brush allows me to brush my brow hairs up for a defined,
laminated-like look
, while the water-resistant transparent gel formula locks them into place. Even on days when I am going makeup-free, I take a few moments to quickly set my brows, thanks to the ease and convenience of this staple product.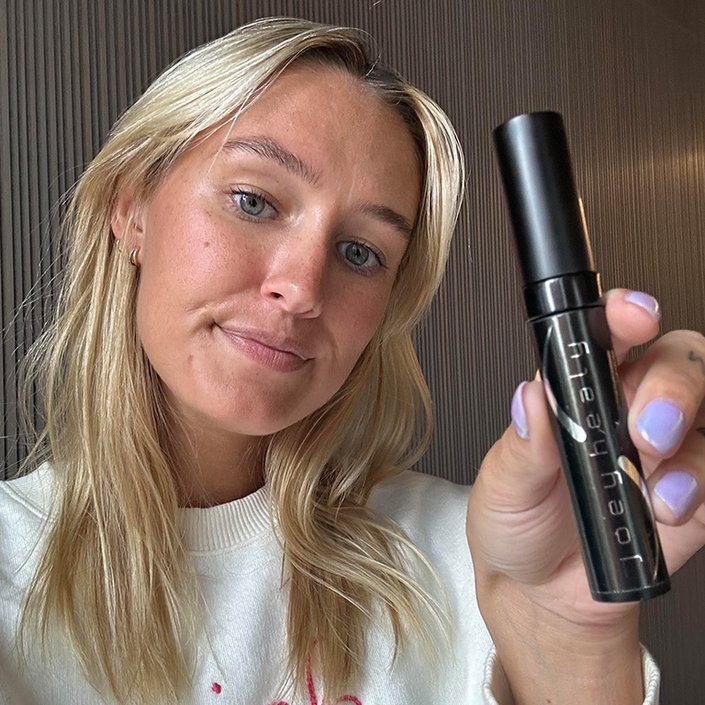 Reece, Associate Editor
I like an easy brow that doesn't require much time, skill or effort on my part, so brow gel is my go-to. I typically opt for a clear gel because I have naturally full brows, but this tinted formula has easily made me convert. It's technically a
brow mascara
that helps to define and volumize the brows while keeping them in place all day long. It gives my brows a fluffy, almost bushy look with just a few swipes, and the one-sided spoolie makes for easy and efficient application. While I have naturally full brows, I think someone with thin brows could really enjoy it because the formula is buildable.
(I even tested it out for myself
!)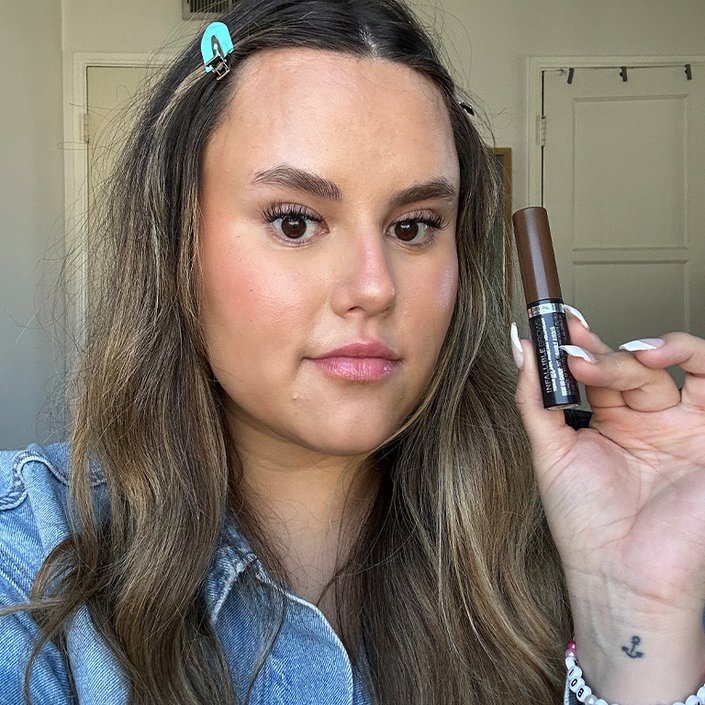 Alexis, Associate Editor
I take my brow game very seriously. It doesn't matter where I'm going or what the occasion is — I always do my brows, even if the rest of my face is makeup-free. Through the years I've tried the gambit of products and looks, from pomade filled thick brows to a natural combed look. My current favorite brow style is a feathered brow that gives the look of freshly laminated hairs.
Since I have long brow hairs, it doesn't take much for me to achieve this look. I start by combing my brows with a spoolie brush in the direction that I want my hairs to lay. Then I fill in sparse areas with the NYX Brow Tint Pen for a fuller brow that looks natural. I love the sharp felt tip pen that allows me to create hair-like strokes without looking too dark. This brow pen has been a constant in my brow routine for its transfer-proof and waterproof formula that helps me give my eyebrows a uniform shape.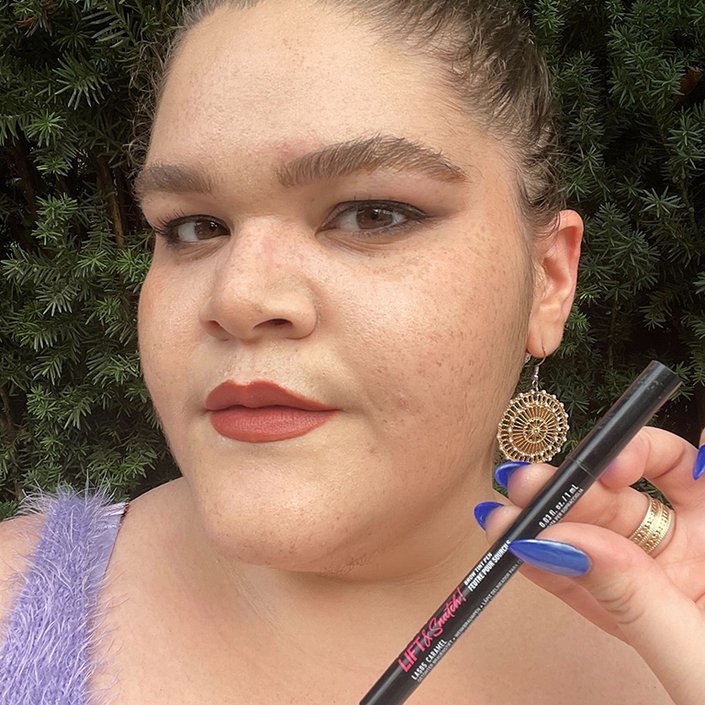 Read more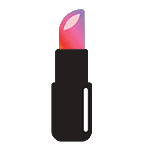 Back to top