It's National Brow Day! Our Editors Are Sharing Their Top Eyebrow Makeup Picks
October 01, 2021
ICYMI, it's National Brow Day! To celebrate our love for the brow makeup category, our editors have searched far and wide for the very best brow products on the market this year — we're talking everything from pomades to pencils, gels and more. Ahead, we share our top, editor-approved brow picks that will whip any type of brows into shape for a variety of makeup styles.
Alanna, Assistant Managing Editor
L'Oréal Paris Unbeliva-brow Longwear Eyebrow Topcoat + Kosas Brow Pop Clean Dual-Action Defining Eyebrow Pencil
I've always loved the look of precise, sharp and full brows — and my preference for keeping them in tip-top shape has set the bar high when it comes to different brow makeup products I've tried. This year, I finally settled on this amazing combo and I'll probably never look back. I start by filling in sparse areas, combing and shaping my brows with Brow Pop, a triangular-shaped pencil, and then I add a layer of this clear, fast-drying topcoat from L'Oréal Paris on top. The duo keeps my brows in place all day long and gives me the precise brow look I'm obsessed with.
Jaz, Senior Editor
Maybelline New York Express Brow 2-in-1 Pencil and Powder
I've tried all kinds of brow products and different combinations, but my go-to combo as of late has been using a pencil to draw in hairs and powder (sometimes even eyeshadow) to fill in the sparse areas. This technique gives me my most fluffy, shapely brows which is exactly the look I'm always shooting for. When I was introduced to the Express Brow 2-in-1 Pencil and Powder, I was overjoyed because not only did my routine get easier, but my makeup bag got lighter. I no longer have to tote around multiple products just for my brows.
Mary, Associate Editor
IT Cosmetics Brow Power Universal Eyebrow Pencil in Universal Auburn + H2BAR Finally Have Brows
I love being a redhead, but one of the most difficult things about having fiery hair is finding eyebrow products in a color that works for me. It's taken me years to find one, let alone two products that match my auburn hair, but now that I've found this combo I'll never stray from it. I start swiping on a bit of the H2BAR Finally Have Brows — it's a gel that is universally flattering on all shades of red hair and gives a fluffy effect. My brows are naturally thin, so to give them more definition I then use this auburn brow pencil from IT Cosmetics to fill in any sparse areas. The final result is natural-looking brows that perfectly match my hair and last all day long.
Ariel, Associate Editor
Maybelline New York Fast Sculpting Brow Gel
I'm not trying to brag, but my eyebrows are one of my favorite features. They're naturally full, so I rarely have to color them in (unless I get bored and go a little overboard with the tweezing). However, they can also get pretty unruly and tend to stick out in all different directions — unless, of course, I coat them with a brow gel. I love the clear version of this gel because it keeps my brows in place without making them feel crunchy and gives them a more sculpted shape.
Caitlyn, Assistant Editor
NYX Professional Makeup The Brow Glue Instant Brow Styler
They say your eyebrows aren't twins, but rather sisters. And if that's the case, mine are more like distant cousins. To help make my eyebrows look more even in shape, I swear by the The Brow Glue Instant Brow Styler. Thanks to its spoolie brush and extreme hold transparent gel, this brow styler seriously keeps my brows in place and helps me achieve a more symmetrical look every single time.
Kat, Social Media Editor
Urban Decay Brow Blade Ink Stain + Waterproof Pencil
I'll be the first to say that I don't have the fullest brows. Because of that, I love to give them a little extra love without making them too bold. The Brow Blade Ink Stain + Waterproof Pencil does just that. The pen side of this product was a bit intimidating at first, but the tip is perfect for getting those precise lines at the front of your brow while drying down to a natural color that isn't too dark. The pencil side is the perfect consistency where I can still blend the product out, but I'm not scared that it's going to budge throughout the day.
Photo: Alanna Martine Kilkeary
Read more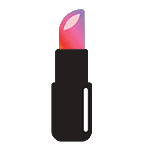 Back to top