The Best Eyebrow Shape for Every Face Shape, According to Beauty Pros
November 23, 2022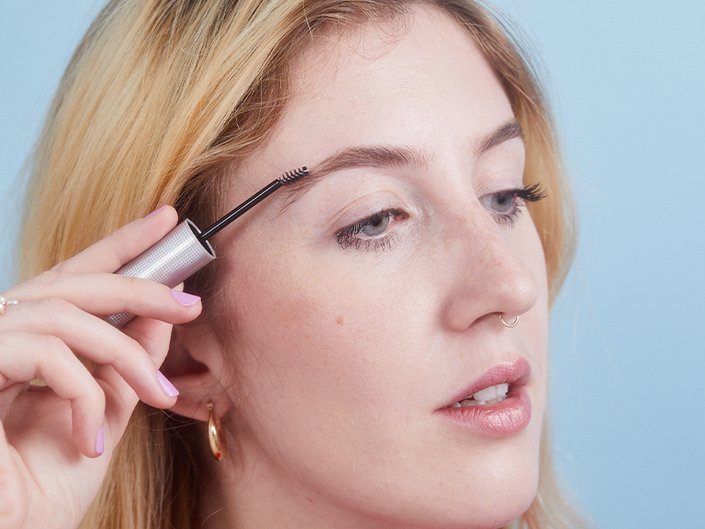 You probably know by now that your
eyebrows
help frame your face and can draw attention to your facial features. That's why spending a little extra time on your brows, whether that involves filling in sparse spots with a
pencil
or brushing up the little hairs with a clear
brow gel
, goes a very long way in creating a balanced makeup look.
One of the very first steps in giving your eyebrows the attention they deserve (and transforming any makeup look) is shaping your brows so they complement your
face shape
.
Don't know where to start? Fear not — the comprehensive guide below will help you determine the best eyebrow style and shape for your face shape. Read on for tips for oval faces, round faces, heart-shaped faces, diamond-shaped faces and more. And remember, no matter your face shape, you can and should wear whatever brow style makes you feel the most confident.
How to Find the Best Eyebrow Shape
According to Joey Healy, a celebrity eyebrow specialist, determining the best eyebrow shape for you starts by focusing on geometry and anatomy. "The anatomy refers to the shapes in your face; your cheekbones, bridge of nose and your supraorbital brow bone," he says. "As far as the geometry portion, this is about making sure the brows are symmetrical, level and that the angels are the same steepness." Not sure what face shape you have? Keep scrolling for more info on figuring it out.


How to Determine Your Face Shape
According to Healy, a good starting point is paying attention to the proportions of your face, meaning the length of your face in relation to its width. "When the vertical and horizontal (the north/south and east/west of face) seem to be in direct proportion to each other, the angles of your features will determine the shape," explains Healy.

For example, Healy notes that a longer face with soft edges may be an oval face shape, while features that are more angular may indicate a square face shape.

Of course, looking at photos of different face shapes — like oval, round, square, heart, diamond and oblong — and comparing yours to them by looking in the mirror can help as well.


The Best Eyebrow Shapes for Your Face Shape
Best Eyebrow Shapes for Round Faces
"With a round face, we see very soft facial lines," says Healy. "A more defined brow shape will help play against this." One option is going for a higher arch, which creates structured geometry to the face and gives the face more dimension.

According to Urban Decay Global Makeup Artist Steve Kassajikian, a brow with a high arch also helps lengthen the face. He suggests reaching for the Urban Decay Brow Blade Ink Stain + Waterproof Pencil, a dual-sided product with a smudge-proof pencil tip on one end to shape brows and an ink stain on the other to fill in sparse spots. We also like to use a clear, strong-hold brow gel, like the NYX Professional Makeup The Brow Glue Instant Brow Styler, to brush brows into an arched shape.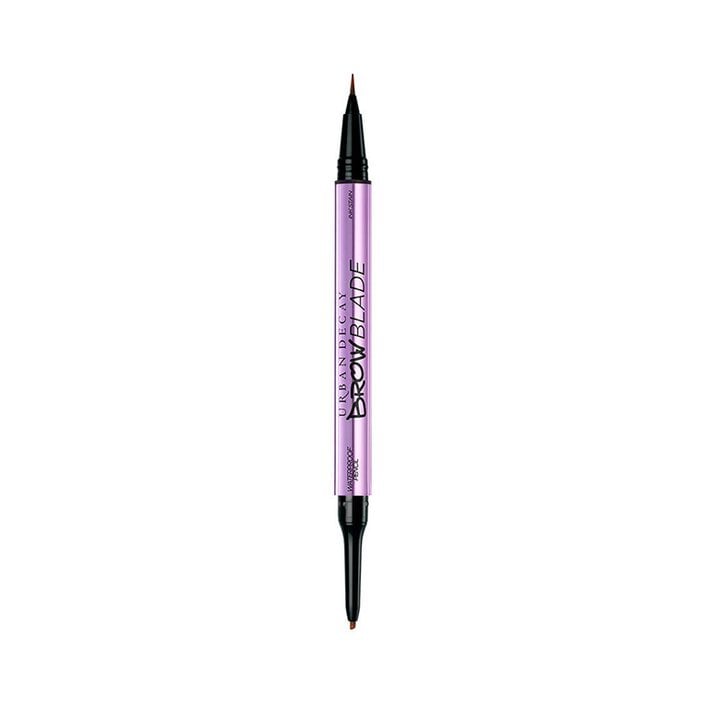 Best Eyebrow Shapes for Oval Faces
You probably know someone with an oval-shaped face — according to Healy, it's the most common face shape. "The proportions are very balanced, and the cheekbones and jaw are slightly rounded." As for what brow shape to choose for this face shape, Healy suggests "the classic brow."

"It begins at the bridge of the nose, the arch at about two-thirds of the way out, and is defined but not too pointy," he notes.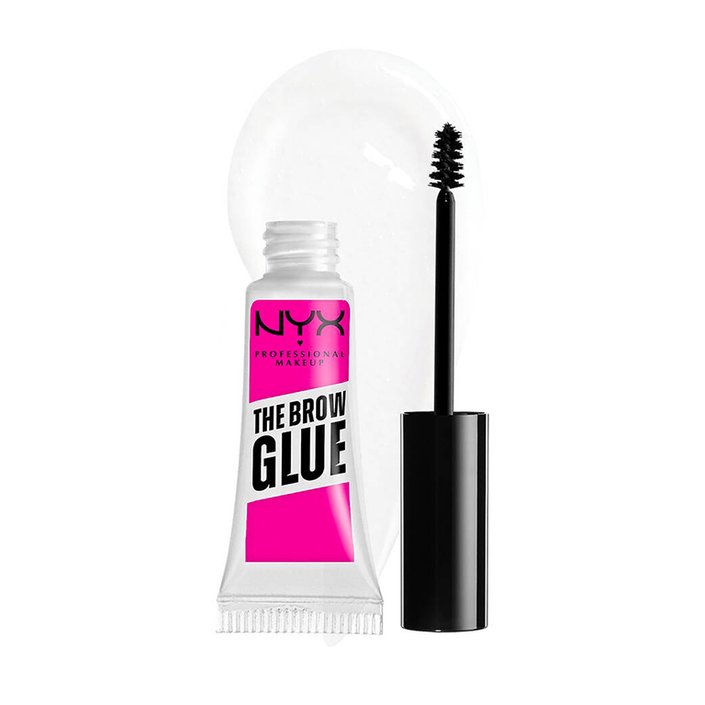 Best Eyebrow Shapes for Diamond Faces
Diamond face shapes tend to be widest at the cheeks and narrower around the forehead, the hairline and the chin. Since the eyebrow and eye area is the widest part of the face, Healy suggests a more substantial brow. "You want to avoid skinny, thin brows and go for something that has more dimension and substance," he explains.

After filling in your brows, we recommend using a pigmented wax-based eyebrow product, like the Maybelline New York TattooStudio Waterproof Eyebrow Gel, to plump up brow hairs even more and create a bold eyebrow look.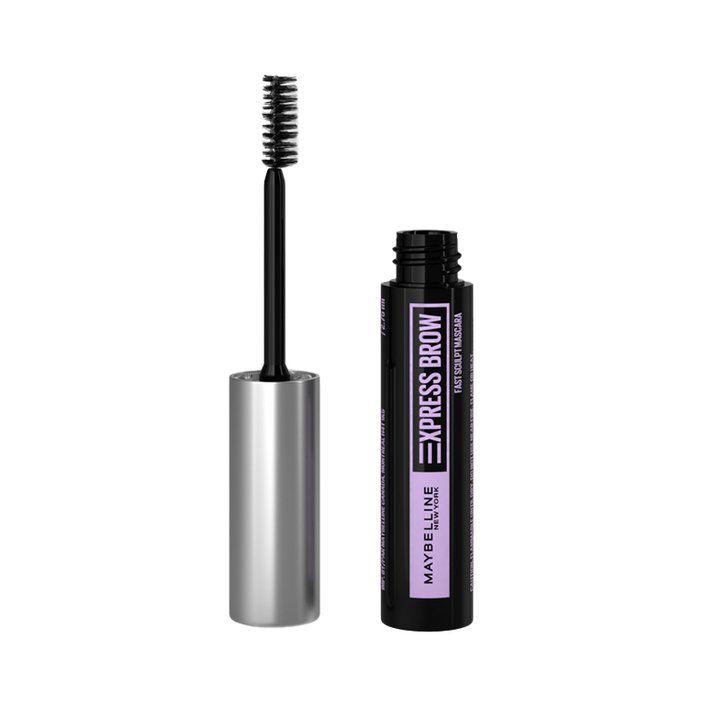 Best Eyebrow Shapes for Square Faces
"The square face shape has angular lines that are more distinct, especially in the jaw and forehead," says Healy. "We want to play against these distinct angles by having a softer brow. This can be done by creating a softer arch about two-thirds out from the nose bridge." For subtly defining our arches, we love the L'Oréal Paris Brow Stylist Shape and Fill Pencil; the product's waxy formula and triangular-shaped tip makes precisely shaping and filling in your brows simple, and the built-in spoolie eliminates harsh lines.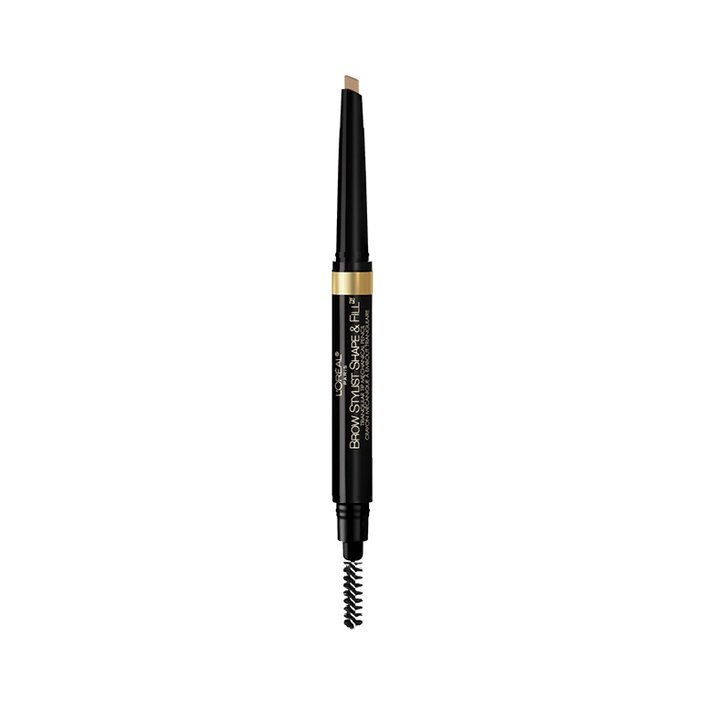 Best Eyebrow Shapes for Heart-Shaped Faces
Healy notes that a heart-shaped face, also known as "the inverted triangle," tends to be more top-heavy with a narrow jaw. "People with a heart-shaped face often have a natural widow's peak, bigger eyes, stronger brow bones or a broader forehead." His suggestion is to go for a refined, trimmed brow with a light and airy feel, which will draw attention away from the top half of the face. Try faking a laminated brow look by using a strong-hold brow gel and a brow pen, like the NYX Professional Lift & Snatch! Brow Tint Pen, to direct the brow hairs upwards.
Best Eyebrow Shapes for Oblong Faces
"Oblong face shapes have more corners; the forehead is elongated and the cheekbones are set high," notes Healy. "For this shape, I would opt for a brow that's a tiny bit softer, like having less of an arch and having natural definition underneath it."

You can boost the softness of this type of brow by creating a tapered tail instead of a sharp shape. Healy recommends manipulating the tail of your brow with a brow gel like the Joey Healy Brow Structure Clear Set.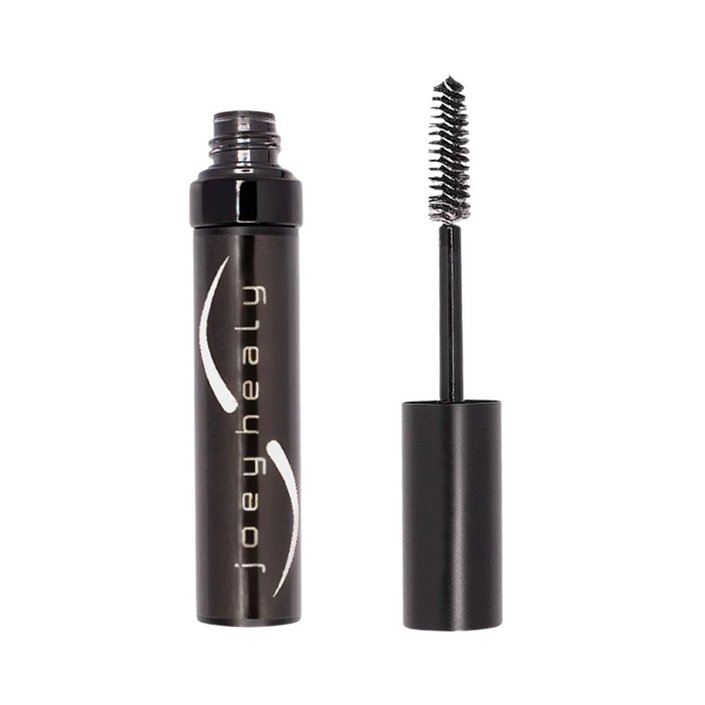 Expert Tips for Eyebrow Shaping
Tip #1: Invest in Quality Tools
Just because tweezers were over-used in the '90s doesn't mean they aren't essential brow-shaping tools. In fact, a quality pair of tweezers and brow scissors will be helpful in creating the brow shape you desire. The Joey Healy Essential Tools Kit comes with both, plus four other tools for shaping, defining and filling in your brows.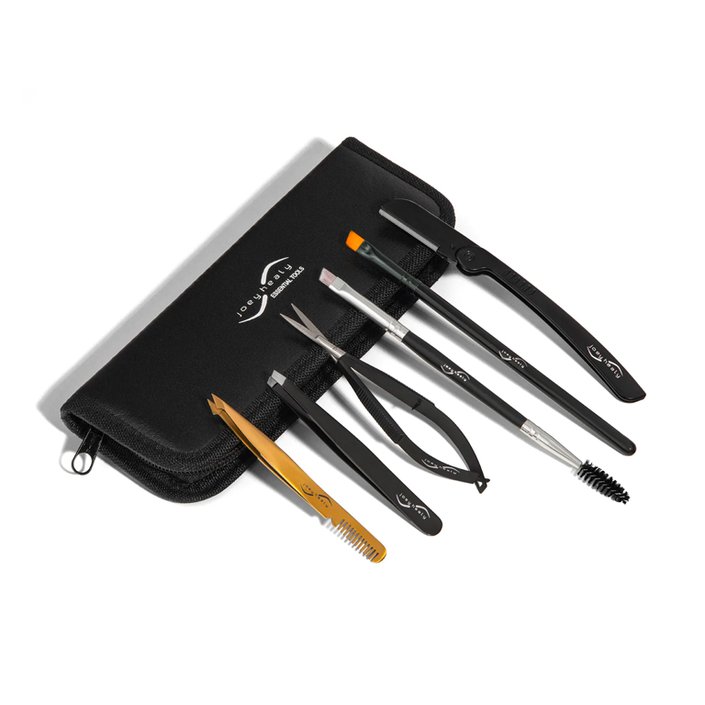 Tip #2: Tweeze and Trim Wisely — or Consult a Professional
According to Healy, the best time to tweeze your brows is after a hot shower. "This can reduce pain, especially [for] those with dry or sensitive skin." You'll also want to set a timer to avoid getting lost in the process and accidentally over-plucking. "If you feel like you are prone to overplucking, creating a routine — for example, trimming 10 minutes every Friday — can help you keep up with maintenance without overdoing it," he says.

When trimming your brows, only focus on one tiny hair at a time, which Healy says will help bring more precision to your technique and prevent the chances of over-trimming and ending up with misshapen brows. (This article dives deeper into the art of trimming your own brows.)

You'll also want to avoid magnifying mirrors when tweezing and trimming, which Healy says can cause you to "get lost in the details" and over-pluck. Stick to a regular mirror and don't forget to set that timer. For more on properly tweezing your brows, check out this guide.

If you're not confident with your technique or worried you'll mess up, book an appointment with a certified brow specialist or professional makeup artist who can help you determine (and create!) a complementary brow shape for your face shape.


Tip #3: Stock Up on Eyebrow Products
You don't have to pluck or trim your brows in order to style them or manipulate their shape. "I always encourage people to experiment more with color cosmetics like powders and tinted gels, versus doing things that are irreversible or damaging to the brows like microblading, lamination or bleaching," says Healy. Check out this guide to shop some of our all-time favorite eyebrow products, including gels, pencils, waxes and more.
Read more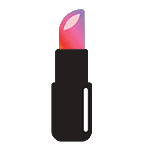 Back to top