Soap Brows Are a Crowd Favorite — Here's How to Get the Look
November 18, 2022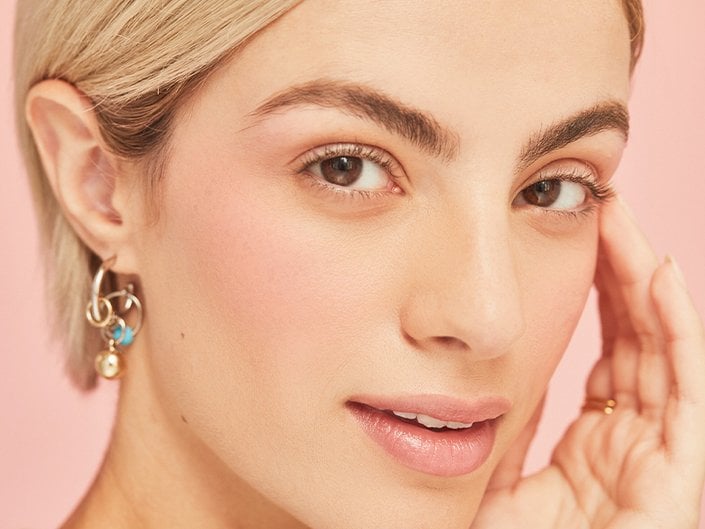 If you're entirely new to the soap brow trend, the name itself likely raises
eyebrows
. But for those of you makeup lovers who are active on social media, you're likely highly familiar with the
slicked-up brow look
, which is famously reminiscent of
brow lamination
but for just a tiny fraction of the price. It's a statement look in which one's brow hairs are dramatically lifted, and it's just as popular on the red carpet as it is on our Instagram feeds.
People are obsessed with the trend for many reasons. One of the biggest reasons is that it "has a lifting effect and opens the eyes, exposing more lid and giving the brows a fuller, more youthful appearance," says New York City-based celebrity makeup artist
Judi Gabbay
. And she's not alone in that sentiment. Florida-based MUA
Allison Kaye
agrees and says that soap brows "help give you a natural eye and facelift," contributing to a more sculpted, bright-eyed appearance.
Ahead, we discuss everything you need to know about soap brows, including how to get the look at home, what products we — and the pros — recommend, and more. Our breakdown includes expert insight from Gabbay and Kaye. Get all of your soap brow questions answered ahead.
What Are Soap Brows?
"Soap brows refer to a style of natural-looking feathered brows, typically brushed up and fluffy, that are set into place using a product," says Gabbay. You can use either glycerin bar soap to get the look or a strong-hold eyebrow product. In other words, you don't need an *actual* bar of soap like the name implies, but you totally can go that route if you'd like.
How to Do Soap Brows in 5 Easy Steps
If you're looking to create soap brows with *actual* soap, you'll need a spoolie, glycerin-based soap (Gabbay uses the West Barn Company's Soap Brow in Extra Strong), setting spray, and a tweezer, says Gabbay. Once you've gathered those products, check out the pro's five steps ahead to achieve the perfect feathered soap brow look.


Step 1: Dampen Your Bar Soap
The first step in this process is lightly dampening your bar soap with setting spray. We suggest the Urban Decay All Nighter Long-Lasting Setting Spray or the Maybelline Lasting Fix Makeup Setting Spray.


Step 2: Coat Your Spoolie
Bend your spoolie at a 90-degree angle and rub the bristles through the soap until coated but not oversaturated. (A little goes a long way.)


Step 3: Apply the Spoolie to Your Brows
Use the spoolie to thoroughly coat your brows in the soap mixture while simultaneously brushing your arches upwards.


Step 4: Push the Hairs Into Place
Push down the hairs into place with the back of your tweezer. This will help you get that highly sought-after laminated brow look.


Step 5: Fill in Your Brows as Needed
Finish by adding either brow pomade in sparse areas that need to be filled in or using a felt tip brow pen. We love the micro-tip end of the Valentino Brow Trio Eyebrow Liner, a multipurpose 3-in-1 formula you'll be able to use in so many different ways.
How to Do Soap Brows Without Soap
Creating soap brows without soap is arguably more common than using actual soap. That's because many products are on the market to help you bring the feathered look to life, including a healthy mix of drugstore and high-end options.

In choosing a product, Gabbay recommends scooping up one with a "thick, sticky consistency." This is important because the product needs to lock the brows into that pushed-up look and simultaneously thicken them. Kaye says one of the best products to achieve this is a brow wax or another sculpting brow product with a strong hold.

If you're not entirely sold on using a strong-hold product, most brow gels will also give you a similar look. Just note that it might not be as statement-making or as long-lasting as wax, but you should still be able to achieve a muted version of the trend.

Ahead, we've rounded up some of our favorite products for soap brows on the market at all price points.
Best Products for Soap Brows
Just as its name implies, the NYX Professional Makeup Brow Glue will lock your brows into place for all-day wear. Unlike a bar of soap or a tin formula, this one resembles a traditional brow gel but with more staying power. It's a mess-free option and costs under $10.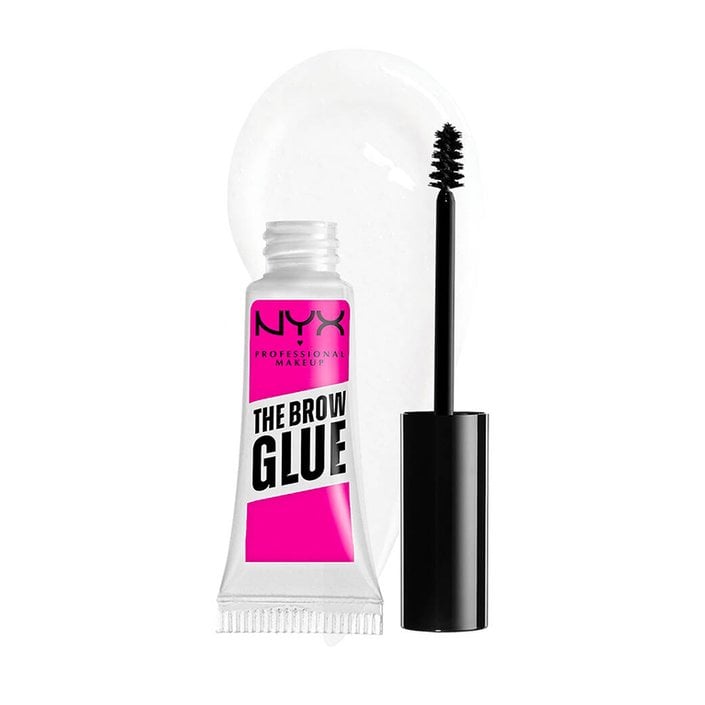 A brow gel will do the trick for a subtle take on the soap brow look. Use it as the second step in your brow routine after filling your arches with an eyebrow pencil. Brush them upwards with the L'Oréal Paris Unbelivabrow Topcoat, and it will not only make your brows stay in place for up to 30 (!) hours but also waterproof them.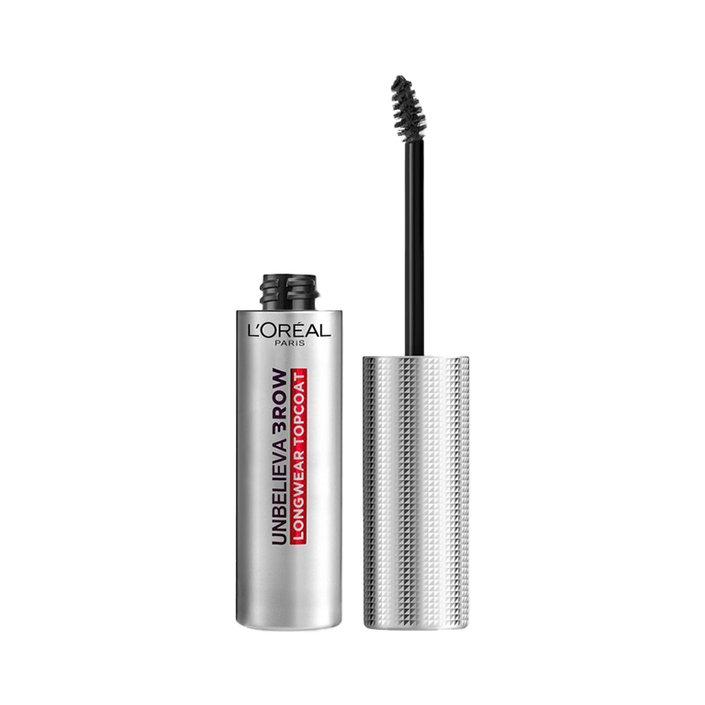 If you don't like the feel of a super sculpted eye, the Maybelline Express Brow Duo 2-in-1 Eyebrow Pencil might be your perfect match. It has a defining wax pencil on one end to subtly sculpt your brows to your liking and a powder on the other to fill in sparse areas.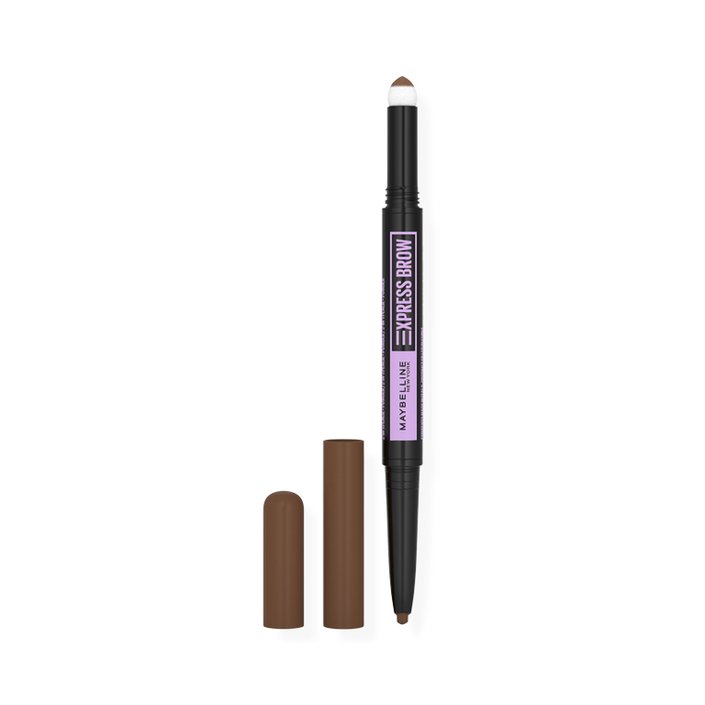 If you love a multifunctional beauty product, you need this one on your radar, too. It's dual-ended, with a primer on one side to get that highly coveted brushed-up structure and tinted brow cream on the other to amp up the fullness of your arches.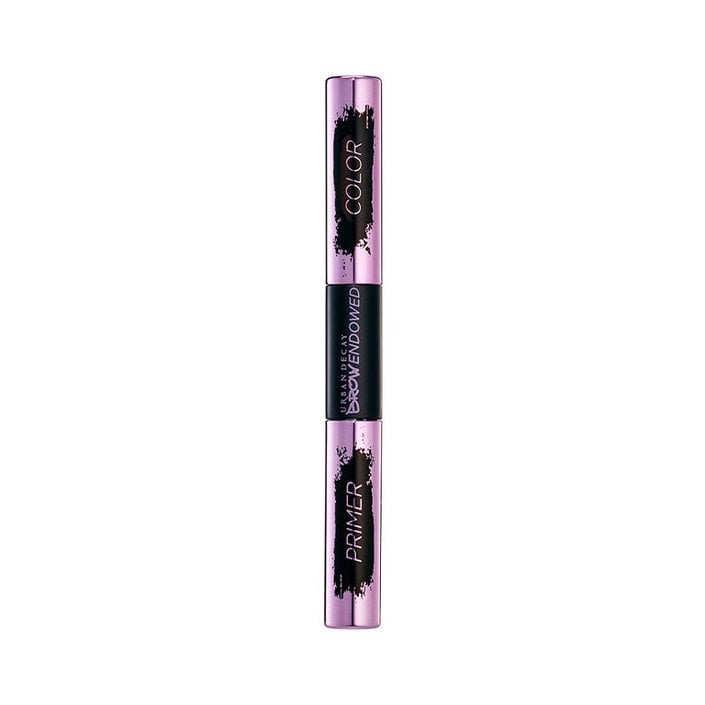 If you want a brow gel with color, check out this formula from Lancôme. It was dreamt up by celebrity makeup artist Lisa Eldridge, and designed to densify, set and hold brows all day long. Its ingredient list includes rose extract to condition your arches, so it basically doubles as a serum in its own right.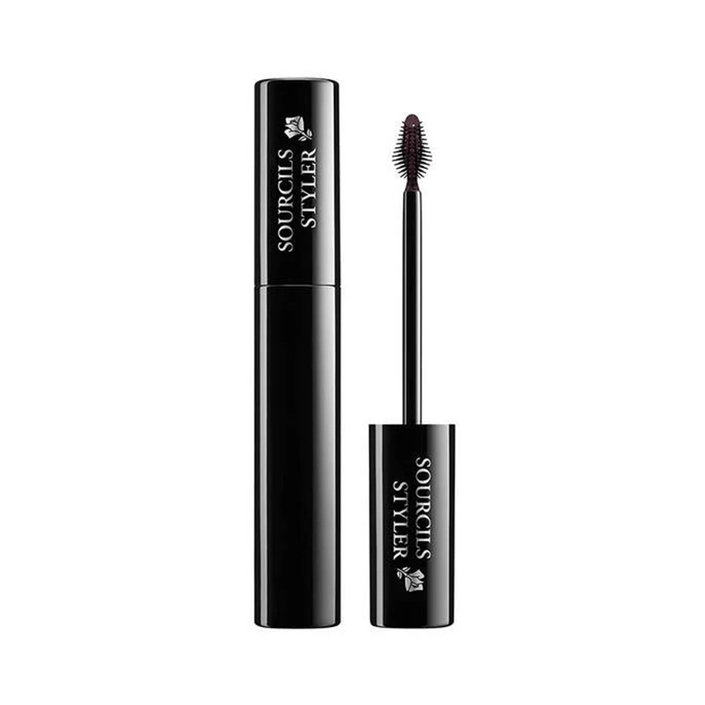 Lock down brows with this clear gel, formulated by celebrity eyebrow stylist Joey Healy. This formula will set your eyebrows hairs in place for the day without feeling stiff or crispy. It'll keep your arches looking and feeling fluffy yet shapely.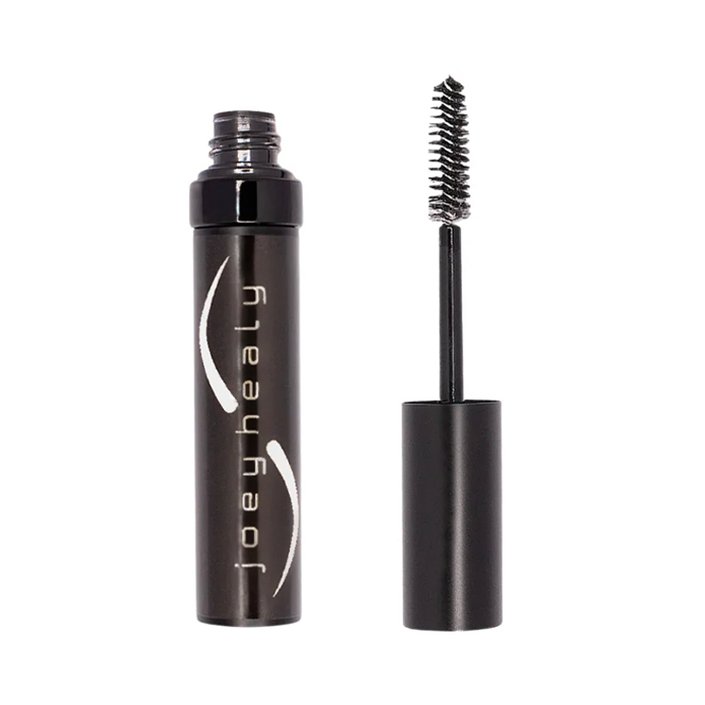 We can't forget to mention the West Barn Company's Soap Brow in Extra Strong, Gabbay's favorite soap brow product and a mainstay in her kit. If you're looking to take the more traditional soap brow route, this is a solid product that'll get the job done — and won't budge until you wash it off in the evening.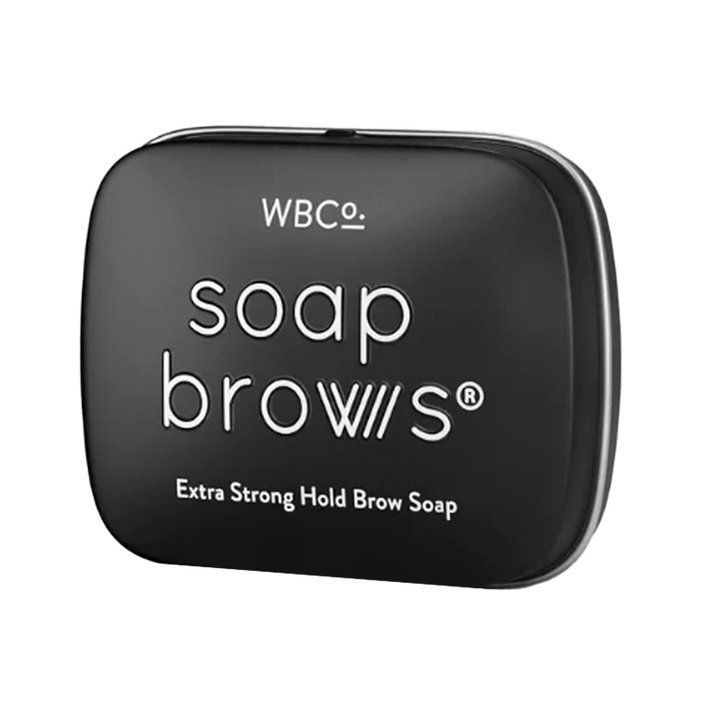 This "extreme-hold" brow gel from e.l.f. Cosmetics has your back if you want to achieve that ultra-slick laminated look. It's infused with aloe to help nourish your brow hairs while they're sculpted to perfection. Not to mention, it's hard to beat the $6 price tag.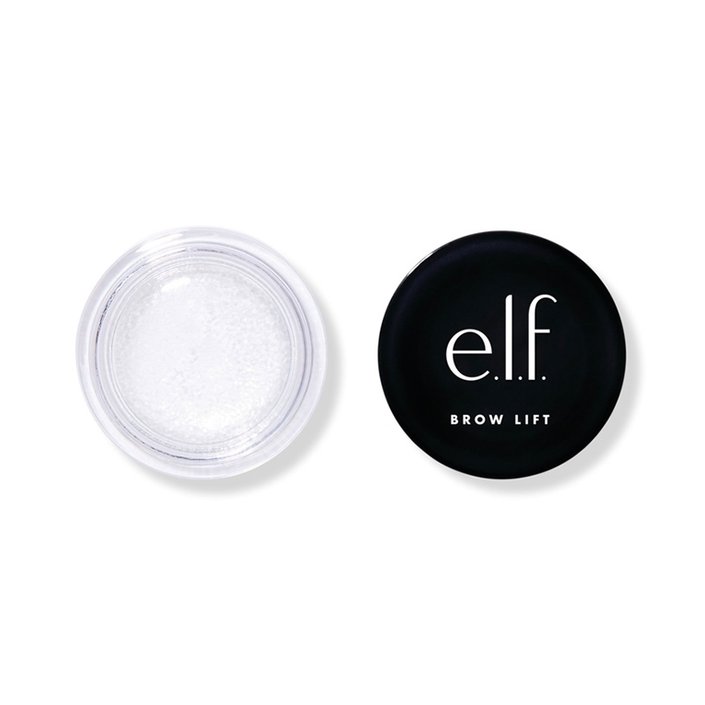 Don't own a spoolie? No problem! The Essence Brow Styling Soap Set comes with one and a built-in mirror, so you have just about everything you need to perfect your brows on the go. Amazingly, this one's the most affordable on our list, coming in at just $5.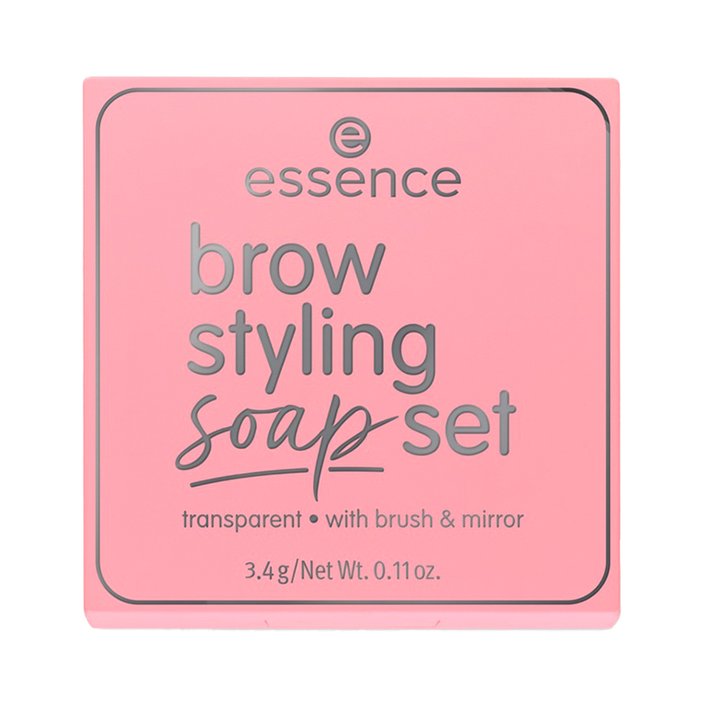 Read more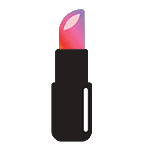 Back to top