Lip Plumper 101: How Lip Plumping Products Actually Work
November 15, 2023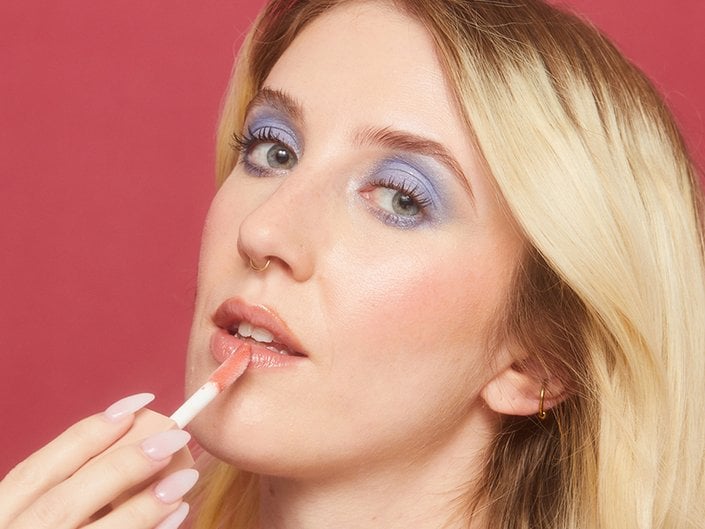 Lip plumpers are abundant in the makeup universe and if you use them regularly, you're no stranger to the familiar tingling sensation that they provide. Although many of us crave fuller lips now and again, sometimes it makes us wonder what really is in the formulation of these magical lip-plumping products — what ingredients make them work? Fortunately, L'Oréal associate principal chemist Roselin Rosario has the answers to our lip-plumping queries. Ahead, find everything you need to know about lip plumpers, including its formulation and the editor-approved ones we're loving.
How Are Lip Plumpers Formulated?
Because lip plumpers are a part of the lipstick family, they are formulated in a similar way, but Rosario notes that there is one main difference: the addition of plumping ingredients. "Plumping ingredients such as capsaicin are included as well as hydration ingredients to improve the overall look of the lips and high shine for a volumized lip look," she says. The plumping ingredients are included at specific concentrations to ensure their safety.
What is the Main Ingredient in Lip Plumpers?
Hyaluronic acid, peppermint, cayenne pepper, and jojoba oil are often infused into lip plumpers to give lips that tingling sensation. Capsaicin is also often used, which is a compound found in hot peppers, as well as ingredients like peppermint and ginger that also cause a similar effect. "The tingling sensation is from these ingredients, and it indicates that they're working," Rosario adds.
These ingredients are key in building lip plumpers differently from regular lip products. According to Rosario, "Lip plumpers contain active ingredients that cause plumping, which a normal lipstick does not contain. Most plumping ingredients work by causing a temporary mild irritation of the lips."
Are Lip Plumpers Safe?
The ultimate safety of your favorite beauty products will depend on the brand you purchase from and their individual testing. Lip plumpers created by L'Oréal Paris, as with any other beauty product, are thoroughly tested for safety and claims. "Tests are performed to ensure that the plumpers are safe to use and would not cause undesirable side-effects to healthy individuals using the product recommended," says Rosario. The lip plumpers are also tested for efficacy — to ensure that they really work.
Why You Should Never DIY a Lip Plumper
While lip plumping is meant for mild, temporary irritation, Rosario warns against trying a DIY version at home. "People interested in lip plumping should choose a product from a reputable brand, because DIY-ing a lip plumper without knowing the right concentration of an active ingredient and safety testing can cause mild irritation to turn into a serious effect," she says.
9 Best Lip Plumpers
Instead of playing chemist with an at-home lip plumper, leave the mixing to the professionals with one of the below editor-approved favorites.
This lip gloss offers a coat of plumping, lustrous shine and a subtle tingling effect. It comes in six sheer shades that sparkle on their own or make great plumping lip toppers that can be layered over your favorite lipstick. You don't need a lot of this glossy goodness to get the plumping effect — instead, apply a light layer of the shimmery pigment for a low-cost, plumped pout.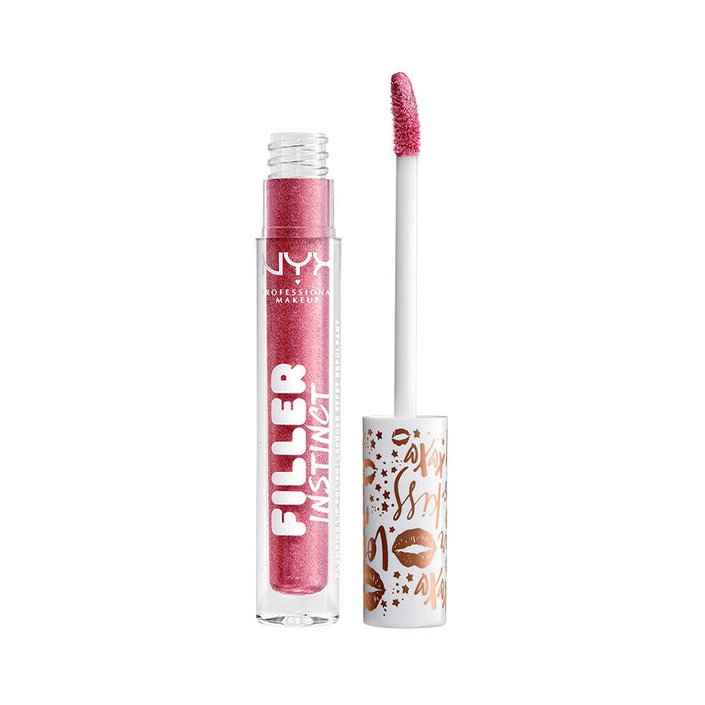 For those who want a lip plumper without the tingling sensation, reach for a lip gloss formulated with hyaluronic acid for a fuller looking lip. This pick hydrates your lips, making them appear instantly smoother and fuller. Choose from eleven shades of pinks, purples and neutrals for a lip that will elevate any makeup look.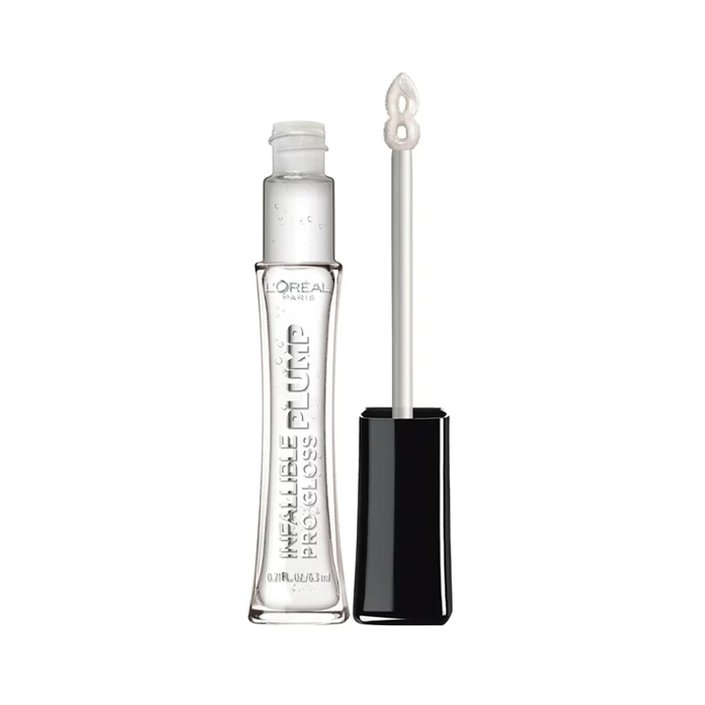 Subtly plump up your lips with this plumping lip color that provides a semi-sheer wash of color. This glossy balm-meets-lipstick hybrid imparts lips with a juicy shine from the added hyaluronic acid and ginger. Lips will enjoy up to eight hours of hydration with one swipe.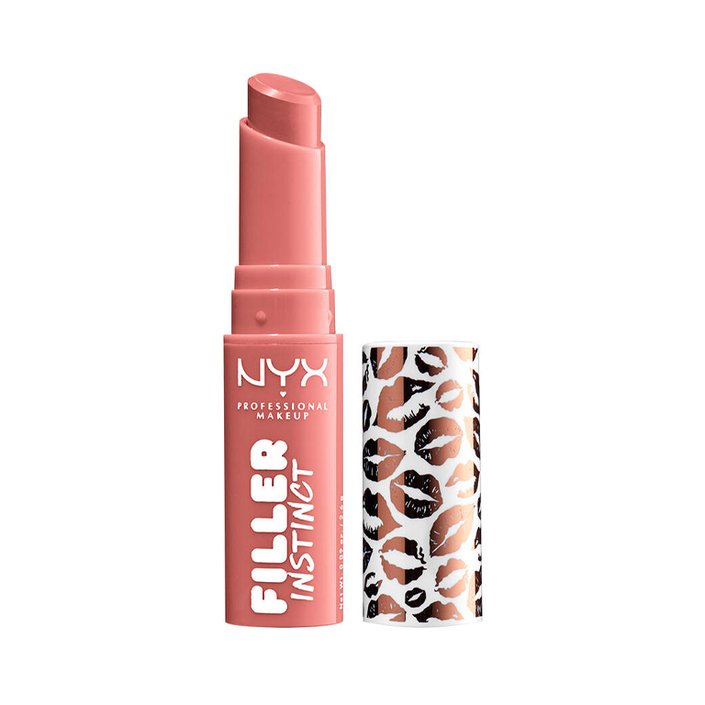 Throw this lip plumper in your bag when you're headed out to hang with your friends, because they're going to be asking you about your lip gloss all night. This hydrating lip plumper leaves a universal, sheer rosy tint on lips for a subtle touch of color. Its plumping abilities come from the infused hyaluronic acid; castor oil locks in the moisture.
Enjoy the vibrant pigment and non-sticky glaze of this TikTok-favorite gloss, with the added plumping effects of the infused chili pepper. This lip gloss feels warm on the lips, proving that the plumping portion is working, while leaving behind a glossy or shimmery finish (depending on the shade you choose). We love the XL doe foot applicator that's cushiony on lips and applies in one swipe.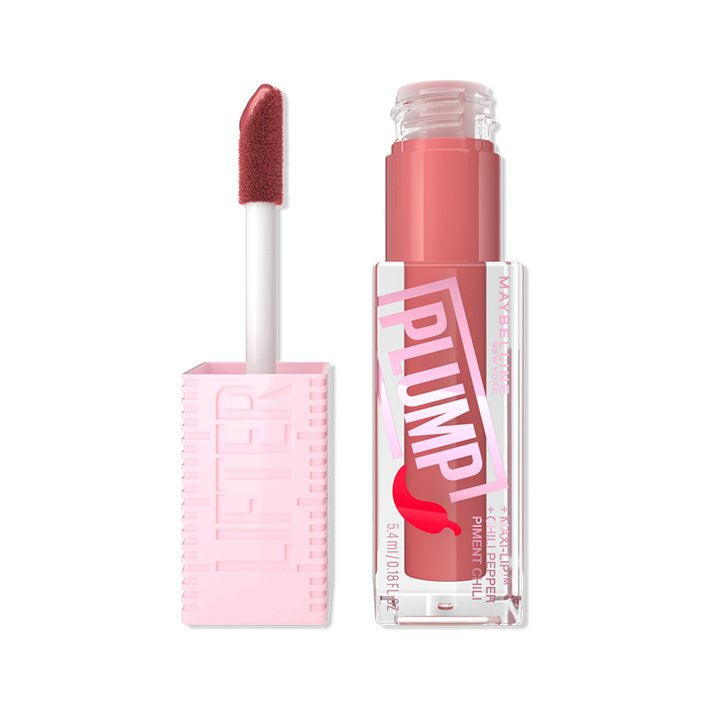 As seen by the previous picks from this list, NYX Professional Makeup doesn't play around with their lip plumpers — and this new lip gloss proves that further. Flashback to the 2010s when the duck face was the most popular pose in every selfie with this high-pigment lip gloss that offers intense plumping and shine. Choose from 16 colors and one translucent shade to amplify your makeup look.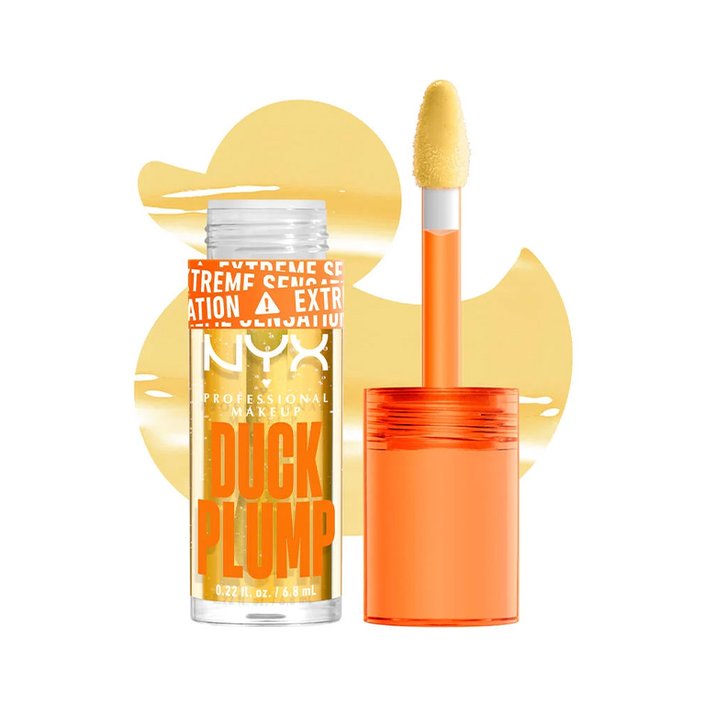 Get the look of smooth, shiny and plump lips with this gloss. Active ingredients include a trademarked plumping complex along with shea butter and rosehip oil to keep lips soft and supple. Lips are softly plumped without any stinging or irritation.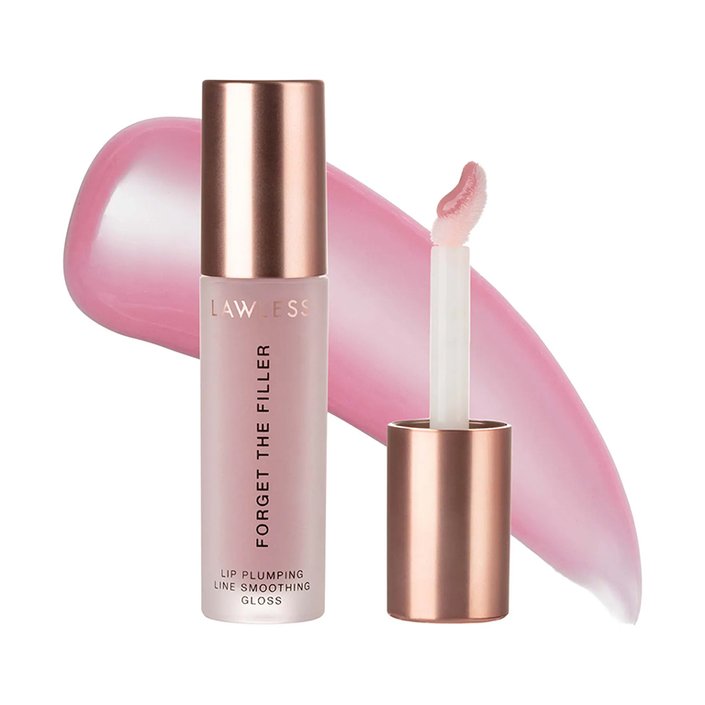 For those who want a lip plumper for everyday use, regardless of how much makeup you're wearing, reach for this transparent option from NABLA. The volumizing balm layers a glossy formulation of caffeine, Capscium, ginger and vitamin B3 to create an immediate plumping effect.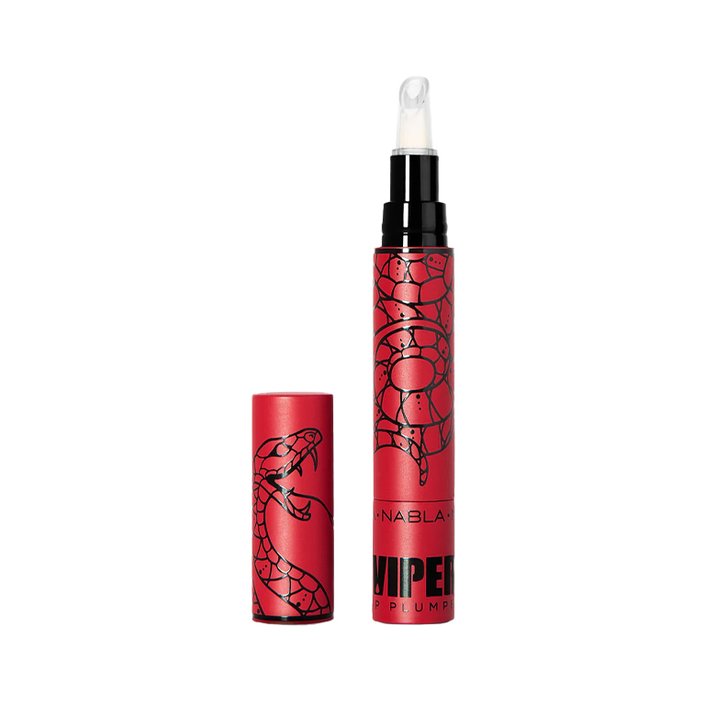 Perfect for the newbie makeup lover in your life, or for those who prefer a light lip plumper, this pout-plumping lip gloss from florence by mills uses natural ingredients to create the appearance of fuller lips. The formulation of wild chili pepper, ginger and shea butter plumps lips in just one swipe, while the cooling menthol creates that slight tingling sensation that lip plumpers are known for.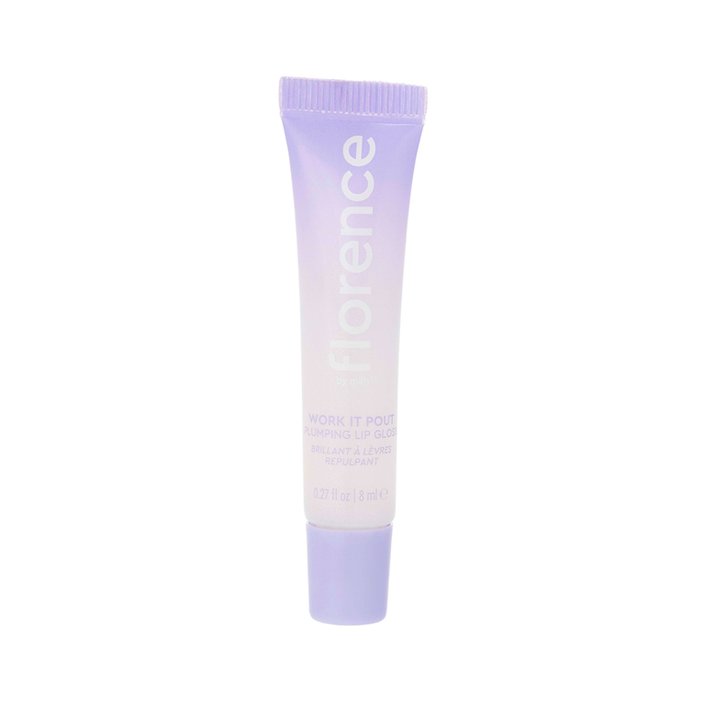 How to Apply a Lip Plumper
Wearing a lip plumper is as easy as swiping the product on your lips, but a little refresher never hurt anyone — especially if this is your first time using this specific product. For the best lip plumper application possible, keep in mind the below steps.
Step 1: Get Your Lip Plumper
Choose from one of the nine editor-beloved lip plumpers above to enhance your lips with a plumping look and some added color. If you prefer a light plumping effect, opt for a lip product with hyaluronic acid, like the previously mentioned L'Oréal Paris Infallible Pro Plump Lip Gloss or Lancôme L'Absolu Rôsy Lip Plump. For those wanting a little more bite to their plumper, try the NYX Professional Makeup Duck Plump High Pigment Lip Gloss or the Maybelline New York Lifter Plump Lip Plumping Gloss.
Step 2: Start With Clean, Dry Lips
Similar to any makeup application, start with a clean surface for the smoothest application possible for your lip products, and to remove any flaky skin pieces or residue on your lips. Avoid using a lip scrub that may irritate your lips when a plumping product is layered on top. Instead, gently buff away any dry skin with a slightly damp, warm washcloth and exfoliate lips in a circular motion.
Step 3: Apply Your Lip Liner or Lipstick
The beauty of lip plumpers is that they make amazing lip toppers.Try recreating the trendy cherry cola lip look with a plumped spin using the Urban Decay 24/7 Glide-On Waterproof Lip Liner in Liar to outline your pout before layering the NYX Professional Makeup Smooth Whip Matte Lip Cream in Velvet Robe on top.
Step 4: Start With a Thin Layer of Lip Plumper
Regardless of the lip plumper you use, start with a light layer to see how the formula affects your lips. Add more if you want a hyper-glossy look or for a more intense plumping effect. If the tingling sensation turns painful, wipe off the product immediately.
Read more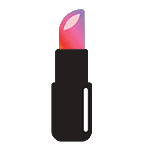 Back to top