Why Your Foundation Looks Patchy and How to Fix It
August 21, 2023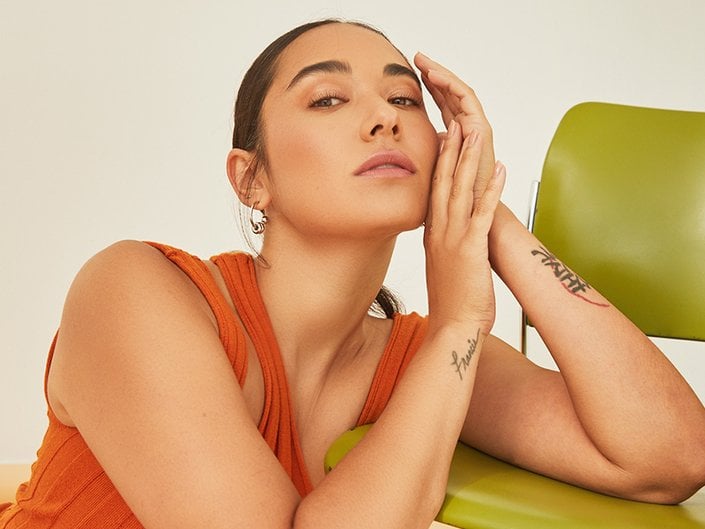 Patchy foundation is a makeup lover's worst nightmare — especially if you've spent a significant amount of time perfecting the rest of your makeup. If you're struggling to build the right base routine, don't worry — as it turns out, there are ways to completely avoid patchy makeup and foundation, and all it takes is hydration and the right combination of products. Ahead, NYC-based makeup artist Mary Irwin breaks down how to keep patchy foundation at bay, plus how to fix it if it happens to you. Plus, keep reading for some of our editors' go-to foundation choices.
Patchy Foundation Causes
According to Irwin, there are many reasons why your foundation might be patchy. "The wrong formula of foundation, mixing products with ingredients that don't match or dehydrated skin are all culprits," she says. Keep reading for more specifics.
You're Using the Wrong Foundation for Your Skin Type
Your foundation shouldn't just be a good match for your skin tone — it should also be tailored to your skin type, the same way your skincare routine is. "Most people are not as oily as they think they are, and using ultra matte foundation on already dry skin is another recipe for a patchy face," explains Irwin. Always look on the label of your foundations to determine the skin types they're formulated for. You should also consider the way your skin type fluctuates based on factors like the changing seasons or your hormones, and adjust your choice of foundation according to how your skin is presenting at the moment.
You're Using Products With Clashing Ingredients
You've likely heard not to mix a silicone-based primer with a water-based foundation (or vice versa), but do you know how to determine the difference between formulas? Check the ingredient list on the product's packaging or on the website. Silicone-based primers and foundations will usually contain ingredients ending in -cone or -siloxane as the second or third ingredient, while water-based products will not have any oils or silicones at the top of the ingredient list. As makeup artist Kasey Spickard previously told Makeup.com, silicone-based makeup will "work well for those with skin imperfections like large pores and wrinkles, as silicone can help to blur and fill them in and create a smoother surface." Meanwhile, water-based foundations "work well for those with dry or combination skin as they tend to be more natural-looking and can help hydrate the skin." Water-based formulas also tend to be non-comedogenic, making them a good option for skin that's prone to breakouts.
Your Skin Isn't Hydrated Enough
As Irwin explained above, having dehydrated skin is another major culprit for patchy foundation. Before you apply your foundation, a hydrated canvas is key — you can find out how makeup artist Nick Barose preps his celebrity clients' skin for the red carpet here, using plenty of moisturizer and a clean, damp towel to exfoliate.
How to Fix Patchy Foundation
Tip 1: Focus on Makeup Prep
When it comes to avoiding patchy foundation, Irwin says that you want to pay extra attention to the products you use, and make sure your skin is well hydrated and prepped for makeup. "A good moisturizer, a primer that mixes well with foundation and setting the foundation will all help to make sure your makeup stays where you want it." For this, we recommend the NYX Professional Makeup Plump Right Back Primer + Serum, a makeup-gripping formula that hydrates and plumps the skin as it extends the weartime of your foundation. It's made with multiple antioxidants, vitamins and hyaluronic acid, a powerhouse hydrator.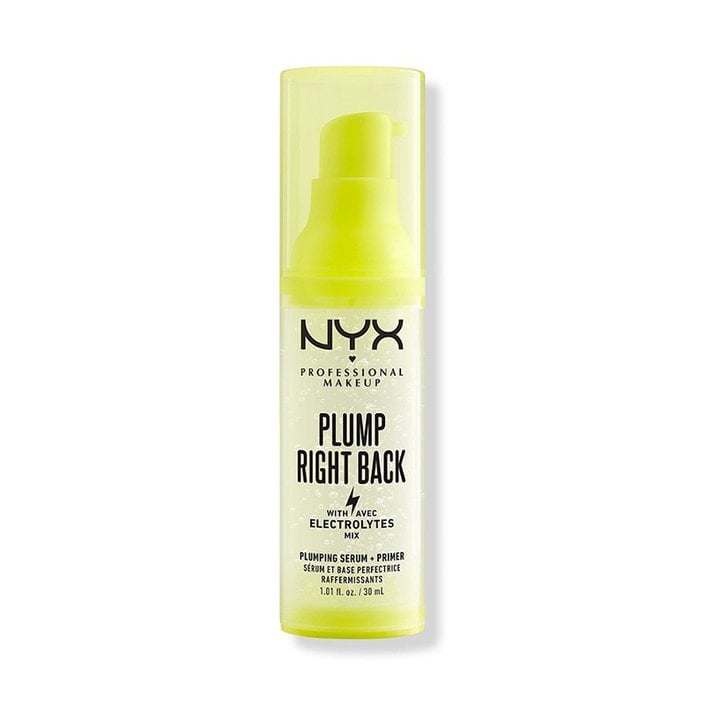 Tip 2: Be Patient with Powders
If you're using a liquid or cream foundation, make sure it is completely dry before you layer any powder products on top. If you don't allow it to dry down, the brushes and powder formulas may lift the cream and liquid products, contributing to a patchy appearance. It's also helpful to only set your face with powder in key areas — apply with a light hand and stick to the T-zone, or the areas where your skin gets shiniest throughout the day.
Tip 3: Pat With a Damp Makeup Sponge
Prepping the skin correctly before foundation is a true way to eradicate patchiness before it starts, but if your foundation is already patchy, Irwin has another trick that can help. "Take a damp sponge and blend out the patchy spots," she says. It's best to do this step before you apply any powders on top of your foundation.
Our Favorite Foundations for Avoiding a Patchiness
This makeup artist-favorite foundation has a silky, light-as-air finish that helps perfect your skin without appearing patchy or cakey. It's a medium-coverage formula, meaning it's perfect for building up or sheering out as you see fit for your makeup look. Plus, the radiant finish gives all skin types a subtle, candlelit glow.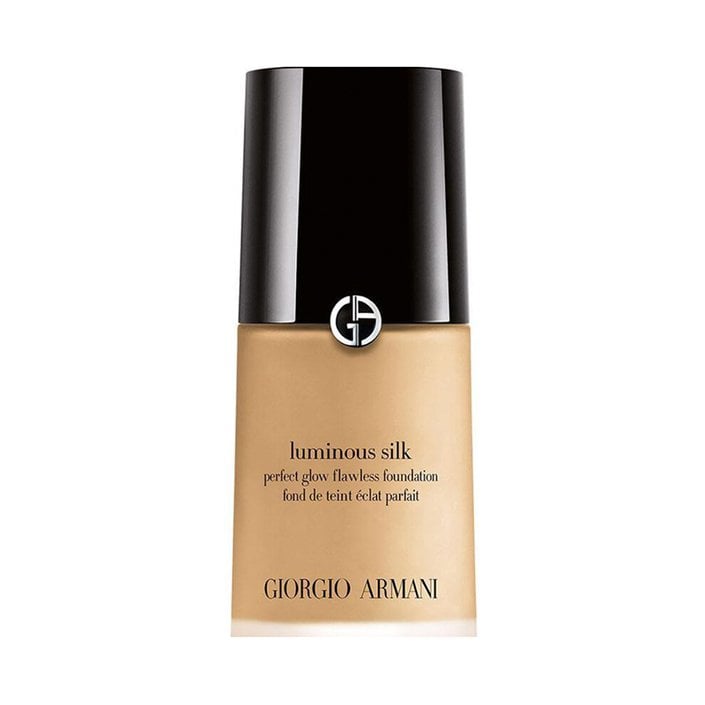 This foundation is a must-have addition in our editors' makeup bags. It's formulated with up to six different pigments to fit a wide range of undertones and available in 47 shades, making it one of the most inclusive drugstore foundation ranges we've seen. Plus, the lightweight formula is easy to blend for a smooth, filtered-looking result.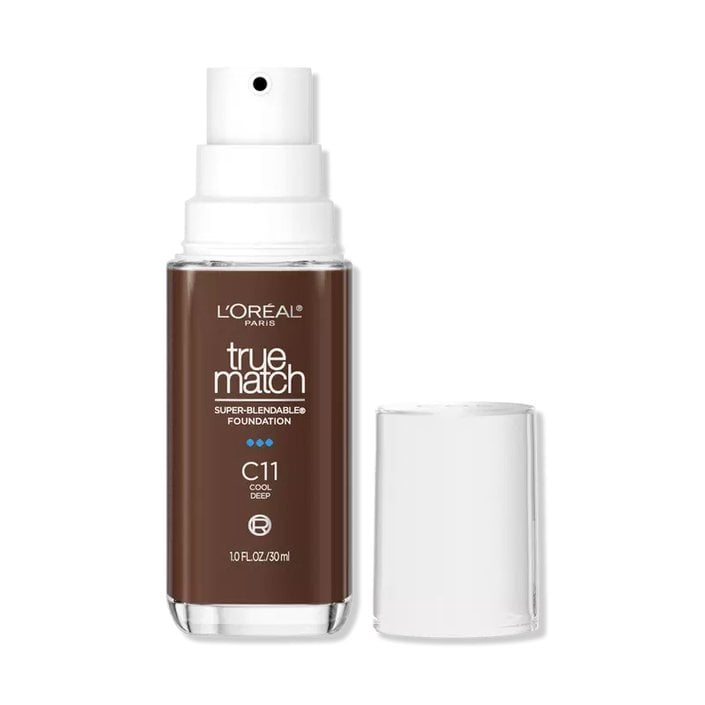 If you have oily or combination skin, this matte foundation belongs in your routine. With a light breathable feel and oil-absorbing ingredients, it helps to control shine and minimize the look of large pores. This foundation comes in 40 shades and offers up to 12 hours of wear, in addition to being non-comedogenic.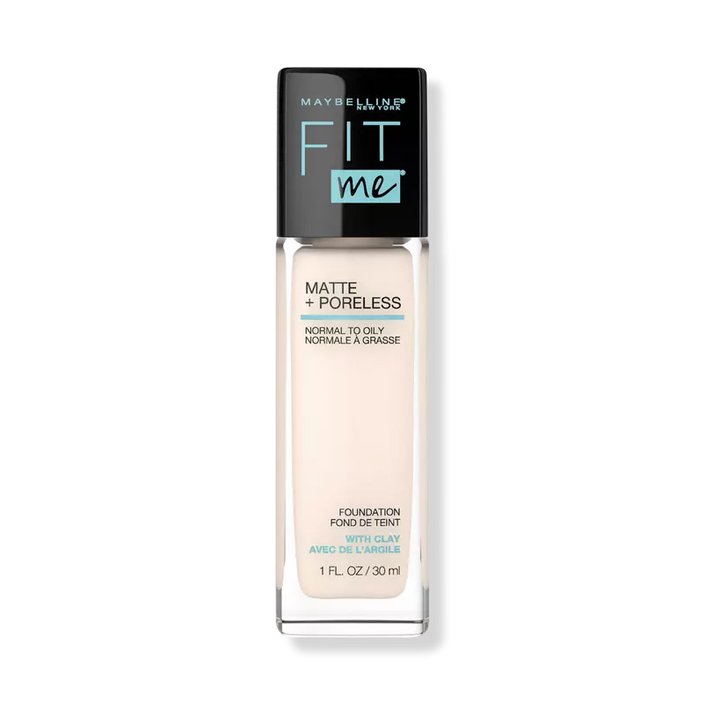 With medium coverage and a subtle radiance, this foundation leaves your skin looking as smooth as freshly polished stone. We love the addition of nourishing skincare ingredients, such as SPF 27 and a base of hyaluronic and mandelic acid serum. This foundation is sweat-resistant, non-comedogenic and gentle enough for sensitive skin.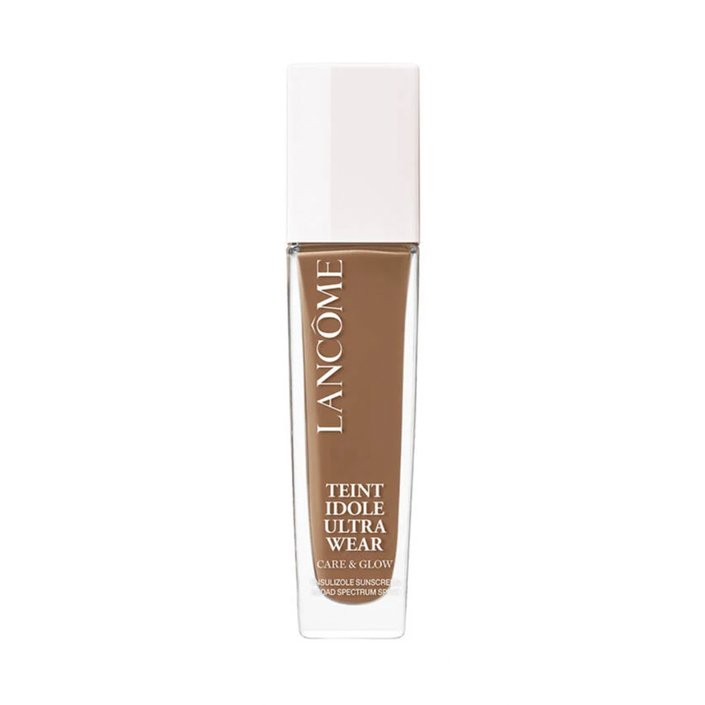 For skin that appears matte but not flat, the YSL Beauty All Hours Foundation is our editors' go-to. It remained shine-free and flattering on our team members with oily and combination skin, but it didn't go patchy or emphasize flakes on those of us with dry skin types. Oh, and before we forget — it's also transfer-proof, waterproof and heat-resistant, with SPF 30 and a 24-hour weartime.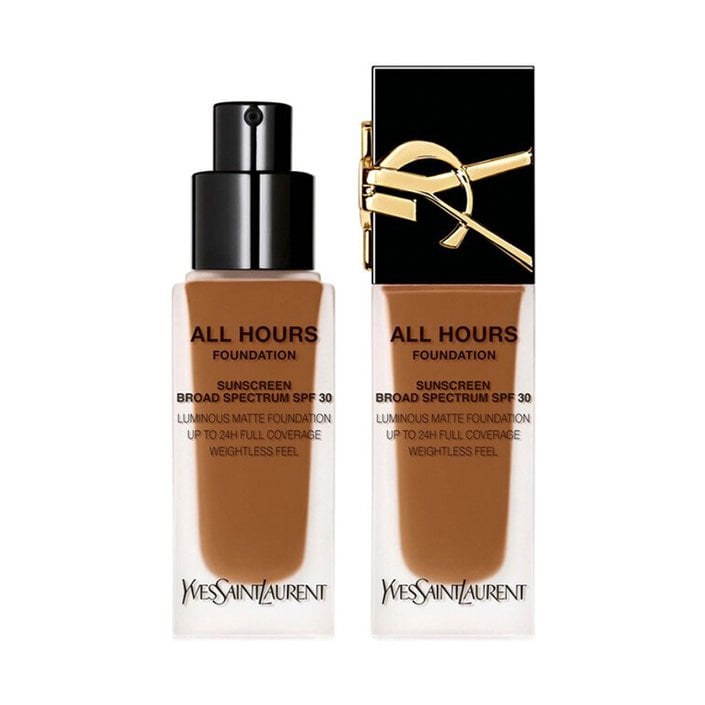 This formula is a hybrid of foundation and sunscreen, with light-to-medium coverage and broad-spectrum mineral SPF 30. It's also the first and only complexion makeup product to receive a seal of acceptance from the National Eczema Association, making it a gentle enough choice for any skin type. A light layer evens out the skin while still letting your freckles and skin texture shine through, but you can easily build the formula to a true medium coverage level.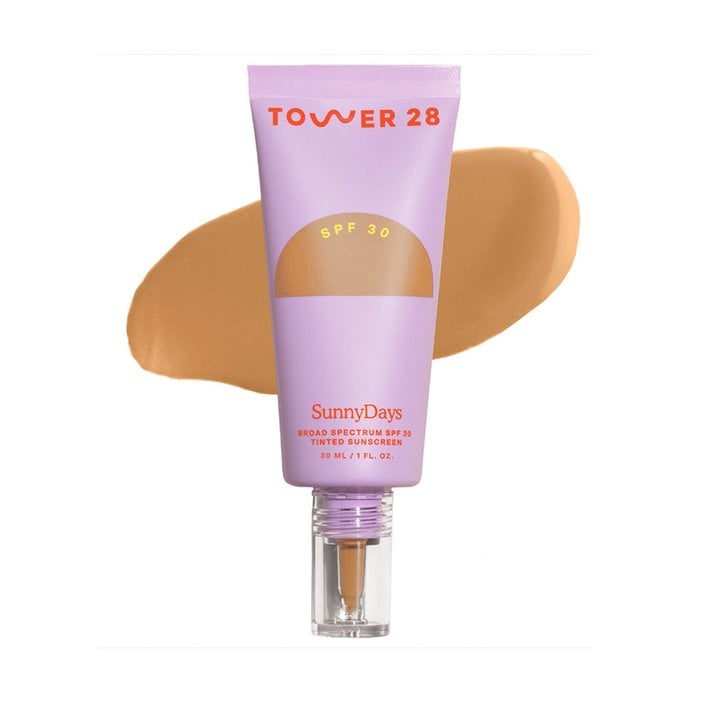 With long-wearing, customizable coverage and a radiant finish, this foundation gives all skin types an ultra-smooth, perfected finish. It's non-comedogenic and pairs beautifully with both powder and cream products, so you don't have to worry about separation, patchiness or pilling when you layer on blushes and bronzers.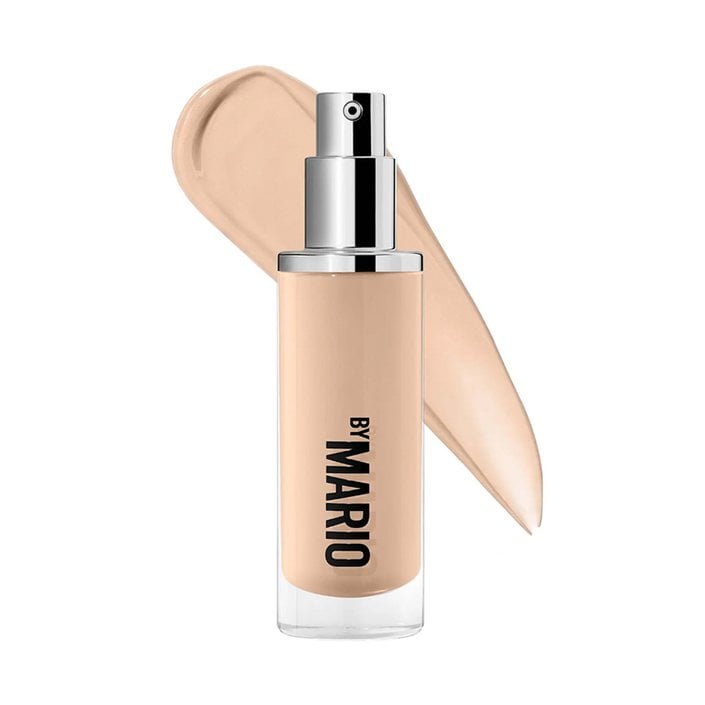 Read more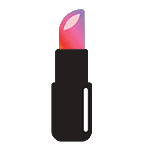 Back to top