Beauty Q&A: Why Is My Foundation Patchy?
May 22, 2020
Patchy foundation is a makeup lover's worst nightmare — especially if you've spent a significant amount of time perfecting your beat. As it turns out, there are ways to completely avoid patchy makeup and foundation, and all it takes is hydration and the right makeup base. Ahead, NYC-based makeup artist Mary Irwin breaks down how to keep patchy foundation at bay, plus how to fix it if it happens to you.
What Causes Patchy Foundation?
According to Irwin, there are many reasons why your foundation might be patchy. "The wrong formula of foundation, mixing products with ingredients that don't match or dehydrated skin are all culprits," she says. For example, mixing a silicone-based primer with a water-based foundation is going to separate on the skin because the ingredients don't mesh well. "Also, most people are not as oily as they think they are, and using ultra matte foundation on already dry skin is another recipe for a patchy face."
How to Avoid Patchy Foundation
When it comes to avoiding the patchy foundation phenomena, Irwin says that you want to pay extra attention to the products you use, and make sure your skin is well hydrated and prepped for makeup. "A good moisturizer, a primer that mixes well with foundation and setting the foundation will all help to make sure your makeup stays where you want it." For this, we recommend beginning your routine with a hydrating moisturizer like the NYX Professional Makeup Bare With Me Cannabis Sativa Seed Oil Moisturizing Primer SPF 30. Next, apply a hydrating, gripping primer like the Tula Brighten Up Smoothing Gel Primer that will not only moisturize your skin, but it will also lock in foundation. Apply a water-based foundation on top, like the Urban Decay Stay Naked Lightweight Liquid Foundation.
How to Fix Patchy Foundation
Prepping the skin correctly before foundation is the true way to eradicate patchiness before it starts, but if your foundation is already patchy, Irwin has another trick that can help. "Take a damp sponge and blend out the patchy spots," she says.
Read more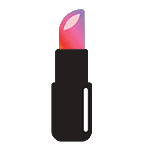 Back to top