The Best End-of-Summer Lipstick for Your Skin Tone
August 01, 2019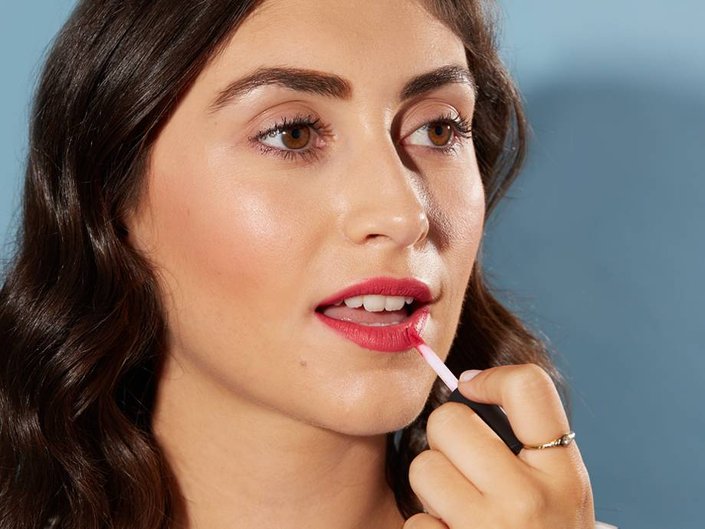 One of our favorite things about the seasons changing is the opportunity it brings for mixing up our makeup routine — specifically our go-to lipstick color. Toward the end of summer, as our weekends are spent embarking on fun adventures and long hours soaking up some sun (with SPF, of course), we gravitate toward lipsticks that give us a nice pop of color. Ahead, find plenty of lipstick inspiration as our editors share their favorite late-summer shade to wear that complements their skin tone. 
Jessica, Assistant Beauty Editor
There's just something so fun and freeing about picking a bright summer lip color. Maybe it's because I usually opt for the same universally flattering, subtle nude shade, but when I do decide to go big with a more eye-catching color, it makes me feel some type of way. For late summer, NYX Professional Makeup Soft Matte Lip Cream in Ibiza is the perfect deep rosy pink to complement my light olive skin tone. It feels fresh and bright without being overpowering.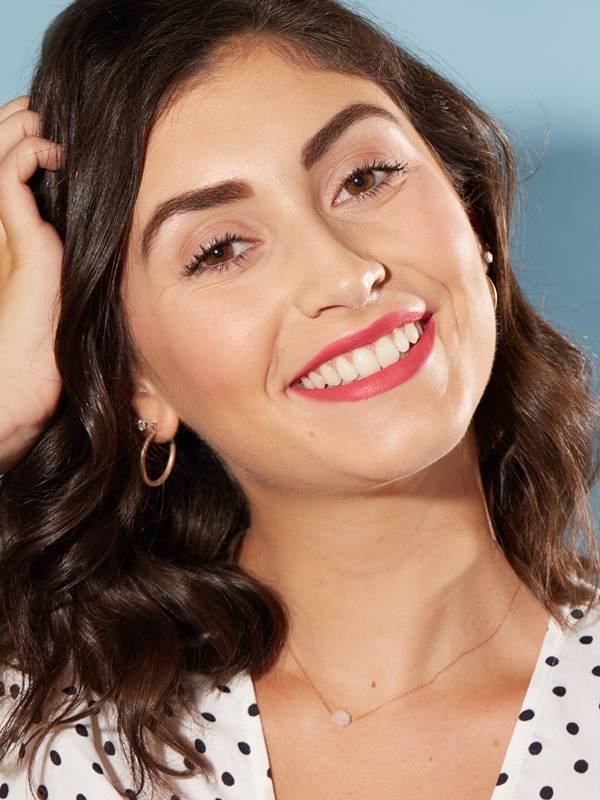 Genesis, Assistant Beauty Editor
One thing my mother taught me was not to be afraid of a bright lipstick. And while you'll mostly catch me wearing a subtle nude shade for most of the year, during the summer and almost-fall seasons I like to follow Mom's advice and play with the Maybelline New York Superstar 24 2-Step Liquid Lipstick in Crisp Magenta. It's a bright pink-reddish shade that stands out beautifully against my medium-tan skin tone. Not to mention, it serves double-duty as a liquid matte lipstick and a balm, so that you get long-lasting wear sans the feeling of dry lips.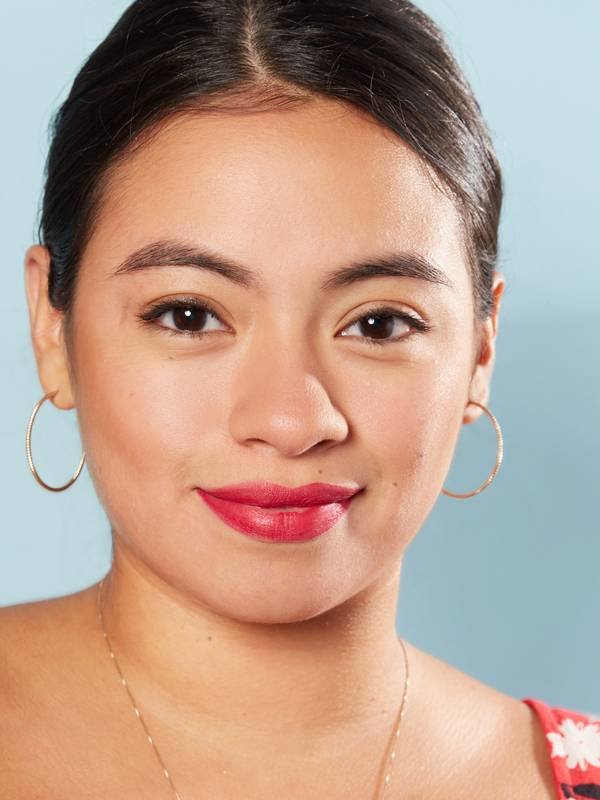 Sarai, Assistant Beauty Editor
I'm in love with the NYX Professional Makeup Filler Instinct Plumping Lip Polish in Sparkling Please. Once I apply the gloss on my lips, I feel a tingling sensation that lets me know that the plumping magic is working. In just one swipe not only am I left with a full pout but, the color leaves a luminous clear coat with a pink and gold sparkle finish that looks amazing on my mahogany skin tone. I love to use Sparkling Please to enhance my melanin glow!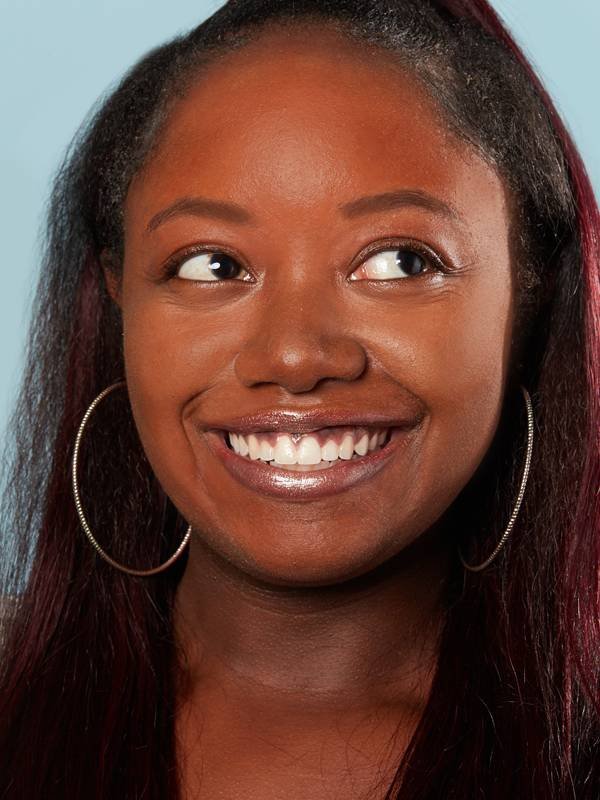 Jillian, Social Media Editor
It just doesn't feel like summer without a fun and bold lipstick color, which is why I *always* keep Maybelline New York SuperStay Ink Crayon Lipstick in Hustle in Heels on me. Call me crazy, but this just might be the perfect shade of red (at least for me). The blue undertones complement my fair skin so well, and the pigment is so bright that it's perfect for those sunny summer days. I'm already on my second tube of summer!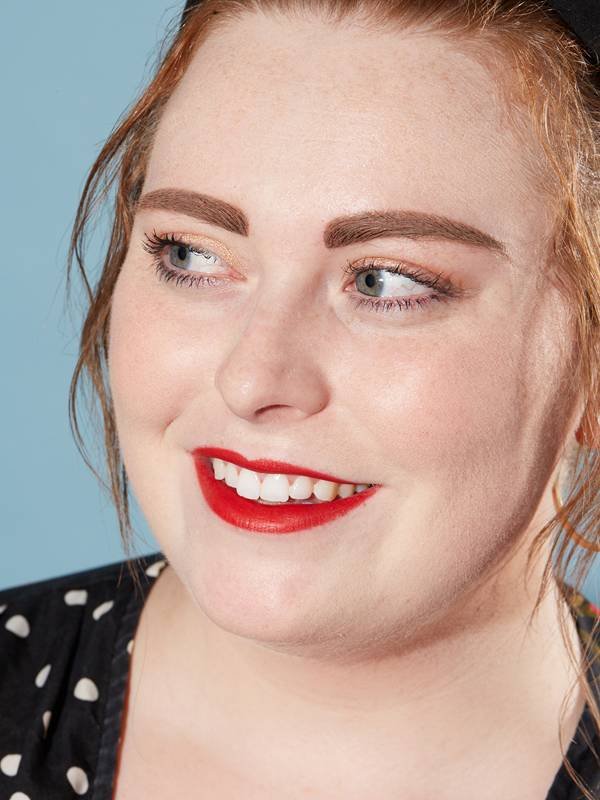 Read More:
How to Choose Highlighter Based on Your Skin Tone
Hear Me Out: Press-On Acrylic Nails Are Life-changing
A Guide to Every Face Makeup Brush You Could Ever Need
Read more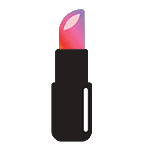 Back to top