The 10 Best Mascaras to Shop at Sephora
July 13, 2022
Mascara is arguably one of the most personal makeup products out there. And given how unique everyone's lashes and lash preferences are, it's safe to say that finding your go-to mascara formula can be a little difficult.
However,
Sephora
is an excellent place to shop if you're looking for your perfect match — the options feel practically endless. And after testing dozens of formulas, we're sharing our top ten picks for long, voluminous, beautiful lashes, below.
1 / 10
This ultra-volumizing mascara is formulated with amino acids and shea butter to nourish and soften your lashes while giving them a full, dramatic appearance. One side of the brush is shaped like an 8 to build volume, while the other side is flat, helping to give your lashes a more lifted appearance.
2 / 10
If extreme volume is your goal, you won't be disappointed with this ultra-volumizing pick. The smudge-proof formula delivers up to 200% more volume, and the oversized brush makes it easy to pack on the product.
3 / 10
The narrow brush on this mascara makes coating each individual lash a breeze. It provides clean volume and incredible length, and we love that the formula contains biotin and peptides to help strengthen the lashes.
4 / 10
This volumizing mascara has been a fan-favorite for quite some time — and we can totally understand why. In addition to plumping up the volume of your eyelashes, it also lengthens and separates them for a fanned-out look.
5 / 10
If you struggle with your mascara smudging but you find that
removing waterproof formulas
is too much of a hassle, this is the buy for you. It adds significant volume to the lashes without looking clumpy or smudging throughout the day. And despite its lasting power and smudge-proof formula, it's easy to remove.
6 / 10
A true classic in the world of lengthening mascaras, this pick defines the eyelashes and gives them an ultra-lengthened, fluffy appearance. Fans of this one say it gives them a false lash effect.
7 / 10
If you struggle with your lashes clumping together, this separating and volumizing mascara is a great option for you. The space between the individual bristles allows you to separate each lash while coating them in the formula for intense volume. Plus, the spherical tip allows you to get into hard-to-reach areas, like the inner and outer corners.
8 / 10
While the large brush and densely packed bristles might look intimidating, this mascara works to dramatically lengthen the lashes for a full, bold look in just a few swipes. The formula contains peptides to condition and strengthen each lash, as well as while panthenol to hydrate them and keep them soft.
9 / 10
Tubing mascaras
are great for people who struggle with flaking and smudging, and this is without a doubt one of the best tubing formulas at Sephora. The relatively small brush allows you to precisely coat your lashes in the volumizing formula that will last hours on end. The bonus? The tube is made from 100% recycled packaging.
10 / 10
If you're looking for an everyday mascara that equally lengthens, separates and volumizes your lashes for a defined but natural look, we have a feeling you'll fall in love with this one. Not only does it make the lashes look beautiful, but the formula contains a strengthening serum that helps to make them look and feel healthier and longer with continued use.
Read more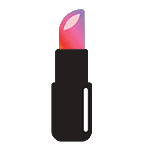 Back to top