It's Almost National Lash Day! Shop Our Editors' Favorite Mascaras
February 13, 2023
National Lash Day is around the corner — and to show appreciation for our very special respective fringes, we asked our editors to share their current favorite mascaras, from drugstore options, to luxe finds and everything in between. Read on for our thoughts on the best lengthening, volumizing and lifting formulas, and maybe even treat yourself to one (or two!) wands to celebrate the holiday.
Alanna, Assistant Managing Editor
My lashes tend to be very straight and sometimes even limp, so a lifting mascara is a total must for me. Lately, I've been obsessing over this new Telescopic Lift formula; it helps lift, curl and shape my lashes like no other formula. The thick-bristled, unique comb of the brush clings onto any and all lashes, no matter how flat they naturally appear. This one is a must-try in my book if you're looking to shop a new mascara for National Lash Day — it won't disappoint!
Ariel, Editor
I've tried a
ton
of different mascaras, from high-end tubes to drugstore formulas, and this one has always come out on top. I've been using it for almost 10 years, and it never fails to make my lashes look long, full and dark. Plus, unlike a lot of mascaras, it doesn't flake or smudge under my eyes. The fact that I can pick it up in any drugstore makeup aisle, anytime, also makes it a favorite of mine. While I love this mascara on its own, when I'm looking for a little extra drama and length, I'll layer it on top of the
Maybelline New York Lash Sensational Sky High Tinted Primer
.
Jordan, Associate Editor
When it comes to my lashes, I prefer a full, feathery lash line over a super long, separated look. While this mascara from Valentino Beauty does add some extra length, its volumizing power is what sets it apart from the countless other mascaras I've tested throughout my life. It delivers up to 15 times more volume than your natural lashes, and I'm obsessed with the fluffy, false-lash effect. Plus, the creamy formula keeps it from clumping, which is one of my biggest pet peeves with volumizing mascaras. This mascara truly lives up to its name, down to the chic Valentino red tube — magnificent!
Kat, Social Media Editor
While one of my favorite parts of my makeup routine is mascara, I have to admit that I hate the process of removing it. I find that a lot of mascaras on the market can be a bit harsh on my lashes, but this one from Lancôme has really changed the game. It's a serum-infused mascara powered by 91% black balm and eight amino acids that gently coats the lashes without making them feel dry and brittle. It gives me the length and volume I need without smudging throughout the day. It's definitely a new staple in my collection!
Photos: Alanna Martine Kilkeary, Ariel Wodarcyk, Jordan Julian, Kat Pierre; Design: Juliana Campisi
Read more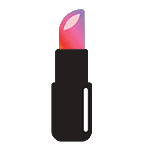 Back to top