45 Life-Changing Beauty Tips Everyone Should Know
May 16, 2023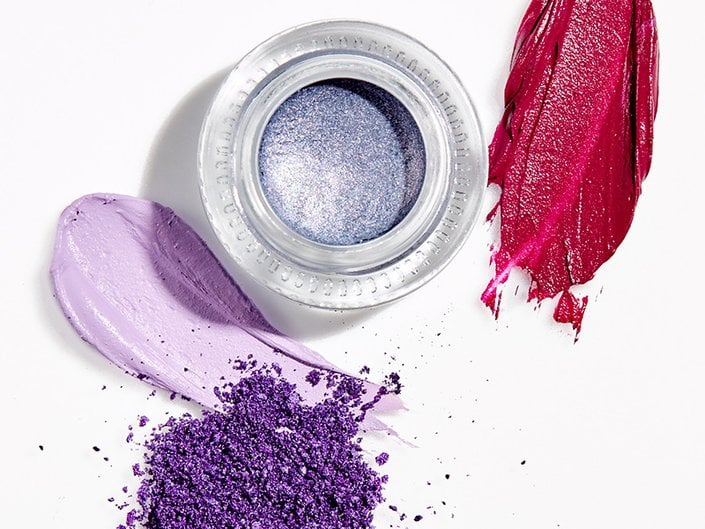 Whether you're a makeup novice or fanatic, there's always room to step up your skills. You could be an expert at drawing the perfect
cat eye
but fall flat in the hairstyling department. Or, maybe you're
a pro at contouring
but struggle with
giving your nails a smooth coat of paint
. Ahead, we're sharing 45 beauty tips from editors, experts and
professional makeup artists
that everyone can benefit from below. Read on to learn how to make your polish dry faster, tips for eliminating eyeshadow fallout and more.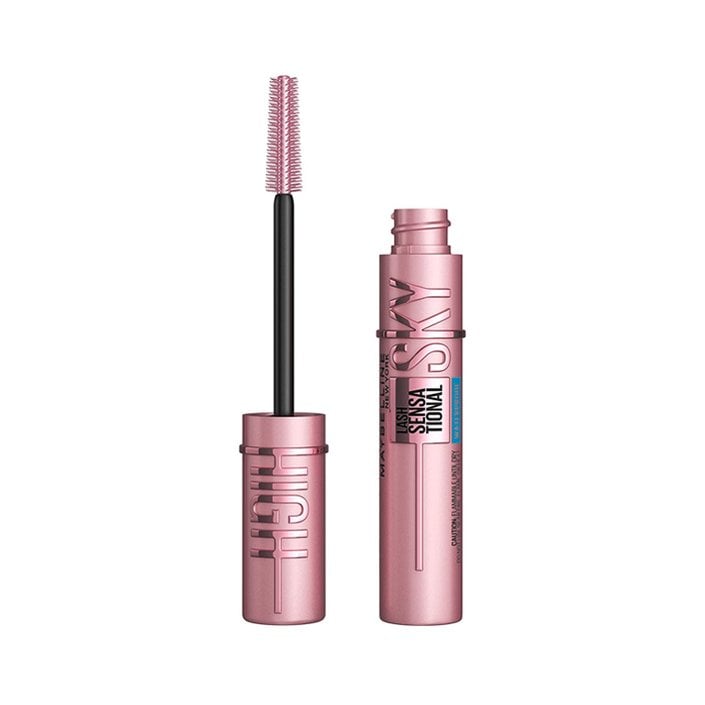 Beauty Tip 2: Ice Water Makes Nail Polish Dry Quickly
After you finish painting your nails, submerge your hands in ice water to help them dry faster.
Beauty Tip 3: Use Powder to Make Your Lipstick Matte
You can make any creamy lipstick look matte with loose powder and a tissue. Simply fill in your lips with your desired color, place a tissue over the lipstick and brush the powder along the tissue. The powder soaks up the shine and gives your favorite lipstick a smooth, matte finish.
Beauty Tip 4: Store Makeup Wipes Upside Down
Store makeup wipes upside down (with the opening of the package facing down) to keep them from drying out. According to makeup artist Kelli Bartlett, this will help the product thoroughly soak through every towelette, starting with the one you're going to use next. We love the CeraVe Hydrating Makeup Removing Plant-Based Wipes.
Beauty Tip 5: Start Your Winged Liner at the Outer Corner
To master the perfect everyday winged eyeliner, start your line at the outer corner of your eyelid. Then, once you have your desired length, begin to fill in the wing. This is easier than carrying the line through to the inner corner of your eye. An editor favorite is the NYX Professional Makeup Vivid Matte Liquid Liner.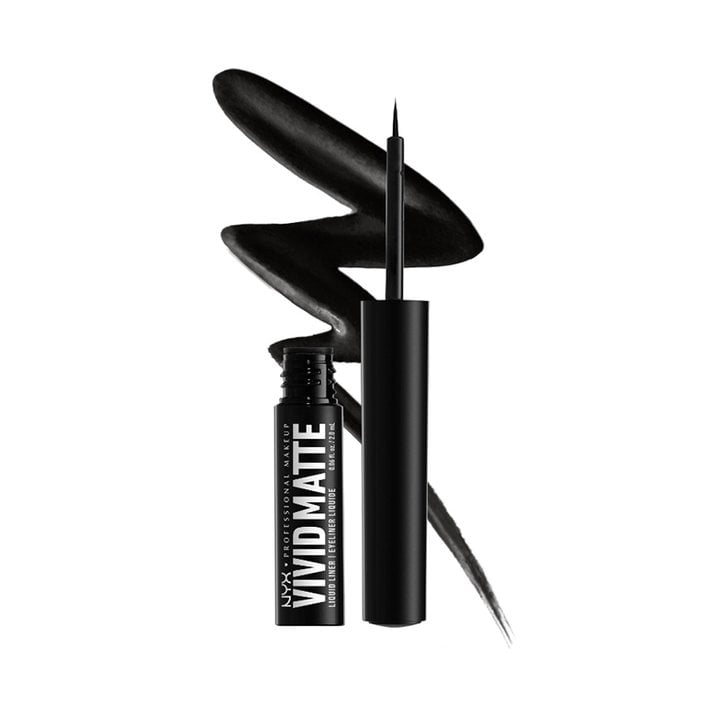 Beauty Tip 6: Use Tape to Catch Eyeshadow Fallout
Packing on heavy or glittery eyeshadow? Use tape under your eyes to catch any fallout and keep the color off of your cheeks.
Beauty Tip 7: Make a DIY Lip Scrub
Get rid of flaky lips with a DIY lip scrub made of coconut oil and brown sugar. Since exfoliated lips are key to preventing your lipstick from pilling, you won't want to miss this step in your routine.
Beauty Tip 8: Prevent Puffy Eyes By Sleeping With an Extra Pillow
Sleep with your head propped up to avoid waking up with puffy eyes in the morning.
Beauty Tip 9: Cover Your Eyelids Before Applying Mascara
Hold a business card, spoon or tissue behind your eyelashes when applying mascara to prevent the product from getting on your eyelids.
Beauty Tip 10: Braid Your Hair Before Bed
Braid your wet or dry hair at night before you go to sleep to wake up with beachy waves in the morning. Setting your hair overnight is the perfect way to save a few minutes when you wake up.
Beauty Tip 11: Spray Your Bobby Pins With Hairspray
Give your bobby pins a coating of hairspray for a better hold. Also, be sure you're wearing them the proper way — with the squiggly side down — to ensure your hair stays in place. We recommend the Garnier Fructis Full Control Anti-Humidity Aerosol Hairspray.
Beauty Tip 12: Use Clear or White Lip Liner
Use a clear or white lipliner pencil to keep your lip color from streaking. Simply line your lips like you usually would, then fill them in with color. Try the Urban Decay 24/7 Glide-On Lip Pencil in Ozone.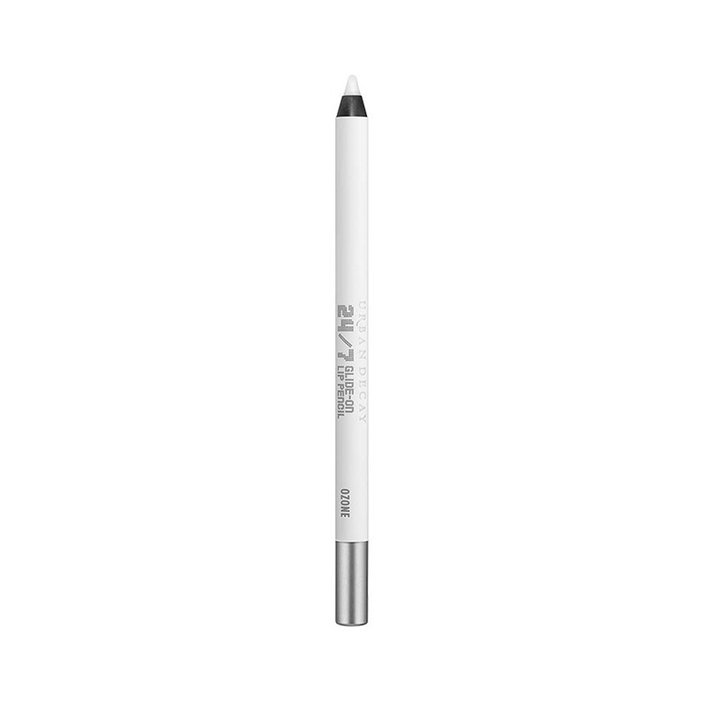 Beauty Tip 13: Mix Your Moisturizer and Foundation for Dewy Skin
Get a dewy glow by mixing your moisturizer with your foundation. It's the perfect way to make a full-coverage foundation a little more sheer and comfortable to wear throughout the day.
Beauty Tip 14: Try the Connect-the-Dots Method
Use the connect-the-dots method for perfect eyeliner every time. This is a great way for beginners to nail the elusive wing.
Beauty Tip 15: Don't Wax or Thread Your Brows at Home
Don't try to wax or thread your eyebrows at home. Instead, pluck them to ensure you're getting the perfect shape and only remove the hairs that are necessary. According to celebrity brow stylist Joey Healy, DIY plucking is always better because you're only removing one hair at a time rather than accidentally yanking out too many.
Beauty Tip 16: Wet Your Eyeshadow Brush With Setting Spray
Wet your eyeshadow brush with a setting spray before applying shadow to enhance the pigment and staying power of the product.
Beauty Tip 17: Groom Your Brows With Clear Lip Balm
If you're in a pinch, you can use clear lip balm to tame your eyebrows. Simply dab some on your finger and press it into your brows.
Beauty Tip 18: Layer Your Moisturizer With a Face Oil
If your skin needs an extra boost of hydration at night or in the morning, apply a face oil over your moisturizer to lock in moisture. We love the Kiehl's Daily Reviving Concentrate Face Oil.
Beauty Tip 19: Apply Winged Liner With Your Eyes Open
Parsons recommends applying winged eyeliner with your eyes open and facing a mirror. This trick will help you get your wings symmetrical on both sides and is especially useful if you have hooded lids.
Beauty Tip 20: Swap Your Gel Mani for This At-Home Option
Save yourself the time and money you may be spending on gel manicures by trying Essie's Gel Couture Polish. It doesn't require UV curing — just finish it off with the Gel Couture Top Coat and your mani will last up to two weeks (as long as you reapply the top coat after seven days).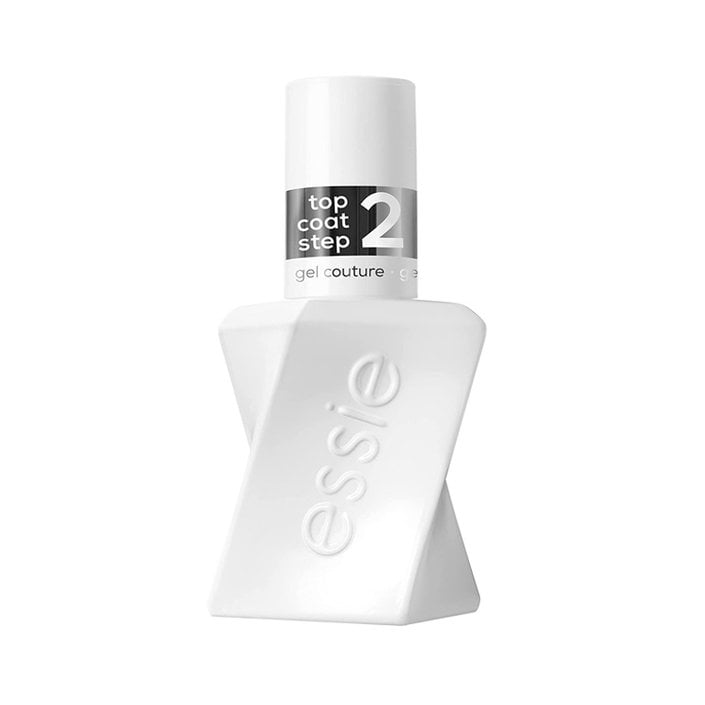 Beauty Tip 21: Try the Cupid's Bow Lip Liner Hack
For flawless lip liner application, try this cupid's bow hack. It will help you apply an even, smooth coat of liner on your first try.
Beauty Tip 22: Pump Up Your Ponytail Using Two Elastics
To fake a thick, long ponytail, use two elastics to create stacked ponytails on top of each other. This gives the illusion that your hair is longer than it is.
Beauty Tip 23: Clean Up Makeup Mistakes With Micellar Water
To clean up any makeup mistakes, makeup artist Jonet Williamson recommends using a cotton swab dipped in micellar water. This trick is especially useful around your eyes. We love the Garnier SkinActive Micellar Cleansing Water All-in-1.
Beauty Tip 24: Sleep on a Silk Pillowcase
If you wake up with frizzy hair every morning, swap your pillowcase out for a silk one. Silk is less aggravating for your hair than cotton.
Beauty Tip 25: Press Your Brows Down With Your Fingers
For Insta-ready eyebrows, comb brow gel through your brows and then lightly press the hairs down with your fingertips to keep the hairs from popping back out of place, says Healy. The NYX Professional Makeup Thick It Stick It! Brow Gel is one of our current favorites.
Beauty Tip 26: Fix a Broken Nail With a Tea Bag
You can fix a badly broken nail in minutes by using a tea bag to keep the problem from getting worse.
Beauty Tip 27: Use Brown Eyeshadow for a Smoky Eye
According to Williamson, the trick to a great smoky eye is all in the color. She recommends using brown eyeshadow instead of black to get the look, as true black eyeshadow can sometimes look too harsh. Try swiping on the Giorgio Armani Beauty Eye Tint Liquid Eyeshadow in 10 Senso.
Beauty Tip 28: Tame Flyaways With a Spoolie Brush
To smooth flyaway hairs, use a clean makeup spoolie with a little hairspray. This will comb the hair down and eliminate frizz.
Beauty Tip 29: Apply Eyeliner to Your Upper Waterline
Apply eyeliner pencil to your upper waterline (aka tightlining) to give the illusion of thicker eyelashes in seconds.
Beauty Tip 30: Do a Face Mask in the Shower
Apply your favorite face mask in the shower to save time in your beauty routine.
Beauty Tip 31: Wear Socks Over Your Foot Mask Booties
It can be quite a commitment to apply a foot mask when it means you can't walk around for the next 20 to 30 minutes. In order to walk around freely, wear a pair of regular socks over the masking booties.
Beauty Tip 32: Dry Your Hair With a Microfiber Towel
Ditch a towel and dry your hair with a T-shirt or microfiber hair wrap instead to protect your hair from breakage.
Beauty Tip 33: Get Rid of Mascara on Your Lids With an Eyeshadow Brush
If your mascara transfers onto your eyelids, wait until it dries completely, then use a clean, fluffy eyeshadow brush to buff it off.
Beauty Tip 34: Steady Yourself Before Drawing Your Cat Eye
Anchor the palm of your hand under your chin before drawing on your cat eye. This helps stabilize your hand and lines up to your upper lash line perfectly.
Beauty Tip 35: Replace Your Foundation With an All-in-One Concealer
If you're not a fan of foundation, you can just use concealer instead. Use a lighter shade to highlight areas such as your under-eyes, use a darker shade to contour and use a shade that matches your skin tone to cover blemishes. We love the Lancôme Teint Idole Ultra Wear All Over Full Coverage Concealer.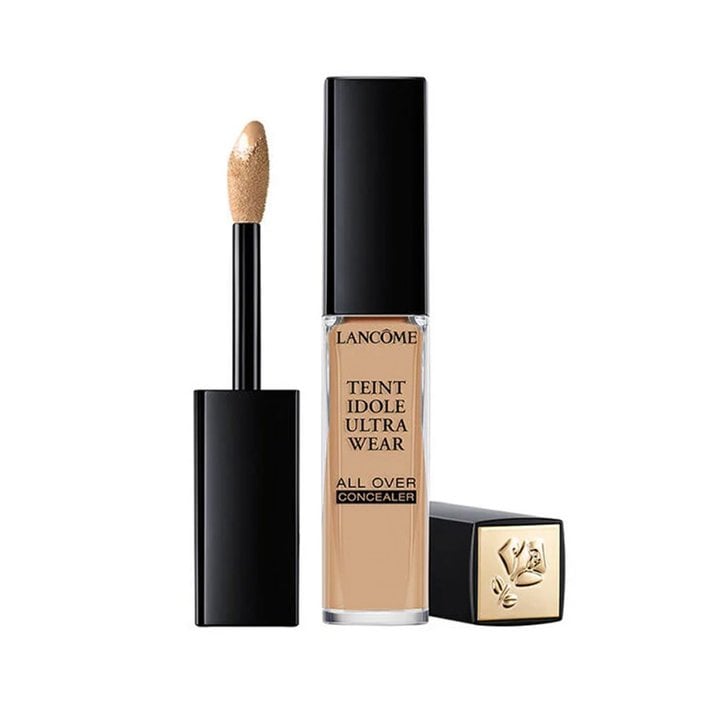 Beauty Tip 36: A Makeup Wipe Cleans Makeup From Clothes
Makeup on your clothes? No problem. Use a makeup wipe to clean it off in a hurry. This guide will show you how to remove every type of makeup stain, from nail polish to liquid eyeliner.
Beauty Tip 37: Trace Your Winged Liner With Pale Eyeshadow
If you're attempting a really dramatic winged eyeliner look, Williamson recommends starting by sketching out the shape with a pale eyeshadow before going over it and filling it in with the actual liner.
Beauty Tip 38: Prep Your Skin for Makeup
"In all my years in the industry, I have learned that one of the most important things you can do to ensure lasting makeup application is good skin prep," says Erica Taylor, a makeup artist from the L'Oréal Paris League of Experts. "Exfoliating and hydrating are bare minimum to a winning foundation."
Beauty Tip 39: Always Wear Primer
In addition to prepping your skin with proper skincare, primer is essential to flawless makeup application. The L'Oréal Paris Prime Lab Primers "will help to correct issues with your skin like dullness, oiliness, enlarged pores or redness," says Allan Avendaño, a celebrity makeup artist from the L'Oréal Paris League of Experts. "[Primer] will help your foundation apply smoothly and grip to last all day."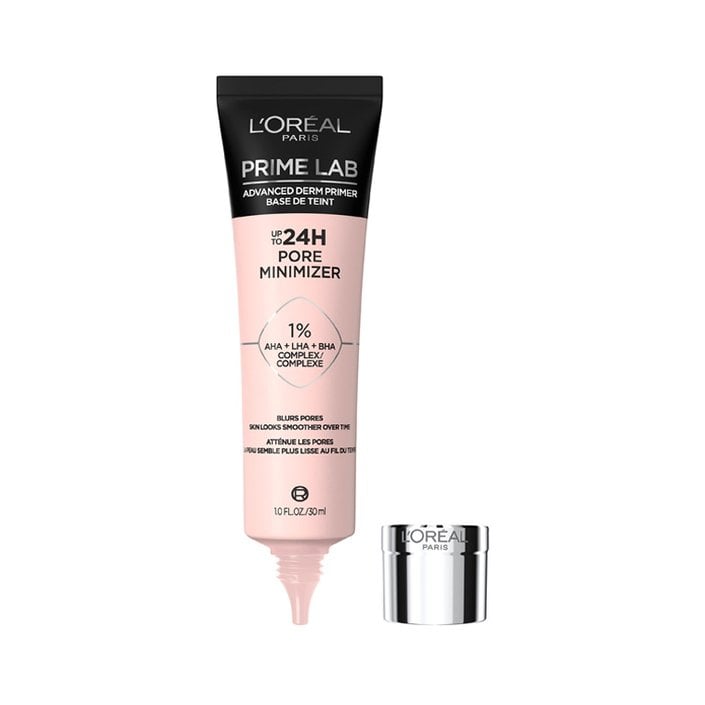 Beauty Tip 40: Stop Your Eyeliner Line at the Midpoint of Your Lid
If you're new to a cat eye, you don't need to worry about drawing a perfectly sharp, straight line all the way from the outer corner of your eye to the inner corner. "Applying the liner only half way and not all the way to the inner corner actually elongates your eye and pulls it out," explains Avendaño.
Beauty Tip 41: Take Time to Find the Right Shade
This may seem obvious, but finding the right shade of complexion makeup like foundation or concealer is one of the easiest ways to make sure your makeup looks great. If you're unsure whether you have cool or warm undertones, Taylor recommends opting for neutral.
Beauty Tip 42: Use a Densely-Packed Brush to Apply Foundation
Swap your makeup sponge for a densely-packed brush with a flat or domed top — it won't absorb any product the way a sponge does. "You dab the brush on your skin over and over to blend," says Avendaño. "It works with every type of foundation — cream, liquid or powder — but I really love doing it with the L'Oréal Paris True Match Foundation."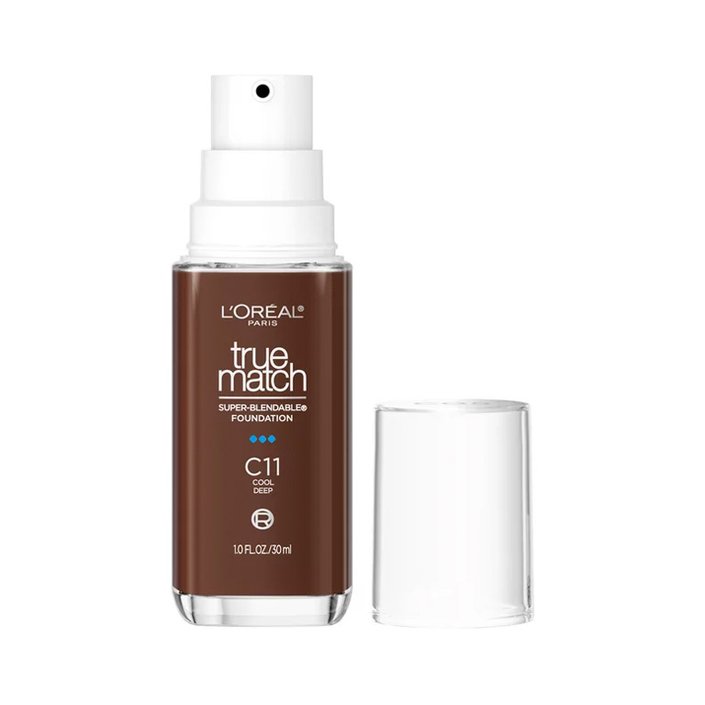 Beauty Tip 43: Try an Under-Eye Bags Treatment
Bad under-eye bags? Before you apply your makeup, try the IT Cosmetics Bye Bye Under Eye Bags Daytime Treatment. It's basically a temporary eye lift that seals and compresses your under-eye bags.
Beauty Tip 44: Always Wear a Broad-Spectrum Sunscreen
SPF should always be the final step in your skincare routine, even in the middle of winter. Try the CeraVe Hydrating Sheer Sunscreen Broad Spectrum SPF 30 for Face & Body for a lightweight option that won't leave a white cast.
Beauty Tip 45: Brighten Up Your Eyes With White Eyeliner
A swipe of white eyeliner on your lower waterline is a quick and easy way to brighten up tired or red eyes.
Read more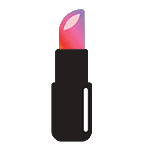 Back to top